Blizzard 50

Air Cooler

This summer stay cool in style!





No reviews |
Write a Review
12499.00
Tank Capacity
Inverter Friendly


Honeycomb Pads
Warranty
High Air Delivery 1000 m3/hr
Heavy Air Throw 10/33 mtr./ft
Indoor and Outdoor Usage
Wheels for Mobility
Blizzard 50 is a tower air cooler with a tank capacity of 50L. It has a mosquito net to trap insects. It has an ice chamber to store ice for a better cooling effect in high temperatures. It sports a shockproof body to prevent electrical shocks.
Description
Specifications
Support
Reviews
Warranty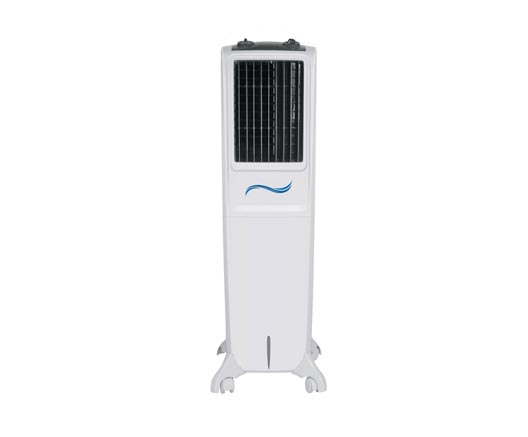 Anti-Bacterial Tank

The cooler tank is infused with anti-bacterial material to prevent growth of potentially harmful bacteria. The innovative fusion results in prevention of many diseases and thus promotes good health.

Tank Capacity

Blizzard 50 has a water tank capacity of 50L that can easily last for hours. With this kind of volume capacity, you are freed from the hassles of frequent refilling.

Honeycomb Cooling Pads

Honeycomb cooling pads are better at water absorption; hence evaporation, that enhances the overall cooling effect. Hot air passes through these effective cooling pads that are already soaked in water, ready to propel cool air. This process enhances the cooling effect, thus making summers more pleasurable for you.

Castor Wheels

This air cooler is fitted fit Castor Wheels that facilitate mobility. You can simply roll the cooler to a location of your liking, indoors or outdoors and enjoy brilliant cooling effect.

High Air Delivery

Blizzard 50 has a high air delivery of 1000m3/hr that ensures colder air delivery and enhanced cooling experience.

Strong Air Throw

Blizzard 50 has a strong air throw of 33 feet that covers a good distance and helps in delivering air in every corner of the room.

Castor wheels

The ice chamber can be filled with ice cubes for a further drop in air temperature. You can use the ice chamber in scorching summer to experience better cooling.

Shock proof body

The shock proof body ensures additional safety by preventing current leakage from the body. This feature comes handy, especially in houses that have children. When the cooler is on, you do not have to constantly worry about an electric shock.
Type
Personal
Voltage
230V AC 50 Hz
Power Consumption
150 Watts
RPM
1450
Blower Fan
Blower
Speed Control
3 Speed Levels
Louver Movement
Horizontal Manual/
Vertical Motorised
Pump Type
Submersible
Water Level Indicator
Yes
Water Inlet
Back & Top (Ice Chamber)
Water Overflow Indicator
Yes
Water Drainage Hole
Yes
Switch Replacement
Easy
Noise (db)
Low
Net Weight (kg) approx
13
Gross Weight (kg) approx
14
Water Tank Capactity (L)
50
Blower/Fan Diameter (inch)
8
Air Delivery (m3/hr)
1600
Air Throw Distance (m/ft)
33 feet
Cooling Area (sq. ft.)
160
Product Dimensions (LxWxH) mm
380x440x1290
Carton Dimensions (LxWxH) mm
540x460x1335
Cooling Media
Honeycomb Pads
Aroma Chamber
No
Ice Chamber
Yes
Castors
Yes
Mosquito Net
Yes
Remote
No
Product Reviews
No reviews