About Groupe SEB
World no. 1 in small domestic equipment MANUFACTURER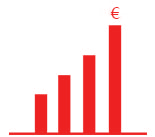 Turnover –
€6100 Million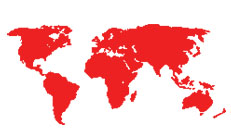 Operating in
150 countries

Aided by a workforce of
33000+ People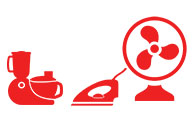 Selling over 286 Million
Products Every Year
Based in Lyon, France

FOUNDED IN 1857 – EXPERIENCE OF MORE THAN 150 YEARS
Groupe SEB sells 6 products every second around the world. Its history stretches back 150 years, initiated by a tinker called Antoine Lescure who, by setting up his tin workshop in 1857 in Selongey (France), laid the first brick in the building. Here are the key dates in the company's history :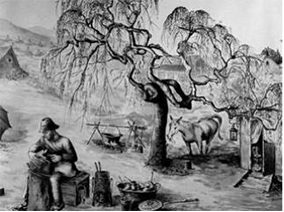 1857
Having travelled around France, Antoine Lescure (1807-1863) sets up his tin workshop in Selongey, near Dijon in Burgundy.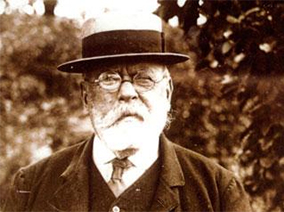 1865
Jean Lescure (1843-1924) takes over the business from his father Antoine and creates the Jean Lescure tin factory in Selongey.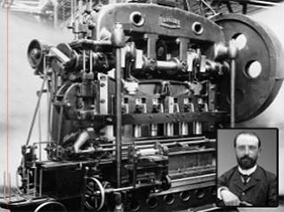 1904
René (1874-1948) takes over from his father Jean as the head of the tin factory and acquires the first Schuler stamping press at the Paris Universal Exhibition.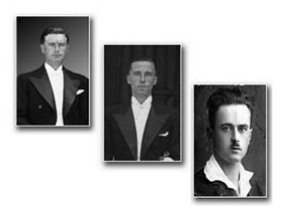 1926
René Lescure's sons, Frédéric, Henri and Jean, relaunch the company, renaming it "Manufacture de Ferblanterie Lescure Petits-Fils". They launch their first product made by stamping, the milk strainer.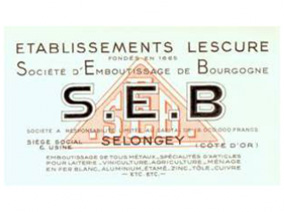 1944
The company is renamed SEB (Société d'Emboutissage de Bourgogne).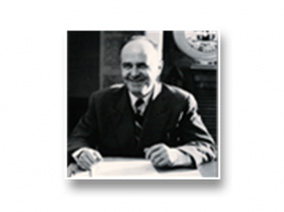 1952
S.E.B. becomes a public limited company, with Frédéric Lescure as its chairman from 1952 until 1972.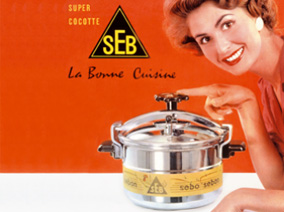 1953
Launch of the Super Cocotte pressure cooker, which led to the expansion of the company and creation of Groupe SEB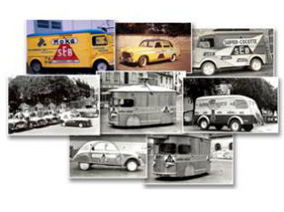 1955
Beginning of marketing and publicity campaigns, with a tour around France and its beaches by publicity vehicles.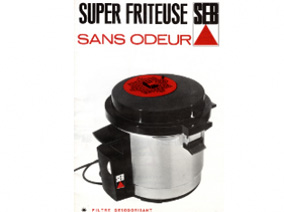 1967
SEB invents the odourless electric deep fryer and reinforces its position on the small electrical appliance market.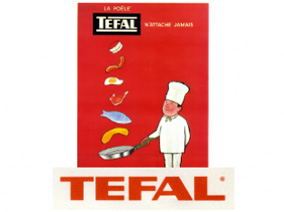 1968
SEB starts its acquisition policy and takes over Tefal and its 5 European subsidiaries (Germany, Belgium, Denmark, Netherlands, Italy).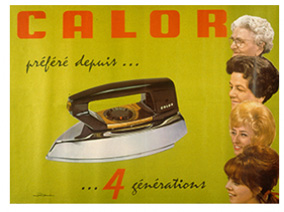 1972
Takeover of Calor and its German subsidiary. SEB widens its presence to include England and the United States.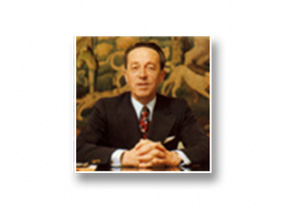 1973
Creation of SEB S.A. holding company and a legal organisation. Chairman: Henri Lescure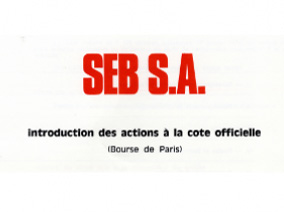 1975
The SEB share is listed on the Paris Stock Exchange.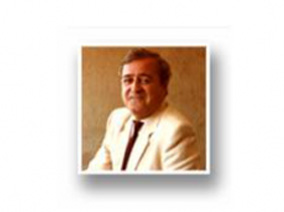 1976
Groupe SEB head office is set up in Ecully, near Lyon. Emmanuel Lescure becomes Chairman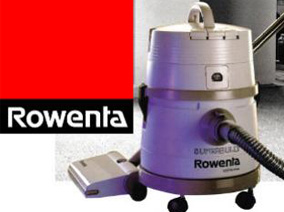 1988
Acquisition of the German company Rowenta and its 8 subsidiaries. The Group strengthens its position in Europe and pursues its international growth.
1990
Jacques Gairard takes over from Emmanuel Lescure as Chairman of the Group.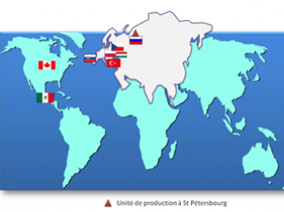 1991-to-1993
> Opening of subsidiaries in Mexico, Poland, the Czech Republic, Slovakia, Portugal, Hungary, Turkey and Canada.
> Creation of a production unit in St. Petersburg, Russia.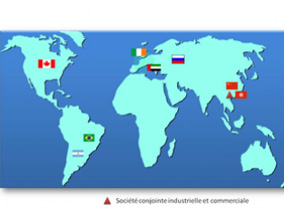 1994-to-1996
> Opening of subsidiaries in Brazil and Argentina.
> Setting up of sales offices in Russia, Ireland, UAE.
> Strengthening of position in Asia and Canada.
> Creation of an industrial and commercial joint-venture in Shanghai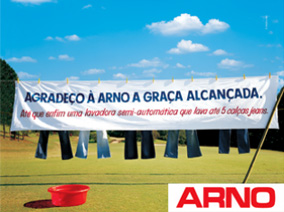 1997
> Acquisition of 44% of the capital of ARNO, the leading small electrical appliance company in Brazil
> Creation of subsidiaries in Chile and Korea
> Opening of sales offices in Norway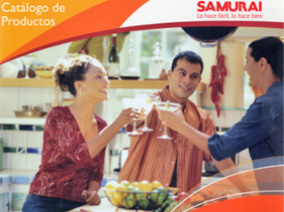 1998
> The Group's share in Arno's capital increases to 98%.
> Acquisition of Samuraï/Volmo, the leading small domestic appliances company in Colombia and Venezuela.
> Opening of a subsidiary in Australia.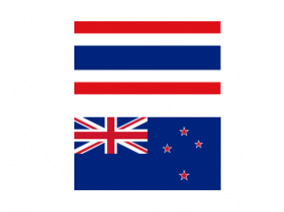 1999
> Opening of sales offices in Thailand and New Zealand.
> Full takeover of the Chinese joint-venture set up in 1996.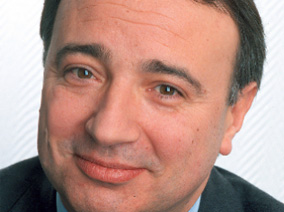 2000
Thierry de La Tour d'Artaise replaces Jacques Gairard as Chairman of Groupe SEB.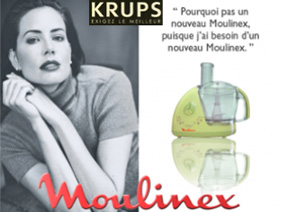 2001-to-2002
> Partial takeover of Moulinex/Krups by Groupe SEB.
> Validation of the takeover of Moulinex/Krups by the European Commission.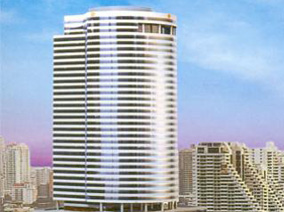 2003
Opening of subsidiaries in Thailand and Taiwan.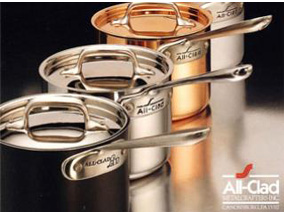 2004
> The Group acquires the US-based company, All-Clad, the specialist in high-end cookware.
> Opening of a sales office in Peru and subsidiaries in Singapore and Malaysia.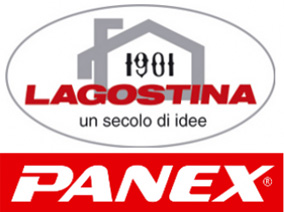 2005
> Acquisition of Lagostina, the Italian leader in stainless steel cookware (saucepans, frying pans, pressure cookers etc. ).
> Acquisition of Panex, the Brazilian leader for cookware. Opening of subsidiaries in Switzerland and Romania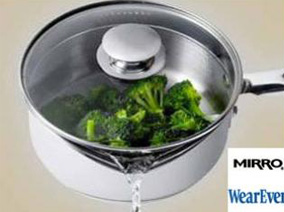 2006
> Acquisition of Mirro WearEver's assets.
> Opening of subsidiaries in Ukraine and Slovenia.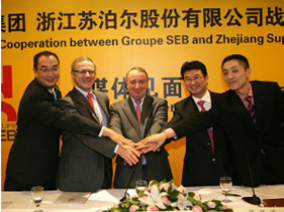 2007
> Acquisition of a majority stake in Supor in China. This is the first time a foreign company has taken over a listed Chinese company.
> A new corporate identity to mark the Group's 150th anniversary.
> Opening of a subsidiary in Latvia.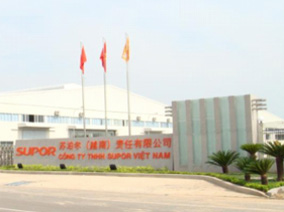 2008
> Opening of a new SUPOR factory in Vietnam.
> Opening of subsidiaries in Bulgaria and South-East Asia.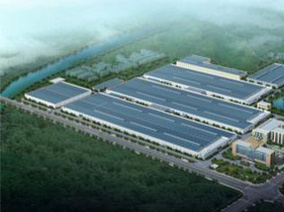 2009
> New Supor factory in Shaoxing (China).
> Creation of the company Lajas, regrouping all proprietary stores in Brazil.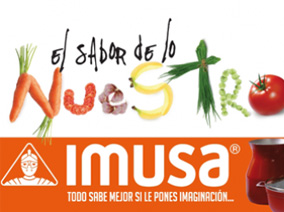 2010
Groupe SEB signed an acquisition contract on the 17th of December with a view to acquire a majority stake in the Columbian IMUSA company, a national leader in cookware.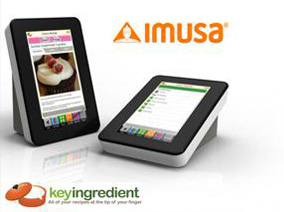 2011
> Acquisition of Columbian company Imusa (leader in cookware)
> 1st bond issue
> Creation of an investment fund: SEB Alliance and acquisition of a majority stake in Key Ingredient (USA)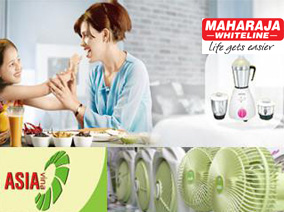 2011
> Acquisition of the Vietnamese company Asia Fan (leader in fans)
> Additional 20% stake taken in Supor (China)
> Taking of majority stake in Maharaja Whiteline (India)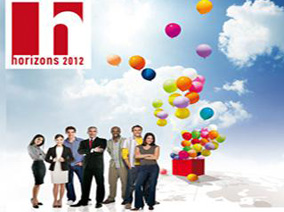 2012
> 217,223 new shares at a price of €45.36. Total number of SEB S.A shares: 50,169,049 at November 15, 2012.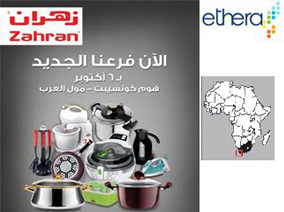 2013
> SEB ALLIANCE invests in Ethera, Grenoble-based start up,
> Joint-venture in Egypt with Zahran: Groupe SEB Egypt for Household Appliances,
> Creation of a commercial subsidiary in South Africa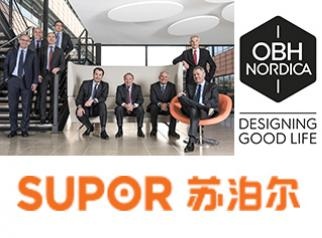 2015
> Acquisition of OBH Nordica, leadership position in SDA in Scandinavia.
> Strengthened Executive Committee : 9 members, 3 of Continental Divisions and 1 of Products and Innovation Division.
> New increase in ownership of Supor.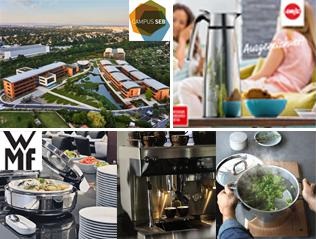 2017
a great year with record performances
> EMSA acquisition, first-ranking positions
>WMF acquisition, a structuring acquisition
>New head office, modern and environmental friendly
EXCEPTIONAL BRAND PORTFOLIO OF 29 HIGHLY RENOWNED





More...
Wide product range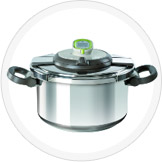 cookware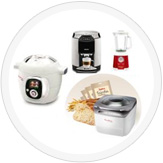 kitchen electrics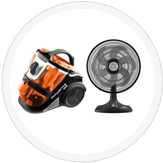 Home Care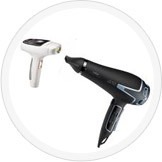 Personal Care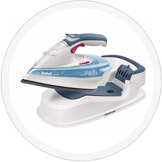 Linen Care
INNOVATION
Innovation Community of 1400+ People
More then 122 Patents in 2016 to 2017(patents)
More Then 300 New Products Marketed Per Year
RECENT SUCCSESSES INCLUDE:
ARNO, the Turbo Silencio-Fan.

Vacuum Cleaner - Compact
Force Cyclonic,big performance
in a small package

Actifry - "one spoonful of oil" fryer

Free Move - the first
cordless iron

Cookéo - the intelligent
multi-cooker
Groupe SEB's Purpose
To make daily life simpler and more wonderful for people throughout the world by:
Creating new products and services
that make home life more enjoyable, harmonious and fulfilling
Improving their quality of life
with easy-to-use products that give them more freedom in their family life
Offering them new solutions
that meet their current needs and anticipate their individual aspirations and desires