Blizzard Deco 25

Air Cooler

An ideal choice for both indoors and outdoors





No reviews |
Write a Review
9299.00
Tank Capacity
Inverter Compatible


High Cooling Efficiency
Anti-Bacterial Tank
Colour: White
Anti Bacterial Tank
Honeycomb Pads (Durable & High Air Throw)
Low Noise Operation
Inverter Compatible
Dry Run Protected Submersible Pump
High Cooling Efficiency
Four way Air Deflection
Remote/Manual Variants
Blower Superior Air Throw
An ideal choice for both indoors and outdoors, Blizzard Deco 25 air cooler is compact and easily movable. It has a 22L tank capacity. Its low noise operation prevents any disturbances and dry run protected submersible pump prevents the pump from running without water.
Description
Specifications
Support
Reviews
Warranty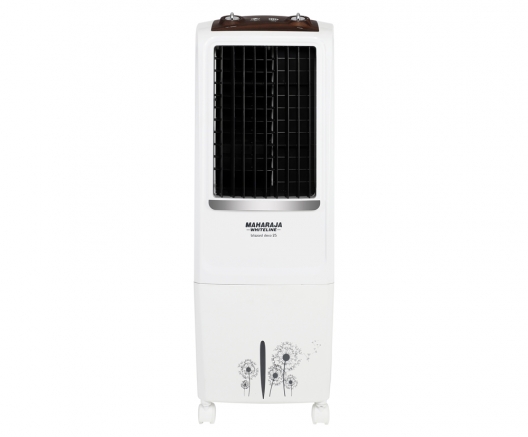 Tank Capacity

Blizzard Deco 25 has a water tank capacity of 22L that can easily last for hours. With this kind of volume capacity, you are freed from the hassles of frequent refilling.

Honeycomb pads

Honeycomb cooling pads are better at water absorption; hence evaporation, that enhances the overall cooling effect.

High Air Delivery

It has a high air delivery of 1600m3/hr that ensures colder air delivery and enhanced cooling experience.

Strong Air Throw

Blizzard Deco 25 has a strong air throw of 22 feet that covers a good distance and helps in delivering air in every corner of the room.

Anti-Bacterial Tank

The cooler tank is infused with anti-bacterial material to prevent growth of potentially harmful bacteria. The innovative fusion results in prevention of many diseases and thus promotes good health.

4 Way Air Deflection

The motorized vertical louvers and manual horizontal louvers disperse air in every corner of the room. You can even set them in one direction to focus the air flow in just one direction.

Shock proof body

The shock proof body ensures additional safety by preventing current leakage from the body. This feature comes handy, especially in houses that have children. When the cooler is on, you do not have to constantly worry about an electric shock.
| | |
| --- | --- |
| Voltage | 230V AC 50Hz |
| Power Consumption | 125W |
| Mains cord (pin type, length (m) | 2-pin, 1.5 |
| RPM | 1400 |
| Blower/ Fan | Blower |
| Speed Control | 3 Speed |
| Louver Movement | Horizontal Manual Vertical Motorised |
| Pump Type | Submersible |
| Water Level Indicator | Yes |
| Water Inlet | Top (ice chamber) |
| Water Over Flow | Yes |
| Water Draining | Yes |
| Motor Mounting | Front Panel Holding |
| Pad Replacement | Easy |
| Motor Replacement | Easy |
| Switch Replacement | Easy |
| Noise (db) | Low |
| Air Delivery (m3/h) Max | 1600 |
| Air Throw (cm.)- @0.5 m/s | 762 |
| Cooling Area (m2) | 14.86 |
| Cooling Media | Honey Comb Pads |
| Net Weight (kg) | 9.5 |
| Gross Weight (kg) | 13 |
| Water Tank Capacity(L) | 22 |
| Blower/ Fan Diameter(cm) | 20.32 |
| Product Dimensions (LxWxH)cm | 36 X 37 X 97 |
| Carton Dimensions (LxWxH)cm | 44 X 38 X 99.7 |
| Aroma Chamber | No |
| Ice Chamber | Yes |
| Anti Mosquito | No |
| Castors | Yes |
| Mosquito Net cum Dust Filter | Yes |
| Remote | No |
Product Reviews
No reviews