Top 3 Health Booster Juice Recipes to Try!
By Maharaja Whiteline on 5 May, 2021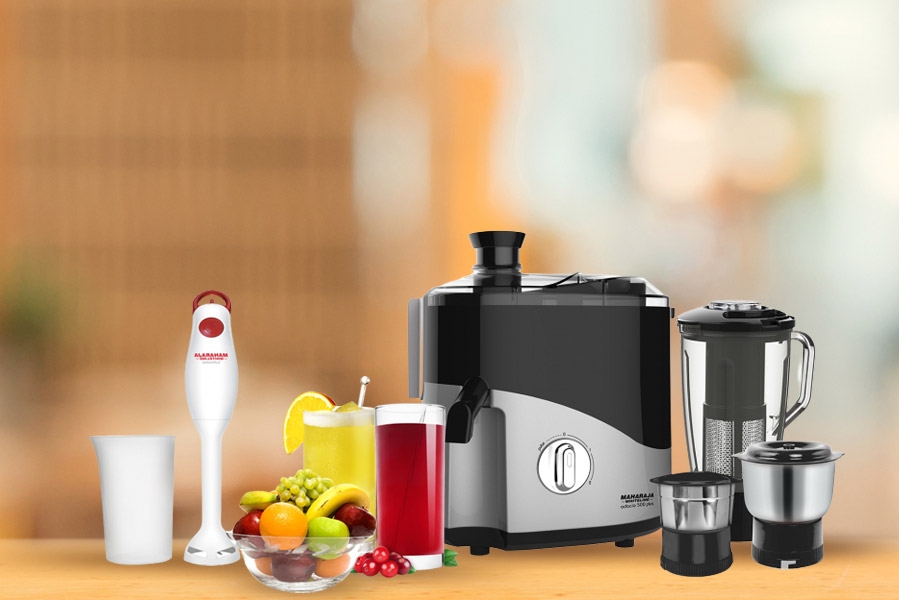 Amidst the pandemic, when we are surviving each day, there is an inactive fear that keeps us grounded. The only thing we can maintain during such tough times is our physical and mental health.
Even in this storming pandemic, the ones who survived are with good immune systems and who took all the precautions. So, find yourself privileged enough to make the most of it. Though we are still in the most difficult phase that's going to be a well-remember history in the near future. It is our duty to maintain our health and work towards making ourselves strong.
But even the trivial symptoms of cold these days brings us to experience fear and tension. That's how crucial the period is growing into. Though there are plenty of home remedies that you can fade your symptoms away.
By home remedies, we don't just mean in-taking turmeric with warm water, and so on. We have some fruit-veg juice remedies that can help you survive the cold symptoms without the need to consult a doctor. (Unless it's very serious, please do consult)
All you need is a juicer machine and some fruits and vegetables available commonly.
Want to know more about those fruit juices? Here they are:
Headache

Having a severe headache seems like it is the beginning of a fever or cold. And this could bring our whole day to halt. For relief from headache, you can prepare this juice and heal from it soon.

Spinach And Ginger Juice

This is a healthy drink that you can instantly prepare at home. It is a known fact that green leafy vegetables have a dose of commendable nutrients to boost your health. Ginger compliments them with factors that can make your approach healthy.

Preparation

Wash and chop spinach. And grind it well with a juicer mixer grinder.
Now, add grated ginger to the bowl.
Add a pinch of sugar to taste. Or lemon in replacement of sugar for some quirky taste. (Preference is yours)
Blend both ingredients with a hand blender.
Or else, another option is to take spinach, ginger and sugar into the juicer machine and grind it well.
Serve it in a glass.
Enjoy!

Cold

Having a cold can be irritating and more difficult to cope with at this period. In such a circumstance, avoiding cold drinks won't only remove the obstacles. It is vital to get over cold from transforming into something else.

Ginger, Celery, And Green Apple Juice

This is an esteem combination to try on. Ginger is always a major remedy for any type of difficulty. Similarly, apples are perfect for boosting your immune system. Celery helps in dehydration.

Preparation

Wash and grate the ginger.
Chop celery (Add this ingredient only if preferred).
Wash and cut the apple into small pieces.
Now, add all these ingredients into a mixie with juicer.
For a taste, you can prefer to squeeze droplets of lemon as well.
Juice them until it comes in a smooth consistency.
Serve and consume!

Weakness

Weakness could be a result of numerous reasons. But today it is considered to be another symptom for Covid. You can overcome this weakness by consuming vitamin-rich drinks. So, for boosting immunity, try this drink.

Carrot And Ginger Juice For Immunity

Fresh vegetable juice like the combination of carrot and ginger can work in favour of you most times. You can have a healthy drink attitude by increasing your immune system.

Preparation

Peel off the carrot skin and cut them into pieces.
Grate the ginger and cut some lemons.
Now, add ginger and carrot into the juicer mixer grinder.
Squeeze half a lemon into the same.
Juice them properly.
You can add another ingredient, that is apples.
Serve and drink immediately.
Make sure you make the most of mixie with juicer by working towards your health in every means possible.
Wishing you healthy days ahead!