HEALTHY WINTER SOUPS TO TRY YOUR HAND ON
By Maharaja Whiteline on 21 September, 2018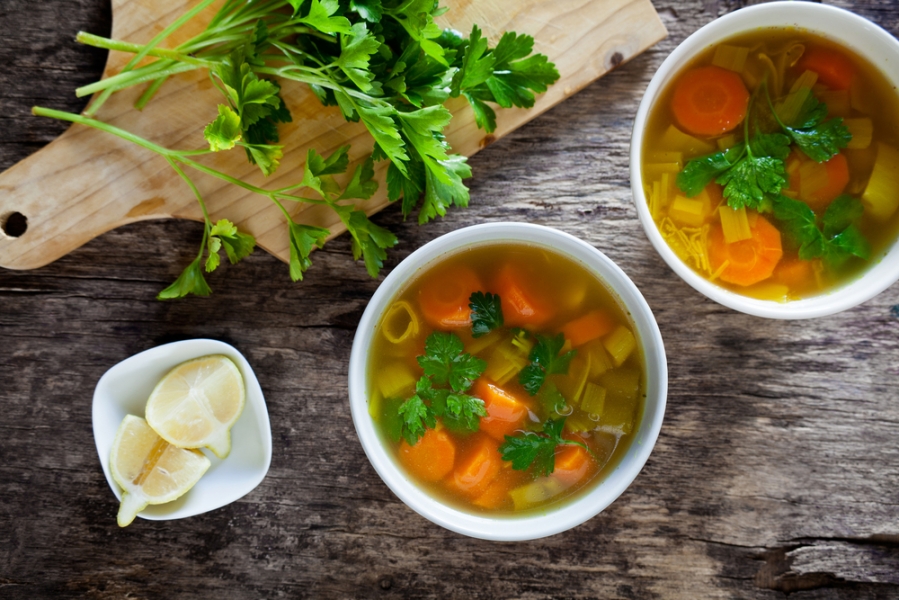 A soup can do what a medicine cannot – soothe and relax in the best way when you are down with winter ailments like cold, cough and fever. It is one of the most comforting foods that we can have anytime, not to mention, healthy and delicious too. This winter, we bring to you the five healthiest Indian soups that will help you stay warm in the cold weather. Tasty and easy to make, these soups will amaze you with their heavenly aroma and unique flavors. Here's a curated list of top 5 healthy soups that you can try your hand on:
Pepper Rasam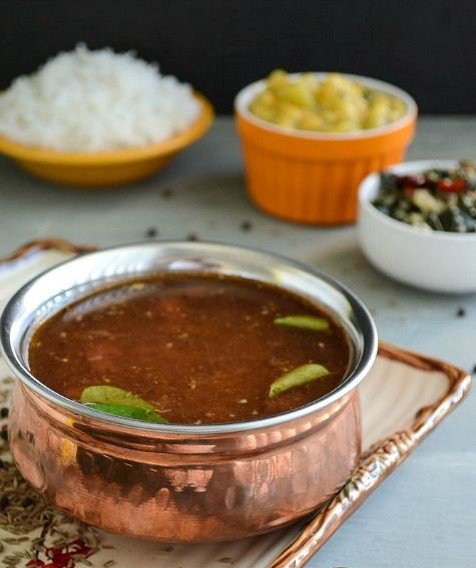 Winters are synonymous with cough and cold. Besides medication, it is imperative to have healthy soup. The spices used in Pepper Rasam soup help in digestion, soothe your senses and hence, is a perfect recipe to give you relief from incessant sneezes and running nose.
Recipe for you:
Soak tamarind in a cup of warm water and extract its juice.
Grind cumin seeds, pepper and garlic in a mixer.
In a pan, pour tamarind juice, add chopped tomatoes, turmeric powder and all the grinded ingredients. Boil them together.
Once it starts boiling, let it simmer for a few minutes.
Heat a tea spoon of ghee and add mustard seeds, red chilli powder and curry leaves to it. Pour it over rasam.
Check out our Joy Turbo Mixer Grinder which is just perfect to prepare this dish..
Lemon Coriander Soup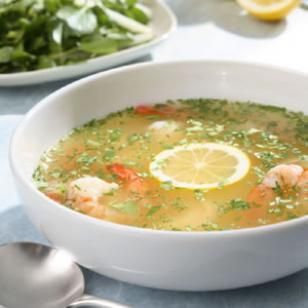 Lemon is known to be a rich source of vitamin C, which helps build immunity and fight cold and cough. So, relax with a bowl of hot lemon coriander soup to get a comforting experience during winters.
Recipe for you:
Heat oil in a pan. Add chopped onions, spring onion bulb, ginger, garlic and saute well.
Now, add gram flour, spinach, mushroom, cabbage, coriander stems and carrot cubes, and bring it to boil.
Also, add crushed peppercorns and continue to boil.
Once boiled, add salt, lemon juice and bring to boil again. Garnish it with chopped coriander leaves and serve hot.
Use Maharaja Whiteline Food Processor to chop the vegetables used in preparing this soup.
Carrot and Beetroot Shorba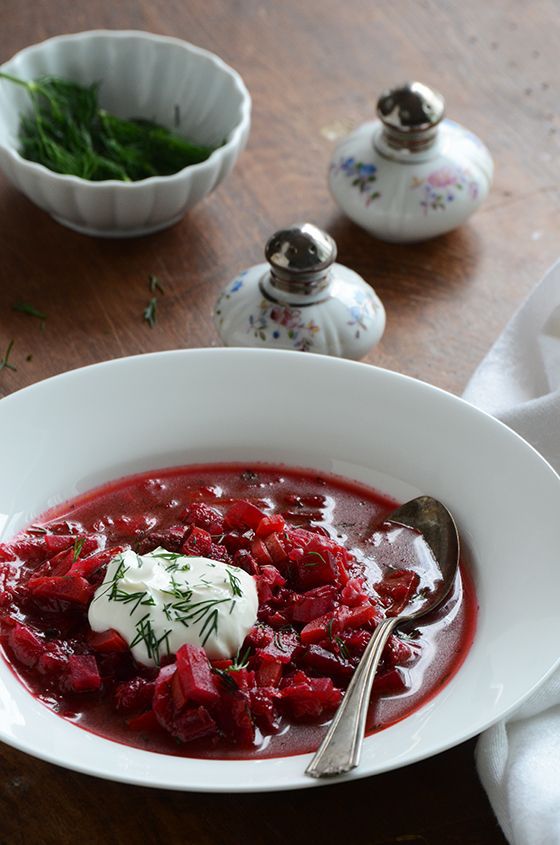 While beetroot is packed with anti-oxidants and nutrients like calcium, potassium, iron and fiber, carrots are an excellent source of vitamin A. Hence, carrot and beetroot shorba is excellent for our body as it benefits our skin, vision and immune system.
Recipe for you:
In a pan, heat oil and add bay leaves, cumin seeds, and ginger to it. Saute for a minute.
Now, add carrot, beetroot and green chillies to it. Cook it for a few minutes.
Add water and once it starts boiling, strain and make a puree of it.
Now, garnish it with diced beetroot and carrot. Serve hot!
To prepare this tasty and healthy soup, our Induction Cooktop is the one you should choose.
Spinach Soup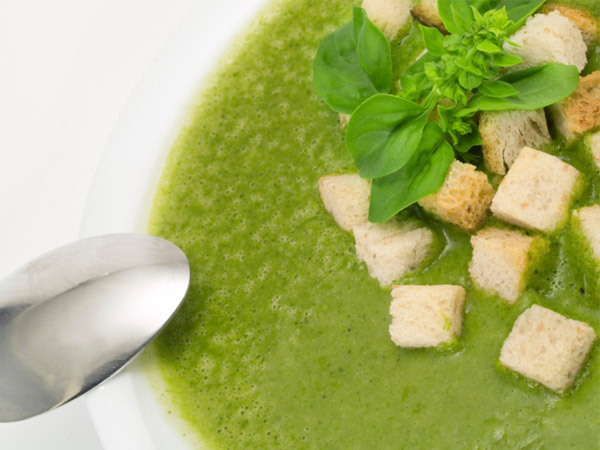 Rich in minerals, foliate and vitamins, spinach is believed to be one of the healthiest vegetables. This is the reason why a spinach soup is preferred in winters. It helps our body fight against harmful germs and strengthens the immunity.
Recipe for you:
In a pan, heat butter, add onions, chopped spinach, water and saute over a medium flame
Once boiled, take it off the flame and allow it to cool completely.
Once cooled, blend it in a blender to a smooth puree and pour it in a pan.
Now, in a bowl mix cornflour, milk and cream all together; add it to the spinach puree. Cook it over a medium flame.
Add salt and pepper to it. Serve hot!
Prepare this delicious and healthy soup using our amazing Turbomix King Hand Blender.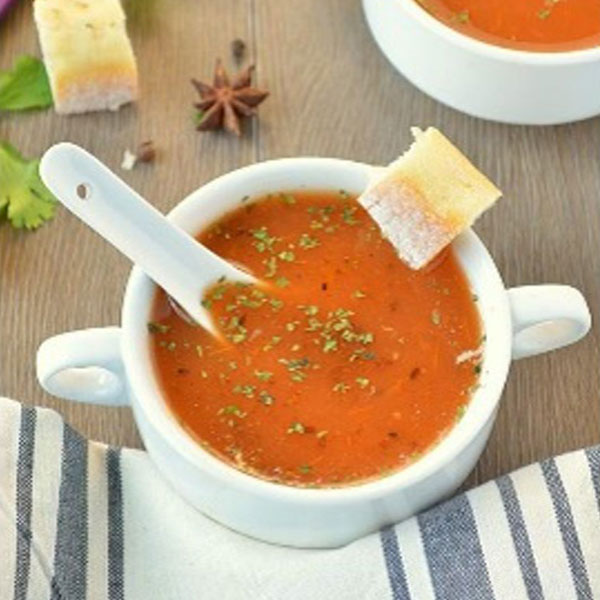 Tomatoes are a power-pack of essential phyto-nutrients, minerals and vitamins that provide energy to the body. A bowl of hot tomato soup with an Indian tadka can awake your senses and makes you step out of your cozy blanket during cold weather.
The Flora Mixer Grinder is the one you should opt for to prepare this tangy tomato shorba.
Let us know in the comments section below that how you find these healthy soup recipes to get a comforting experience during winters. For more info, you can reach us on www.facebook.com/maharajawhitelineindia or tweet at @MWhiteline.