Hello CHRISTMAS! Let's Eat Good
By Maharaja Whiteline on 19 September, 2018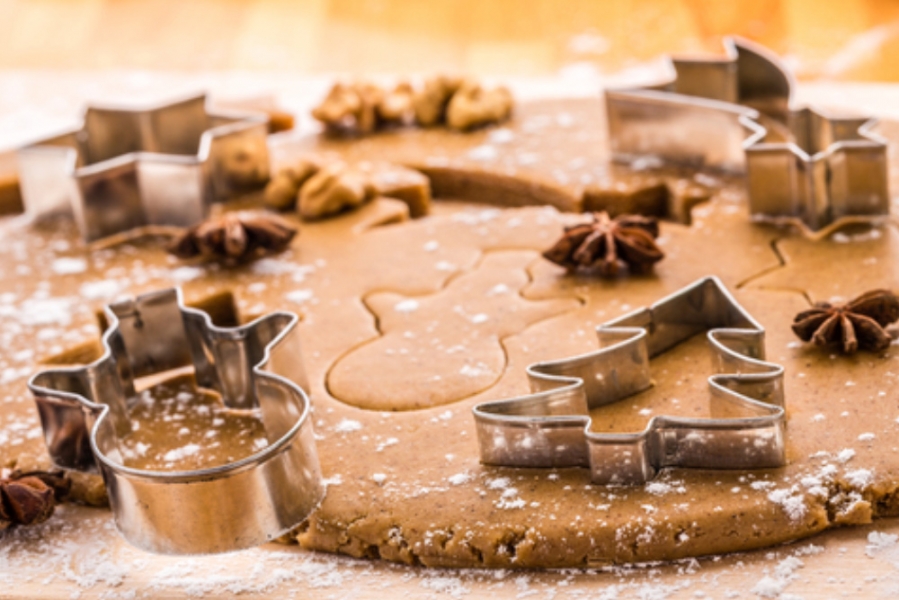 Come December and the eagerly awaited Yuletide spirit is in the air with Christmas round the corner. The festivities that begin with people preparing for enjoyable dinners with friends and family continue for day until the Christmas Eve. Presents, parties and indulgence will be the course of the days to come by. Making the most of this wonderful time, everyone lets go of stringent diets and health plans by basking in an array of desserts.
If you are planning to escape the mundane and host a few Christmas meals with your loved ones, here's your not to be missed guide to quick and interesting Christmas recipes. Go ahead and Rule the Kitchen.
Gingerbread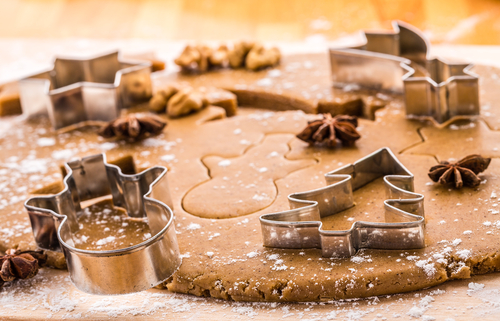 Ingredients
1/2cup molasses
1tsp baking soda
1/2 tsp all spice mixture
½ tsp cinnamon
½ tsp nutmeg
1 eggs
½ cup butter
3 cup flour
Recipe
In a pan, heat sugar, molasses and all spices together until they turn into a thick syrup.
Gradually add butter and eggs.
Stir in the flour and let it cool.
Knead the dough properly and roll it.
Cut it into your favorite shapes using cookie cutters.
Bake in a pre-heated oven at 150 degrees for about 10 minutes.
Use our Food Processor for wonderful baking in no time.
Fudge Cake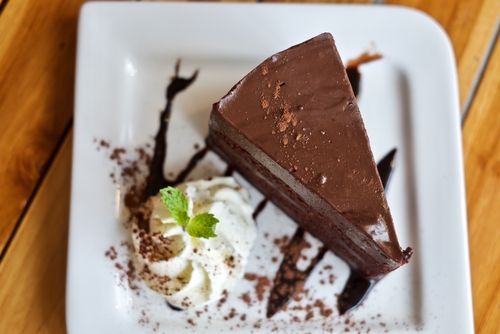 Ingredients
½ cup cocoa powder
1 ½ cup sugar
1tsp baking powder
1 cup flour
½ tsp salt
¾ cup vegetable oil
1 tsp vanilla essence
1 tsp vinegar
Recipe
Mix all the liquid ingredients together.
Slowly sift the flour, sugar, baking powder and cocoa in the mixture.
Stir to prevent any lumps. Place the mixture in a greased baking dish and bake for 30 minutes at 150 degrees Celsius (or until the fork comes clean when inserted)
No Bake Strawberry Tart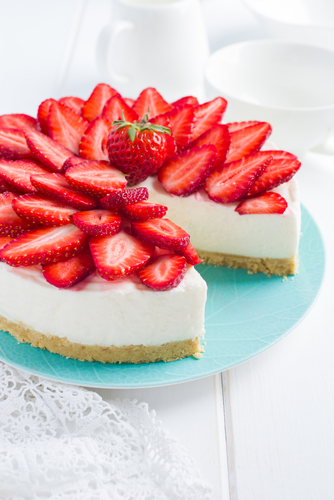 Ingredients
300 gms digestive biscuits
100 gm butter
2 small packets strawberry or orange jelly
1 tin condensed milk
250 gms strawberries
200 ml boiling water
Recipe
Crumble the biscuits in a grinder Jar. Our Mixer Grinder works the best for quick grinding and add butter to them. Garnish with remaining strawberries and whipped cream.
Place the mixture in a tart tin and flatten. Chill for 30 minutes.
In a pan, boil water, add the jelly and stir, gradually add the condensed milk and half the strawberries to it.
Boil until it thickens and keep aside. Add the mixture to the tart base and chill for 4 hours.
Garnish with remaining strawberries and whipped cream.
Cherry Almond Crumble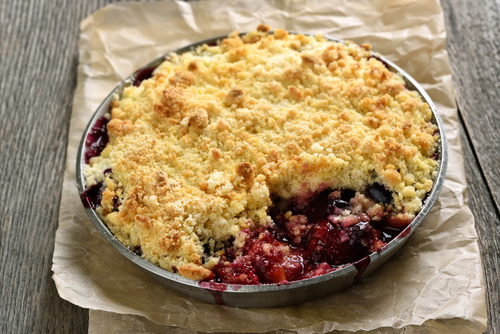 Ingredients
5tsp butter
3tsp flour
2tsp brown sugar
1/4 cup sliced almonds
4 tbsp rolled oats
100 gms cherries
2tsp sugar
1/8 tsp cinnamon powder
½ tsp vanilla extract
1/8 tsp salt
Recipe
In an oven dish, melt half the butter. Add cinnamon, almonds, salt, 1tsp flour, oats and brown sugar to this.
Toss it and bake until it resembles a flaky crust strudel (180 degrees for 8-10 minutes). In another shallow dish, add remaining butter and melt it for 2 minutes.
To this, add the cherries, remaining flour, white sugar, vanilla essence and place it back in the oven for 15 minutes on medium heat.
Once it turns juicy and red the mixture is done, keep it aside for 10 minutes.
Sprinkle the strudel over the cherry mix, evenly and serve with whipped cream.