Prowave 65 is the Best Choice Air Coolers to Beat Heat this Summer
By Maharaja Whiteline on 25 March, 2021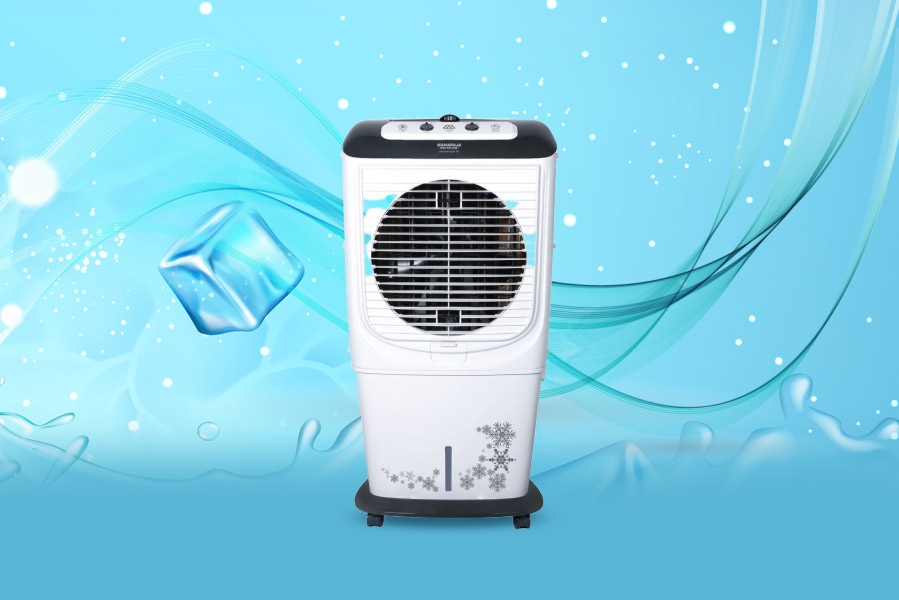 The summer season in India is a set of unexpected days where you usually tend to stay confused whether it's going to be a dry hot day or a pleasant sunny day.
But this confusion shouldn't last for the model of desert air cooler you are planning to buy online.
Air coolers are the best method to instantly cool your room with an evaporated chilly wind. The cooling experience offered by air coolers is worth it especially during the intense heat that cannot be tolerated in India.
A portable evaporative air cooler is absolutely a great alternative to air conditioning for your home.
Today, let us quickly go through the user's choice of air cooler to choose this summer.
Have you checked out the Prowave Super 65 Air Cooler yet?
With its charming essential factors, Prowave Super 65 Air Cooler is worth the choice. Want to know what makes it so much special?
The exclusive features are as follows:
65 L Water Tank Capacity

Were you always tired of refilling your air cooler again and again?

A water tank with a capacity of 65 L gives us hassle-free cooling it terms of refilling it. You can experience long hours of cooling this summer with the help of our Prowave Super 65.

4 Way Air Deflection

The 4-way air deflection feature makes it convenient for you to acquire a chilly breeze sitting at any corner of the room. This desert air cooler also gives you the privilege to focus the air in just one direction as well.

Air Delivery And Air Throw

This model ensures maximum air delivery of 5000 m3/hr with an air throw of up to 52 ft. This has the ability to cool up the room of up to 83.33 yards without difficulty.

Castor Wheels

The castor wheels of the Prowave Super 65 helps portability easy and effortless. All you need to do is simply roll the cooler as per your favourable location in the house. Cooler with wheels is an amazing choice, isn't it?

Ice Chamber

Is the cooling through water medium not enough for you? Do you wish to have freezing air throw from the cooler?

The highlighting feature, that is, the ice chamber promotes a high and efficient air-cooling procedure. Believe it, an icy cool atmosphere is the best feeling ever!

Honeycomb Cooling Media

The best cooler for home demands efficient cooling media. Honeycomb is the ideal choice as it is highly capable of absorbing as well as retaining water which results in a moisturized environment.

Safety and Security

This model has a shock proof body making it secure for kids as well as old at the same time. This works under dry run protected submersible pump for added safety.

Inverter compatibility is worth consideration as it is designed for consuming less energy that makes working on an inverter easy to operate.

Anti-Bacterial Tank

For the sake of high durability, the anti-bacterial tank works in favour. This prevents any potential virus or bacteria to stick around the cooler.

Added Convenience

You can grab the value-added model of Prowave Super 65 with Remote for functioning the settings from a distance.
Now, that you have read so far, you might be sure that this model is ideal for residential use. Attain the personalized cooling experience with promising benefits.
So, would you wish to miss out on this model? No right?
So, buy air cooler online soon!
Happy Summer Shopping!