5 Features that Make Maharaja Whitleline Desert Air Coolers a Great Pick this Summer
By Maharaja Whiteline on 26 February, 2021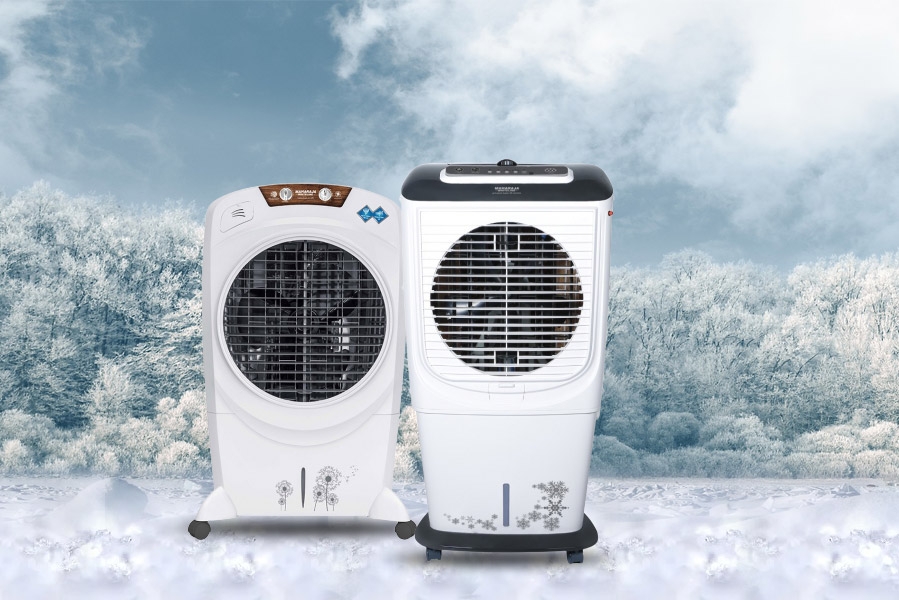 India faces sweltering heat every year. And after every orbital journey of the earth, the temperature seems to reach new peaks. Air coolers come into the picture with a sense of relief and help us deal with another summer season with ease.
Nowadays, exploring products in and out before purchasing is a significant aspect to cover.
We too offer a wide portfolio of Air Coolers, covering all Desert, Personal and Tower Coolers, in the range of 20 litre – 70 litre. To simplify out your research, here's a quick list of features that make our Desert Air Coolers a great fit to your requirement.
The top-rated models that you can check out are as follows:
These models are well designed to help you beat the heat and stay cool in summer due to following factors:
1. 65 LitreLarge Tank to avoid frequent refilling
These models will stand adequate and demand less water refills due to the convenient 65 litre water tank capacity.It can last for hours and keep your home cool for longer period, ensuring you can enjoy both hassle free work time and family time.
2. High Air Delivery and Strong Air Throw
Both these models of Desert Air Coolers, promise high air delivery in the range of 5000-5100 m3/hr and strong air throw upto 48-52 ft. Such powerful features make these the perfect companion for bigger spaces. In addition, the motorized vertical louvers and manual horizontal louvers disperse air in every corner of the room. You can even set them in one direction to focus the air flow in just one direction.
3. Advanced Cooling Pad Technology
To enhance overall cooling experience, these models feature honeycomb cooling pads which are made up of cellulose and require less maintenance and cleaning. These are the highly durable cooling medium which can be vouched for.
Hybridcool Pro 65 Air Cooler possesses unique hybrid of wood wool cooling pads and honeycomb cooling pads. Wood wool pads are made up of wood shaving synthetic fibres that look like grass. This unique hybrid model helps with two privileges to rely on due to the diverse cooling pads.
4. High Cooling due to Ice Cube chamber
The dedicated ice cube chamber at the top of these models is one of the coolest feature which you would not want to miss. It allows you to fill ice cubes to ensure drop in air temperature, thereby getting quick respite from scorching heat.
5. Uber cool features
Some other good reasons to pick these cooling models are as follows:
1. Easy control via remote. So, you can easily change the air direction without moving your feet.
2. Inverter compatibility. Both models consume very less energy and hence can be easily managed on inverter. So, you can be worry free of those long power cuts and have more pleasurable summer.
3. Castor Wheels for easy movement. Enjoy the cool breeze wherever you want.
4. Antibacterial Tanks to prevent foul smell and avoid bacterial growth. It helps in prevention of diseases and enjoy good health.
5. Shock Proof Body With Dry Run Protected Submersible Pump for added safety. This feature comes handy, especially in houses that have children. When the cooler is on, you do not have to constantly worry about an electric shock.
6. Digital touch control panel for added convenience, easy operation and elegant look.
Now, that scorching heat is about to settle in, grab any one of the recommended model today. You can check online at Amazon and Flipkart.
To view the entire range, click here: https://www.maharajawhiteline.com/air-cooler