Make your festive season aromatic with Duramaxx mixer grinders
By Maharaja Whiteline on 3 November, 2021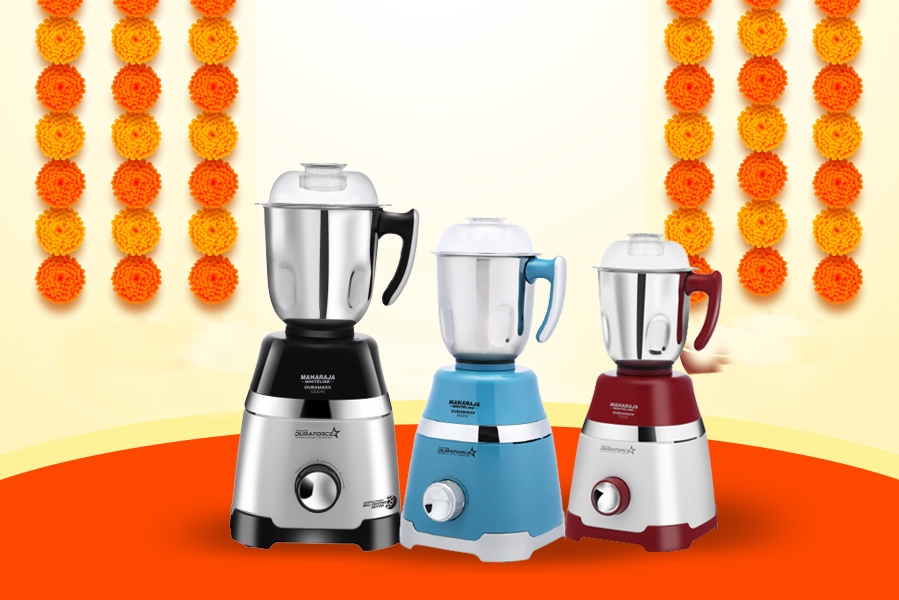 Make your Festive Season Aromatic with Duramaxx Mixer Grinders
Shopping kitchen appliances on the auspicious occasion of Dhanteras has been a trend and a ritual for ages. With Dhanteras around the corner, you must have started making plans for your Diwali shopping. But I am quite sure that you must have missed adding one of the most trending product of this festive season to your Diwali list. It is a Duramaxx mixer grinder. Yes, you heard that right. We have recently launched our exclusive range of futuristic Duramaxx mixer grinders under our Majestik Premium collection. These Duramaxx mixer grinders are innovatively designed to perform super quick operations and offer you pro-level grinding skills. Their unique and powerful duraforce mechanism adapts to all your kitchen needs, big or small. The exhausting tasks of grinding and blending had never been so smooth before. You can chop nuts, veggies, grind dry spices, and chutneys in just 60 seconds. So this festive season makes your khada masala a pada masala and see #ekminutemeinmagic.
Are Duramaxx mixer grinders worth buying?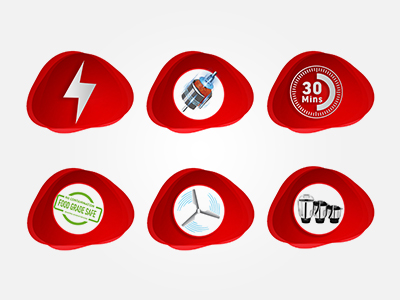 Our Duramaxx mixer grinders are designed to yield powerful performance in just 60 seconds. They are equipped with a 100 % copper motor, double ball bearing (1000 watt variant) and 304 dura force stainless steel blades. The use of robust and advanced machinery lends our mixer grinders the speed they need. These Duramaxx grinders are a perfect kitchen appliance and efficient dry masala grinder. Hence, in this hectic festive season, you can prepare super quick meals and spare your time for Diwali shopping and home cleaning.
Are Duramaxx mixer grinders preferable for long term usage?
Our Maharaja Whiteline Grinder is not just fast-paced, but extremely durable too. Their supreme and powerful built-in quality and modern machinery make them worth buying. Their multi-utility set of stainless steel jars are tough and shock-resistant, which makes them perfect for long term use.
What colour options can I get in Duramaxx grinders?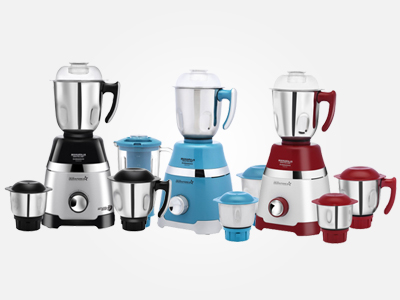 Who would not love to have kitchen appliances, matching their kitchen decor? And especially during the Diwali season, you would prefer buying kitchen appliances that can make your dull kitchen look colourful and aesthetically pleasing. Focusing on this customer demand, our Duramaxx mixer grinders are available in three beautifully designed colours. Our 1000 watt variant is available in the majestic silver and black colour body, that can suit every kitchen decor. The second, 800-watt variant comes in a delightful turquoise blue colour that is just the best buy for customers with a modern taste. The final variant, Duramaxx 750 watt is available in heartwarming cherry red and silver colour to brighten up your kitchen.
What makes Duramaxx mixer grinders reliable over other mixer grinders?
Duramaxx mixer grinder is designed with the latest technology, to cater to unique customer demands. Unlike other mixer grinders, they operate at 20,000 RPM speed and
offer pro-level grinding functionalities in just 60 seconds. Their super sharp, mix and grind 304 stainless steel blades facilitates you to chop, mix, grind and blend ingredients even with the toughest surfaces easily. The blades have been thoughtfully designed in such a way to yield a smooth and creamy texture for all your pastes and curries. Their 100% copper motor allows them to withstand 30 minutes of continuous grinding.
Are these mixer grinders user friendly?
Our Duramaxx mixer grinders are designed to be user friendly and are easy to operate. Apart from an easy and smooth operation, they are also easy to maintain and don't cost you much on maintenance. We believe in delivering quality products by following compliance with food-grade safety standards, to build healthier relationships with our customers.
What are the various functions that I can perform using Duramaxx mixer grinders?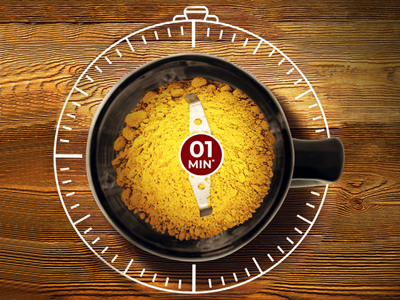 These Duramaxx mixer grinders are super versatile and multi-purpose to suit all your kitchen needs. You can grind spices, nuts, prepare curries and chutneys. You can even grind the hardest coconut effortlessly. These tough and thoughtfully innovated mixer grinders are capable of crushing ice into pieces, preparing vegetable gravies, and chutneys in just 60 seconds. So, this Diwali season, cook your favourite meals for your guests using these ultra-modern Duramaxx mixer grinders.
What are the various models available for Duramaxx mixer grinders?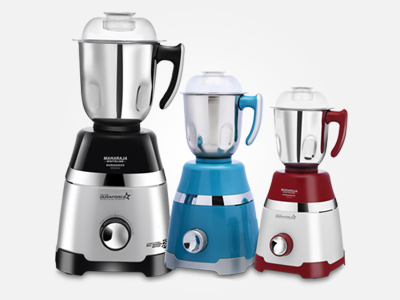 The Duramaxx mixer grinder is available in three variants to adapt to different kitchen requirements, big or small. The first variant is Duramaxx 1000 watts which are equipped with a 100% copper motor and powerful double ball bearing mechanism that can support ultra-fast operations like grinding and blending smoothly. The other two variants which come with 800 watts and 750 watts motors are also capable of 30 minutes of continuous grinding.