Kickstart Summers with Refreshing Mocktail Recipes
By Maharaja Whiteline on 25 February, 2022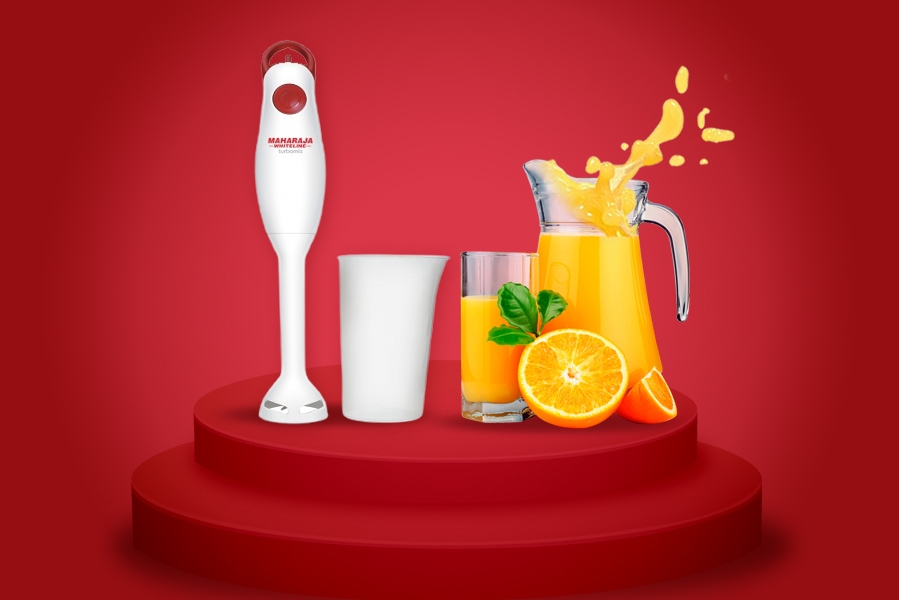 If you ever thought that the role of Hand blenders was only limited to blending pastes and purees, then you are probably mistaken. Our highly potent and sturdy range of hand blenders is designed not only to fulfil your blending or pureeing needs but also lets you prepare refreshing mocktails hassle-freely and quickly. Hence, if you have been wondering about its utilities for a long time or are confused about its features then it's high time to lay your hands on one and enjoy relishing mocktails this summer. In fact, we are up with three most rejuvenating and quick mocktail recipes that you can prepare within minutes using our innovative hand blenders.
Kiwi Mint Nectar
Kiwis are the most refreshing of all the seasonal fruits. Loaded with vitamin C, dietary fibre, potassium, and Vitamin B6, kiwis are loved by all for their tangerine and ripe flavour. But how about making a mojito of your favourite seasonal fruit? Well, the idea sounds pleasing and refreshing in itself. So, here is a quick recipe of Kiwi Mint nectar that you can prepare hassle-freely using our powerful Maharaja hand mixer blender. Wanna know how?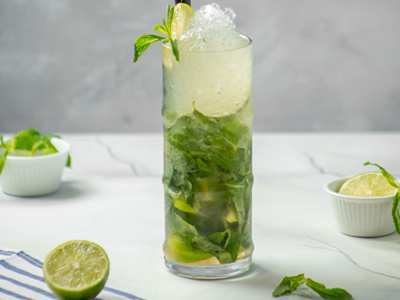 Check details here:
Ingredients
Finely chopped Kiwi slices (one bowl)
Lime
Soda or Sparkling water
Black Salt
Ice cubes
Mint leaves
Ginger
Recipe
In a large steel vessel or pitcher add finely chopped ginger and mint leaves.
Add kiwi slices and then blend them to form a thin consistency puree using our intelligently innovated hand blender. Our hand blender will give you the desired consistency of paste within no time.
Transfer this finely blended puree to another large pitcher.
Add club soda, black salt and stir well.
Garnish it with mint leaves and kiwi slices (fine chopped).
Serve chilled.
Mango And Peach Crusher
Mangoes and peaches make for a great combination when it comes to drinks and mocktails and hence, how can we miss these every season favourites. To make your summers super chilling and relaxing try out this amazing mango peach crusher using our sturdy Maharaja hand mixer blender.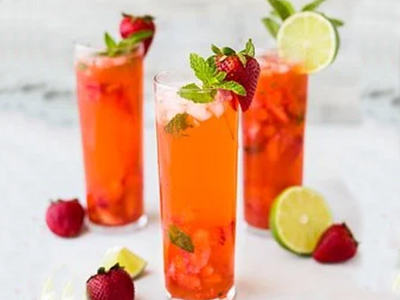 Ingredients
Finely chopped Mangoes (one bowl)
Finely chopped peaches (half a bowl)
Sugar/Honey
Mint leaves
Club soda
Black salt
Ice cubes
Recipe
Add finely chopped mangoes and peaches to a stainless steel pitcher.
Blend them well to make a thin puree or paste using our potent Maharaja hand blenders. Our hand blenders are fashioned to provide for constant and effective blending operation and give quick results in no time.
Then add club soda to this vessel along with a pinch of black salt. Stir well.
Top it up with ice cubes and fresh mint leaves to make it more rejuvenating.
Berry Boost
These days, most of the restaurants are serving berry mocktails made from artificial flavours and contents, which are high in calories and less in their nutrient value. Berries are loaded with antioxidants and dietary fibre, and hence, make for a great ingredient for mocktails. This summer try out this mouth-relishing mocktail and get lost in the berry island. Check it out now!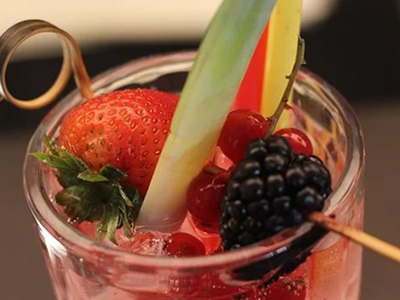 Ingredients
Blueberries, strawberries, mixed berries.
Sugar
Sparkling water
Ice cubes
Mint Leaves
Recipe
In a large vessel blend these berries with our highly efficient Maharaja hand blenders to form a paste.
Add club soda, sugar to this paste along with ice cubes.
Add lemon zest and stir well.
Layer it up with fresh mint leaves and serve chilled.
Why are our Hand blenders the best?
Equipped with a highly potent motor, multi-functional blades and detachable foot, our hand blenders flaunt a robust mechanical operation. Featuring an Ergonomic handle these provide for easy gripping for a hassle-free and user-friendly blending experience. Hence, our Maharaja hand blenders make for the perfect appliance for modern kitchens and are perfect for handling all your blending needs big or small. You also get to choose from a wide range of exclusive hand blenders.