Christmas Special Desserts using Maharaja Hand Blenders
By Maharaja Whiteline on 25 December, 2021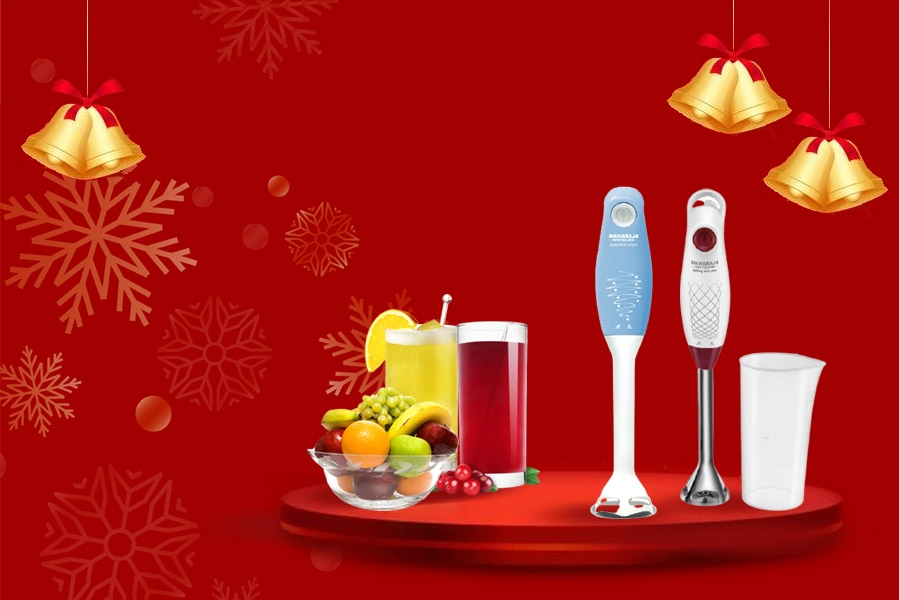 With Christmas around the corner, we are sure you would have made your plans to celebrate this holiday season. Some of you may be planning for a short weekend trip, and some of you would be staying with your family. Whatever your plans may be, we are up with some interesting and mouth-savouring Christmas special desserts that will make your holiday season even better.
Come explore these rich delicacies with us, that will bring more cheer to your house, this season:
Choco Fudge Brownies
Choco Fudge Brownies hits the top on the list when it comes to preparing favourite dishes for your kids. Not just kids, but these are everyone's favourite when we talk about desserts. These are super versatile as they can be enjoyed with a scoop of Vanilla ice cream or a sizzling hot chocolate sauce, whatever you like. And what better way to celebrate Christmas than by baking them, especially when you have got just the right-hand blender at your place.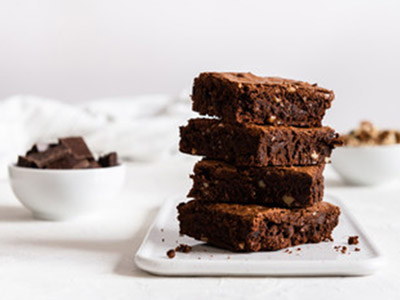 Ingredients:
2 cups of Chocolate Chunks
150 gms of Unsalted butter
2 eggs
1 ¼ cups of powdered sugar
1 teaspoon of salt (optional)
1 teaspoon of vanilla extract
40 gms of Cocoa powder
100 gms of all purpose flour
50 gms milk
Mixed nuts
Recipe:
In a bowl, take chocolate chunks and chop them into smaller pieces. Place this bowl to heat in the microwave for 5 minutes till it melts completely.
Take another bowl and add two eggs, milk, butter, and sugar to it. Beat it into a batter of rich consistency using the Maharaja electric blender, that lets you whip effortlessly.
Then add melted chocolate to this batter. Add vanilla essence, cocoa powder, flour, and a little amount of salt to this batter.
Add nuts of your choice.
Transfer this mixture to a well-greased baking dish. Bake it for at least 20-25 minutes, then let it cool down.
Your Choco Fudge brownies are ready. Serve them with a vanilla scoop or hot chocolate sauce.
Christmas Plum Cake
Christmas Celebrations are incomplete without a traditional Plum Cake. And what better than preparing it all by yourself for your family. We brought you an amazing plum cake recipe this Christmas, and you can prepare it hassle-freely using the electric blender from Maharaja Whiteline.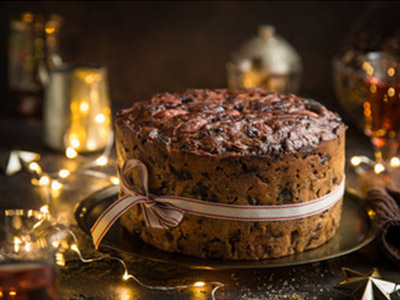 Ingredients:
850 gms of mixed dry fruits (cashews, walnuts, raisins, almonds, figs, cranberries, prunes)
300 ml of rum (for soaking dry fruits)
350 gms of butter
1 orange zest
200 gms of powdered sugar/brown sugar
4 eggs
½ tablespoons of baking powder
1 tsp Vanilla extract
100 gms of fruit cherry
¼ tablespoon of ginger powder
¼ tablespoon of clove powder
¼ tablespoon of cinnamon powder
Icing Sugar (for toppings)
Recipe:
In a bowl add all the mixed dry fruits and pour rum into it. Set it to boil in rum for a few minutes and let it soak overnight.
In another bowl, add baking powder, flour, and mix well.
Take a bowl to beat eggs, using the powerful hand blenders from Maharaja Whiteline.
Take another separate bowl, and blend cream butter and brown sugar. Also, add lemon zest and orange zest to it.
Add beaten eggs and vanilla extract to your batter, and blend well.
Add sieved powder and tutti fruity and soaked dry fruits to your batter, and transfer it to a greased pan. You can also add orange juice.
Set it to baking for 40-45 minutes.
Top it with Icing sugar to decorate and serve.
Choco Chip Cookies
Though, relishing on the Chocolate Chip Cookies need no special occasion but you can bake these soft crunchy cookies this Christmas using the Maharaja hand blender.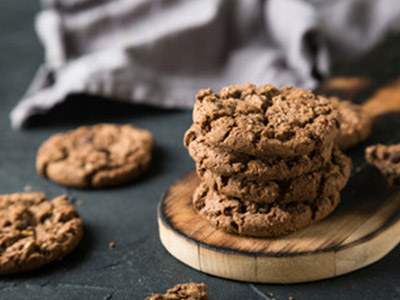 Ingredients:
1 whole egg
½ cup Powdered sugar
1 teaspoon salt
1 teaspoon Vanilla extract
¾ cup brown sugar
½ teaspoon baking soda
1 ½ cup all-purpose flour
½ cup milk
⅓ cup unsalted butter
110 gms dark chocolate chunks/chips
Recipe:
In a bowl, blend sugar, salt and butter to form a rich lump-free paste.
In another bowl whisk eggs with some Vanilla extract using the ultra-fast hand blender from Maharaja Whiteline.
Add flour and baking soda to a bowl and mix well using a spatula.
Add chocolate chips/chunks to your dough and freeze it overnight.
Preheat the oven at 350 degrees and deliver your dough to a well-greased utensil. Spread it evenly over the parchment paper.
Bake it for 15-25 minutes.
Enjoy! your freshly baked cookies.
Blueberry Cheesecake
What better way to celebrate Christmas than bingeing on a mouth-watering Blueberry Cheesecake. Not only it tastes heavenly but can be easily baked using a perfect hand blender by Maharaja Whiteline. Here we go: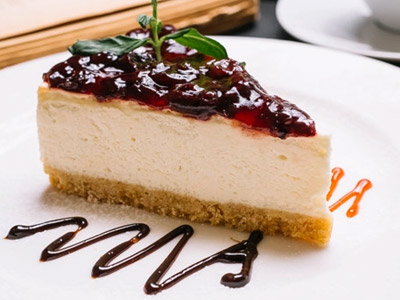 Ingredients:
For Puree
2 cups of blueberries
2 tablespoons of Lemon juice
2 tablespoons of powdered or brown sugar
For Crust
15 gms of biscuits finely crushed
5 tbsp. of unsalted butter (melted)
1/4 cups of powdered sugar
For Cheesecake
4-5 blocks of cream cheese
1 cup of Powdered sugar
Recipe
Blend blueberries in a mixer grinder to form a perfectly consistent blueberry paste.
In a pan, add blueberry puree, sugar along with a little amount of lemon juice. Keep stirring until it reduces to a slightly thick blueberry puree. Let the mixture cool down for 10 minutes.
Now, take a bowl and add crushed biscuit powder, melted butter and sugar to it, to form a dough-like consistency.
In another bowl make a batter of eggs, cream cheese, sugar using a hand mixer.
To this mixture add vanilla extract, sour cream, flour, salt until it combines well.
Spread this mixture over the crust.
Cover pan using plastic wrap. Pour hot water halfway to the pan and place it in the oven.
Bake it for 1.5 hours till it completely bakes in the oven.
Allow cheesecake to cool down and then set it to freeze overnight.
Serve with blueberry sauce and dry blueberry toppings.
Maharaja Hand Blenders for Hassle free Blending
Our hand blenders are creatively innovated to deliver a hassle-free and multi-functional blending experience. The hand blenders are cleverly equipped with a robust motor and super sharp stainless steel blades for delivering a powerful super smooth blending operation. Its Ergonomic handle allows for better gripping of the blender, supporting an improved blending operation. The Push button delivers you the flexibility allowing for a user-convenient operation. Hence, the super-versatile electric hand mixer is a must-have, if you are planning to try out Christmas special recipes.
Specification Table
| Product | Power | Push Button | SS blades | Detachable foot | Multi purpose blades | Food grade safe | Ergonomic Handle | Warranty |
| --- | --- | --- | --- | --- | --- | --- | --- | --- |
| Infinity Mix | 150 watts | Yes | Yes | Yes | Yes | Yes | Yes | 2 years |
| Infinity Mix Pro | 175 watts | Yes | Yes | Yes | Yes | Yes | Yes | 2 years |
| Infinity Mix Pro + | 250 watts | Yes | Yes | Yes | Yes | Yes | Yes | 2 years |
| Speedmix Super | 175 watts | Yes | Yes | Yes | Yes | Yes | Yes | 2 years |
| Speedmix Super Plus | 250 watts | Yes | Yes | Yes | Yes | Yes | Yes | 2 years |
| Turbomix Super Plus | 250 watts | Yes | Yes | Yes | Yes | Yes | Yes | 2 years |