Cook with love for your special Valentine
By Maharaja Whiteline on 12 September, 2018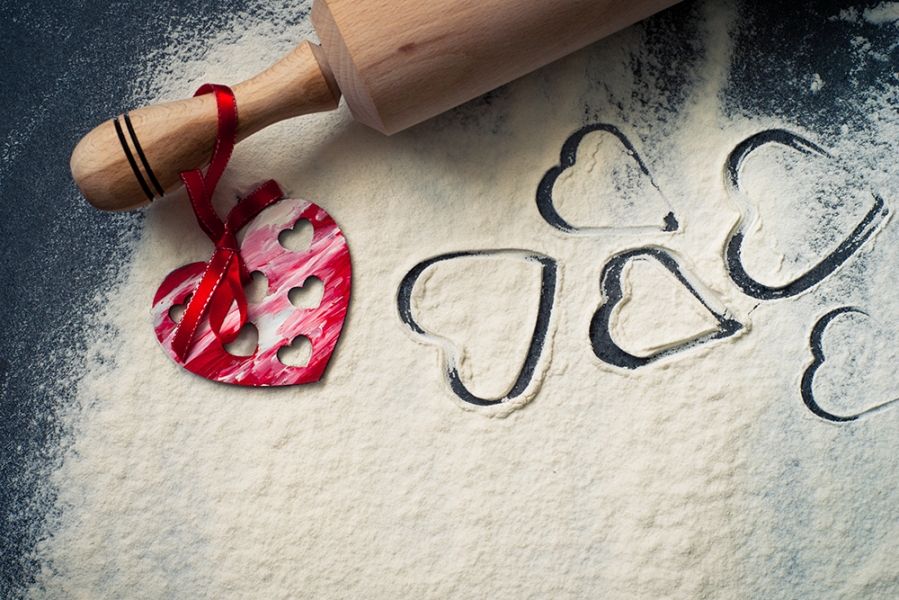 February is the time when love is in the air. Chocolates, roses, special gifts and what not! This Valentine's Day, treat the love of your life with something extra special. A delectable romantic feast that will make your celebration even more memorable.
Biscuit Custard Pudding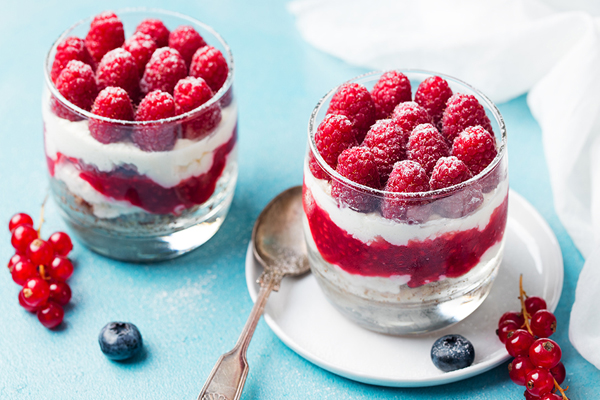 Express your love by adding this sumptuous dessert to your menu. It will truly be a love at first bite!
Ingredients
10-12 broken sweet biscuits
1 litre milk (powdered )
1 tablespoon butter
1 tablespoon brown sugar
4-5 tablespoons strawberry jelly crystals
4-5 tablespoons custard powder
2 cups sugar
6-8 Raspberries or grapes
Method to cook:
Coarsely grind together biscuits, butter and brown sugar in a Maharaja Whiteline Mixer Grinder and transfer into a bowl. https://www.maharajawhiteline.com/mixer-grinder
Spread a layer of the biscuit mixture in individual cups and press lightly.
Place strawberry jelly crystals in a bowl, add a cup of hot water and stir till the crystals dissolve. Keep aside to cool.
Boil milk in a deep non stick pan. Mix custard powder in 2-3 tbsps water and add to the boiling milk. Cook, stirring continuously till it thickens.
Add powdered sugar and mix. Add chopped raspberries to the custard and mix well.
Spread the custard layer over the layer of biscuits.
Spread strawberry jelly over it. Garnish it with raspberries or a fruit of your choice.
Set in the refrigerator, cool and serve it to your loved one.
Corn Patty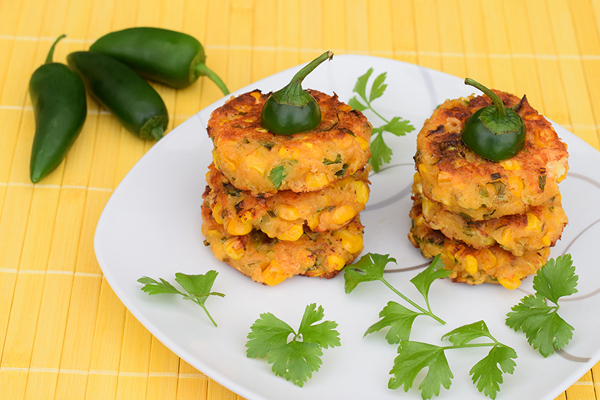 Savour those special moments with this delightful corn patty over some long conversations. Get love struck!
Ingredients
2 cups boiled corn kernels
½ cup maize flour
1 teaspoon Red chilli powder
1 finely chopped Green chilli
2 teaspoons ginger finely chopped
½ teaspoon cumin seeds
2 teaspoons lemon juice
½ cup bread crumbs
Chopped coriander leaves
2 tablespoons rice flour
Salt to taste
Oil for shallow-frying and greasing
Tomato ketchup
Method
Grind together corn kernels, red chilli powder, ginger, green chilli, cumin seeds, lemon juice, coriander leaves with some water to form a smooth paste using Maharaja Whitleline TurboMix King Handblender https://www.maharajawhiteline.com/hand-blender/turbomix-king
Put maize flour, rice flour and breadcrumbs in a bowl. Add salt to it and mix well.
Add grounded paste and mix well.
Heat some oil on a non-stick tawa.
Shape the mixture into patties.
Shallow-fry the patties on hot tawa, turning sides, till crisp and brown.
Now your patties are ready to be served. Garnish with coriander leaves and serve hot with tomato ketchup.