Be the best gift giver this Wedding Season!
By Maharaja Whiteline on 19 April, 2022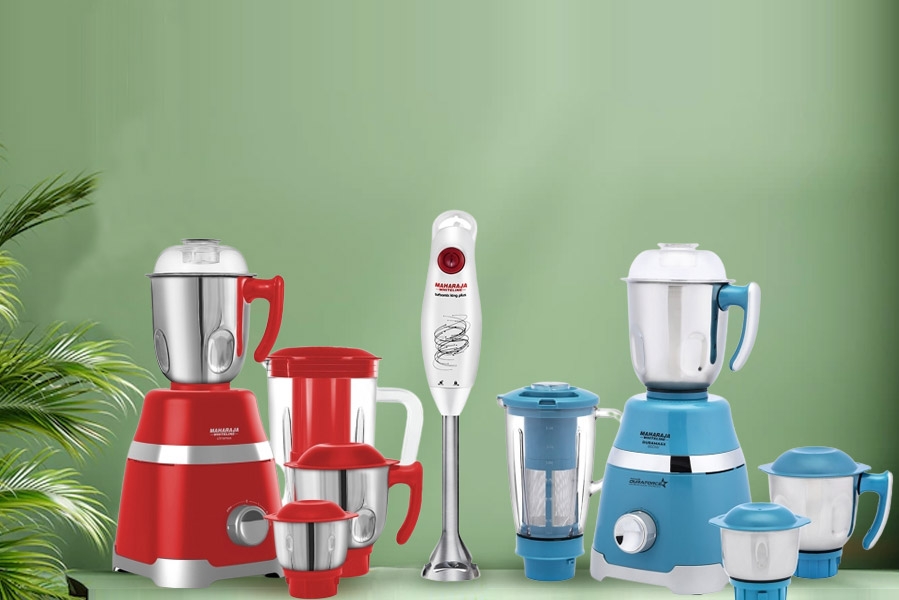 The wedding season is the most celebrated in India. Weddings are all about fun and frolic, dance, music, celebration, rituals, and most importantly food. But is it all that constitutes Indian weddings? No, gifts are as important a part of wedding celebrations as the other ceremonies or rituals are.
Whenever we receive an invite, the first question that pops into our mind is what can be the best gift we can give away to the newlyweds. A gift not only makes you remind them of you but also should be the one that can serve a great purpose and be of some utility to them. Well, don't worry, since, we at Maharaja Whiteline have just got the best gifting options, i.e. an intelligently designed range of smart kitchen appliances, that are not just the best in the market, but will also make you the best gift-giver at your friend's wedding. From our potent juicer mixer grinder to intelligently crafted set of hand blenders, you get to choose as per your choices and needs.
So, if you are still confused about the type of gifts you should buy this wedding season, then check out this blog, where we spill the beans on some of the finest appliances from our smart cookware range:
Duramaxx mixer grinder (800 watts)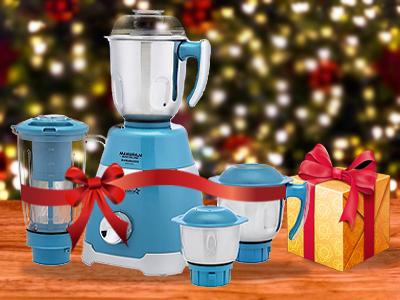 Our recently launched, Duramaxx mixer grinder is the best in our entire range of mixer grinders. Furnished with an intelligent dura force blade technology, powerful motor, and a multi-utility jar set, these flaunt a sturdy body. Duramaxx grinders are designed to perform multiple operations such as grinding, blending and mixing, in just 60 seconds. Not just this, but these are efficient enough to withstand 30 minutes of continuous mechanical operation. To match varied customer tastes, demands and requirements, these are available in three exclusive variants of 1000, 800 and 750 watts respectively.
Our Duramaxx 800 watts is our bestselling variant, in our entire Duramax range as it is equipped with all the needed features, and is perfect for catering to the large as well as small household requirements. The mixer grinder comes with super sharp dura force blades, 800 watts powered motor, a multi-utility jar set and flaunts a luxurious turquoise blue colour.
So, if you are planning to gift something that can be of immense utility to the couple, then our Duramaxx 800 watts is ranked as the best mixer grinder in India and makes for a perfect gift that makes the cooking experience hassle-free.
Turbomix King Plus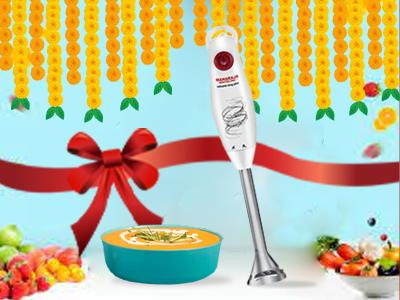 Not only do our mixer grinders make for the best wedding gift, but the skillfully designed hand blender range is a must check-out too. Featuring an advanced dura force blade technology, detachable metal shaft, 250 watts motor, ergonomic handle, hanging loop, multifunctional blades, and a set of multi-purpose jars, the turbomix king plus renders as the best hand blender for fulfilling your heavy-duty kitchen needs. It is innovatively designed to deliver a super smooth and convenient blending experience.
Ultramax Elite Red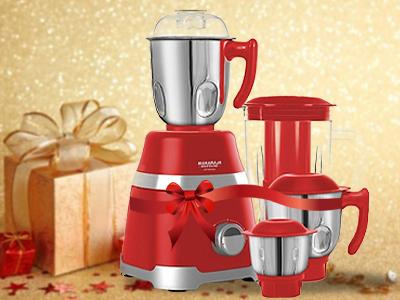 For those looking for a new kitchen makeover by investing in appliances that not only serve a great purpose but also look stylish, Ultramax elite red is a perfect choice. Furnished with a powerful 800 watts motor, 30 minutes continuous grinding capacity, advanced 5 in 1 chutney blades, multi-utility jar set, and flow breakers, the Ultramax elite red is an excellent mixer grinder for fulfilling heavy-duty kitchen requirements. It provides for a hassle-free and multi-purpose grinding and blending experience.
Odacio Prime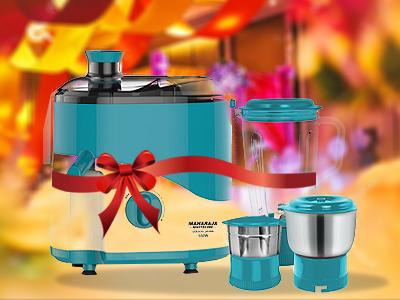 There is nothing better than a gift of health to someone. Our highly potent juicer mixers are just the perfect kitchen appliance for a refreshing start to the day. These are in fact, the best appliances one can own for a healthy lifestyle. Speaking of our bestselling juicer mixer variant Odacio Prime, it is powered with a robust 550 watts motor, stainless-steel juicer mesh, multi-utility blades, multi-functional blades and a detachable anti-drip spout. This potent juicer mixer is capable of 30 minutes of continuous juicing and grinding operation. Its delightful turquoise colour is like a cherry on the top.
Hence, this is the perfect appliance for giving away as a gift, this wedding season.
Odacio Dlx 550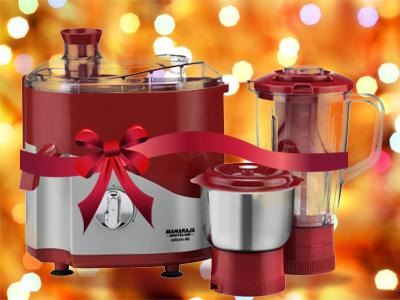 Our Odacio Dlx 550 watts is an ideal choice for gifting purposes. It is the best, not only in terms of extravagant features but also in its eye-catching looks. This super powerful electric fruit juicer features a robust 550-watt motor, stainless steel juicer mesh, sturdy set of multi-utility jars, juicer jar with fruit filter, detachable anti-drip spout, multi-functional blade system, overload protector which is perfect for catering to multi-utility juicing as well as blending requirements.
Why choose our kitchen appliances?
If you are looking for utilitarian and practical gifting options for your loved ones, then our range of kitchen appliances makes for the best gifts this wedding season. Not only are these furnished with advanced features or avant-garde technology, but are extremely durable and potent in the long run. The exciting part is that you get to choose from our wide range of kitchen appliances, as per your budget. Choose us and thank us later!