Tackling The Exam Time Nourishment
By Maharaja Whiteline on 19 September, 2018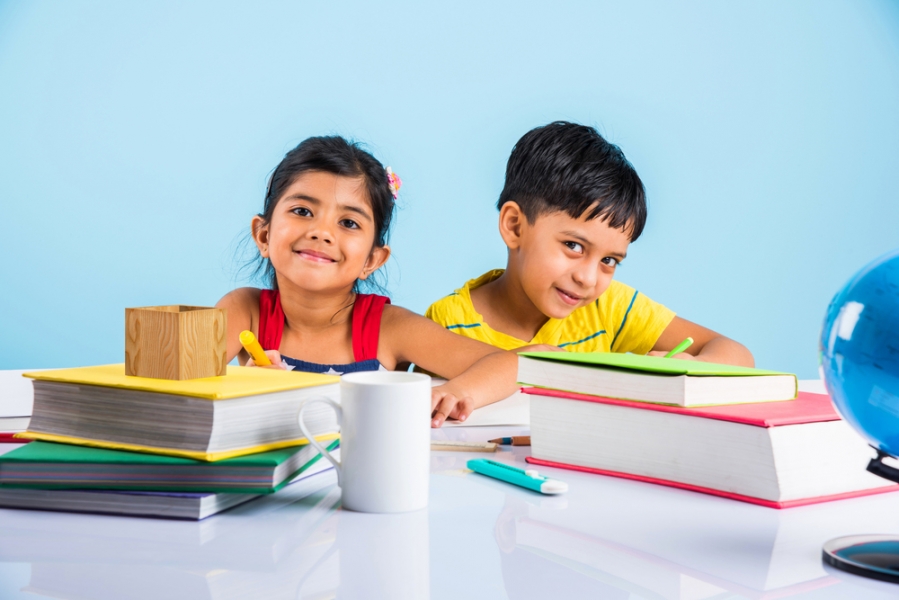 With the onset of spring comes the tricky exam alarm for most of the kids. While most mothers think nuts and dairy a great way to nourish their brain and body, seldom do we think of incorporating a few dietary enhancements with veggies and fruits to give them wholesome nutrition that supports heavy duty study sessions and generates more energy.
Don't have time to search the recipes? Don't fret, for we have you covered with these quick meal additions that are great for both snacking and meal times and offer a generous dose of health.
Cheese and Brocolli Casserole
Ingredients
1 large cauliflower
200 gms broccoli
2 cups milk
1 ½ cup cheddar cheese
1 cup white kidney beans
1tsp mustard
Salt to taste
½ tsp garlic powder
1tsp olive oil
Instructions:
In a baking dish, put finely chopped broccoli and cauliflower with olive oil, salt and pepper.
Bake at 180 degrees for around 20 minutes.
Boil, drain and blend the kidney beans with milk, ½ cup cheese, mustard and garlic powder in a blender.
Remove the broccoli dish form oven, mix in the sauce, top with the remaining cheese and bake for another 2—25 minutes at 150 degrees or until the crust is golden brown.
Blend smart using our powerful Turbomix King hand blender
Fruit Muesli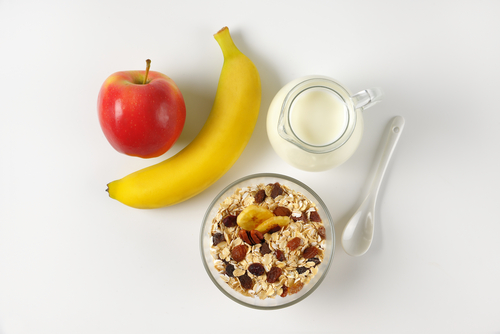 Ingredients
50 gms rolled oats
3-4tsp sugar
1 grated apple
1 sliced banana
100 gms yoghurt
25 gms mixed seeds( pumpkin, melon, flaxseed etc)
25 gms mixed nuts ( raisins, cashews, almonds and walnuts)
Instructions:
In a bowl, mix together the rolled oats, yoghurt, apple and the seeds.
Toss and cover to chill overnight.
Add sugar while serving and top it with banana slices, nuts.
Fritatta with Salsa
Ingredients
3 chopped onions
5 chopped tomatoes
8 eggs
25 gms chopped coriander
25 gms curry paste
1red chilli
lemon juice
salt
1 peeled and cubed avocado
2 tsp vegetable oil
Instructions:
Saute 2 onions in oil and mix tomatoes to add the flavor. Add the curry paste and heat for 5 minutes.
Beat the eggs and add coriander and salt. In a pan, heat oil, throw the egg mixture and add the onion mixture to it.
Cook both sides till light brown.
For salsa, mix the avocadoes, 1 onion, 1/2 tomato, chill, salt and lemon juice. Serve with the frittata.
Orange and Chocolate Bread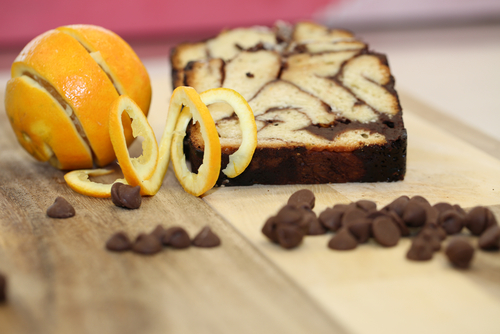 Ingredients
2 cups wheat flour
1/3 cup olive oil
2 eggs
½ cup honey
½ cup orange juice
2 tsp orange zest
1/4th tsp salt
tsp vanilla essence
Instructions:
Mix the flour, baking powder, baking soda and salt.
In a bowl, beat the eggs and add honey, orange juice, oil, orange extract and vanilla.
Fold the dry ingredients in and stir slowly. Grease a baking dish and pour the mixture in it.
Bake it at 150 degrees for 35-40 minutes or until a fork comes clean.
Bake an array of delights with are super efficient Maharaja Whiteline Kitchen Appliances