FESTIVE FERVOR LIVED THE FOODIE WAY
By Maharaja Whiteline on 21 September, 2018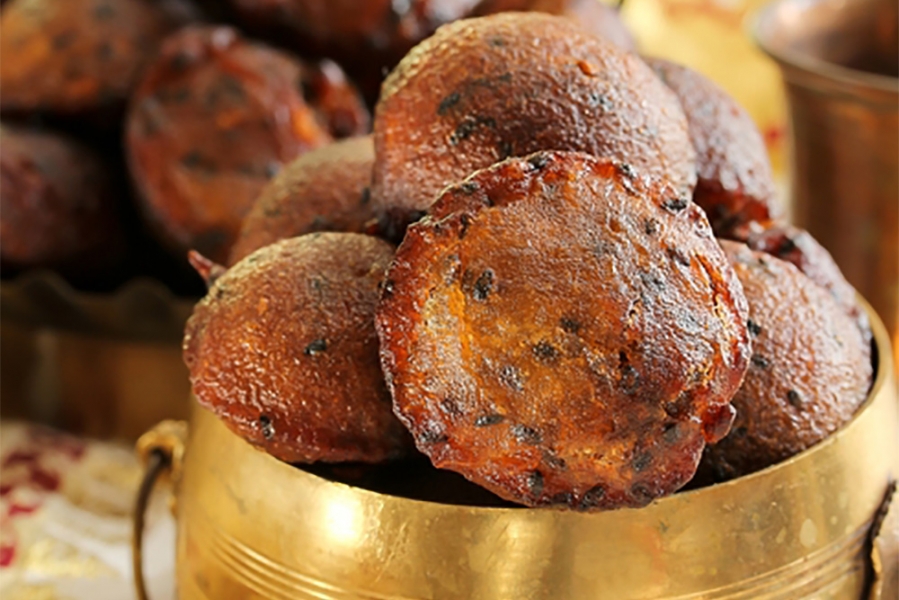 As the month of September embarks, the Southern Indian terrain beams with rays of celebration and joy for the upcoming Onam festivities. For 100s of years, Onam has been celebrated to mark the commemoration of the famous king, Mahabali and to celebrate the harvest in Kerala. An array of cultural activities adds to the jovial environment around the state, coupled with delicacies to wow every palette.
To bask in the spirit of the festival from afar doesn't really need one to observe the tradition, but a deep insight into the sumptuous fare prepared to enjoy the Onam days from anywhere. Bringing you close to the traditional food prepared during the season, here are some of our favorite recipes to leave you lip smacking all the way.
RECIPE 1: Chakka Payasam (Jackfruit Payasam)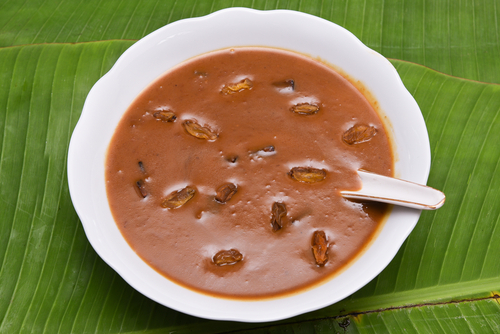 Ingredients
Method: Pressure cook the chunks of jackfruit with some water (water level should be enough to cover the jackfruit) for about 10 minutes on medium heat. Blend the softened jackfruit to a smooth puree and keep aside. (Use our high performance turbomix hand blender. In a wok/pan, pour ghee and let it heat. Add cashew and coconut pieces and let them brown a bit. In another pan mix jaggery with water and honey and put on medium flame until thick syrup is formed. Strain the syrup and put it back in the wok. To this, add the pureed jackfruit, the nuts and condensed milk. Sprinkle cardamom powder and let it come to a slow boil until it thickens. Garnish with coconut bits or any dry fruit of your choice.
RECIPE 2: Plantain Upma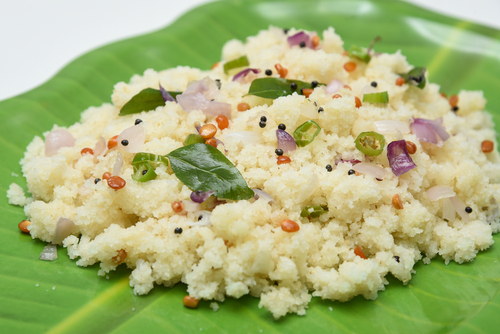 Ingredients
3/4th cup yam
3/4th cup Raw Plantain
1/2 cup black chana (soaked overnight)
Salt to taste
1/4th tsp turmeric powder
>½ tsp chilli powder
Grinding paste,
1½ cup coconut grated
1/4th tsp peppercorns
1/3tsp cumin seeds
1 green chili
1 clove of garlic
Temper,
2-3 tsp coconut oil
Handful curry leaves
½ tsp mustard seeds
1-2 dry red chilli
Method: Chop the yam and the plantain and pressure cook along with the soaked chana for around 10 minutes on medium flame. Combine the ingredients for the coconut paste in a grinder and add a bit of water to give it a quick blitz, until a coarse paste is formed (Our easy hand blenders is great for dry and wet grinding).
In a wok add a bit of coconut oil and add the cooked veggies, chana and the coconut puree. Sauté this until brown, add salt to taste. In a separate wok/pan, mix the ingredients for temper and let them splatter. Once it's ready add this to the veggie mixture and cover for 3-4 minutes.
Garnish with grated coconut and coriander.
RECIPE 3: Unniyappam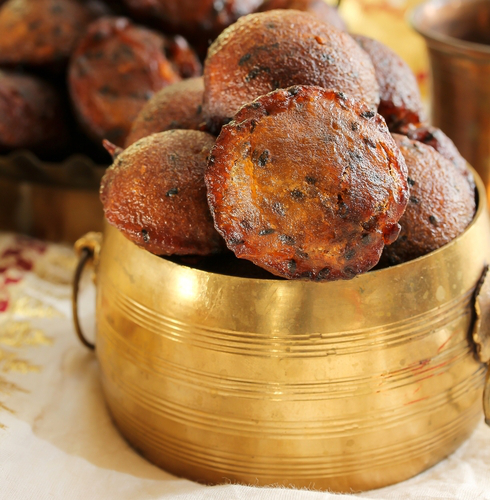 Ingredients
2, 1/4th cup roasted rice powder
3/4th cup maida
½ cup jiggery
½ kg banana
1/3rd cup grated coconut
1 tsp sesame seeds
Sugar to taste
½ tsp cooking soda
½ cup water
A pinch of salt
1-2 tsp ghee
Oil for frying
Method: Boil jaggery with water to form thick syrup. Strain and keep it aside. In a pan add coconut oil and sauté the coconut. Add sesame seeds and let it splutter. Blend the bananas to a paste in a blender by adding 2 tsp milk and keep it separate (Our Turbomix King Hand Blender is great for all kinds of blending). In a wok, add ghee, maida, rice powder and sauté for 5-7 minutes on medium heat. Add the banana puree, jiggery and roasted coconut to this. Add the baking soda and a little water if the need to. The batter should resemble idli batter. Keep it in a tight container for 2-3 hours.
Heat up the uniyaapam pan and fill the rounds with oil. Once the oil is heated, pour the batter in the moulds. Let it fry for 1 minute and then slow the heat. Take these out, when fried on both sides.
Your hot and fresh Unniyappams are now ready to eat!