7 Reasons why our Air Coolers are the best?
By Maharaja Whiteline on 13 April, 2022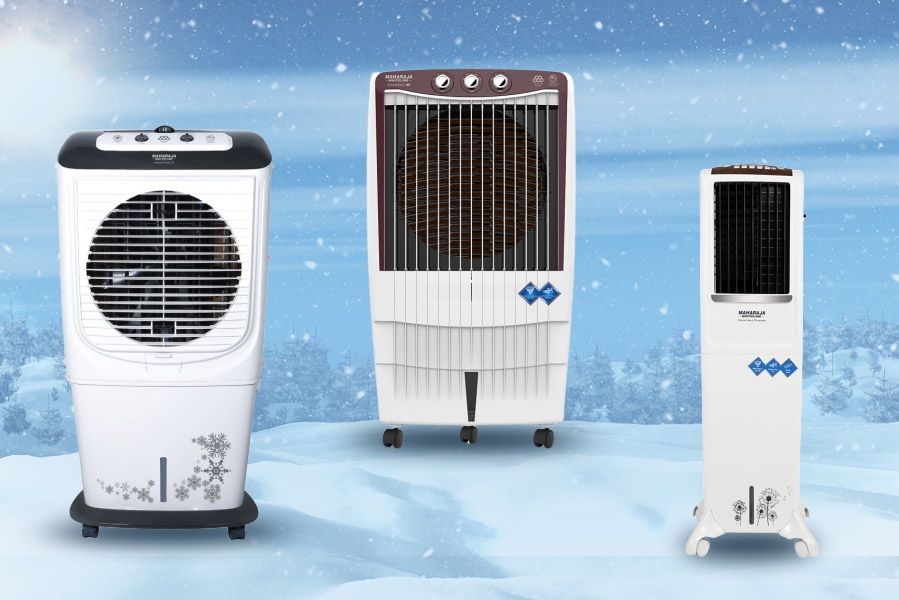 Summers are here and so is the perfect time for buying the most mandatory summer essential electrical appliance. Yes! We are talking about Air coolers. When the mercury plummets to almost boiling temperatures, it is only an Air cooler that can serve as a perfect summer saviour. But is buying an air cooler all that is needed to beat the summer heat? Well, it is very important to invest in the right cooler variant that can provide maximum cooling and comfort in the scorching sunny season.
To meet customer requirements and maximise their comfort of living in the summers, we at Maharaja Whiteline, have just got the best Air Cooler range that is designed with advanced technology and innovative mechanical features for delivering a super convenient cooling experience. We claim them to be the best in the market, in every aspect and here are the seven major reasons why you should lay your hands on them this summer season.
Avant-garde cooling technology
The efficiency of a Room Cooler depends on the cooling mechanism or its cooling technology. Our Air coolers are supplied with intelligent technology and high tech features such as honeycomb cooling pads, a huge water tank between 20 L-85 L, a large cooling fan, Ice Chamber, and excellent Air deflection, which makes them the perfect choice for providing a chilled cooling experience.
Excellent air quality
The task of Air coolers is not only restricted to providing a chilled air supply but also the air that is clean or great in terms of hygiene. Unlike the other Air cooler brands, which may or may not provide a hygienic or clean air supply, our Air Coolers are furnished with an Antibacterial tank that keeps a check on the hygiene of the air that is circulated in the room. Hence, this makes our air coolers safe for use as their antibacterial properties prevent calcium formation.
Honeycomb cooling pads
The cooling capacity of a room cooler depends greatly on its Cooling Pads. Our Air coolers are supplied with smartly designed honeycomb structured pads that are capable of holding maximum water capacity. Some of our models feature a hybrid of wood wool and honeycomb. Such innovative cooling pads deliver maximum cooling or chilling effect in the room. This is yet another remarkable feature that makes our Air coolers the best in the market.
Impressive air deflection
Not only do our Air coolers please in terms of outstanding features such as antibacterial tanks or wood wool pads, but also with its Air deflection technology. Its Air deflection helps to provide a long-lasting cooling effect even in large spaces. Further, its advanced air deflection makes our air coolers circulate chilled air to every nook and corner of the room even in the large spaces.
Inverter compatibility
We believe in delivering products that are not just the best in terms of their features but are also user-convenient. To maximise user comfort, our Air coolers are capable of functioning even when the power supply is out. Hence, these are equipped with a robust motor that is compatible with inverters, making them inverter compatible.
Rust and shockproof body
The durability of the product is also a great matter of concern. Our Air Coolers feature a powerful, rust and shockproof body that not only makes them user-friendly but also durable in the long run.
Vast range
As a customer, you get to choose from a huge range of options. Our Air coolers come in different sizes as well as types to meet every unique customer requirement or need. From a personal cooler to tower air coolers, you get to choose from a huge range of options that are all the best in terms of features and performance. Some of our bestselling air cooler variants include :
Maxberg 85 desert
Prowave Super 65
Bravo Prime
Super Grand 70 plus
Bravo Hybrid cool 65
Blizzard 50
Hybrid Cool 55