Nut Your Way to Good Health and Taste
By Maharaja Whiteline on 21 September, 2018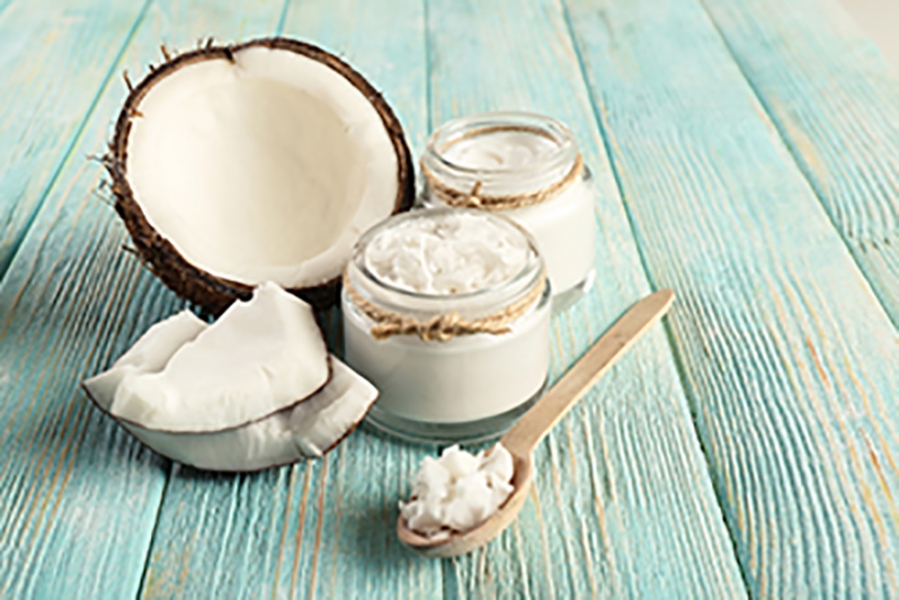 Visibly hard on outside with a delectable moist inside, Coconut is often regarded as the fruit of nutrition and taste. With several health benefits it is also used as a home remedy for multiple purposes. Whether you want drool worthy skin or luscious hair or a quick evening drink to satiate your soul, coconut has it all that takes to help you.
With the world acknowledging the super fruit and its wonderful benefits, today we are celebrating The Coconut Day. So let's cherish this god sent delight with some sumptuous recipes that can be made using the fruit and its components.
COCONUT MACAROONS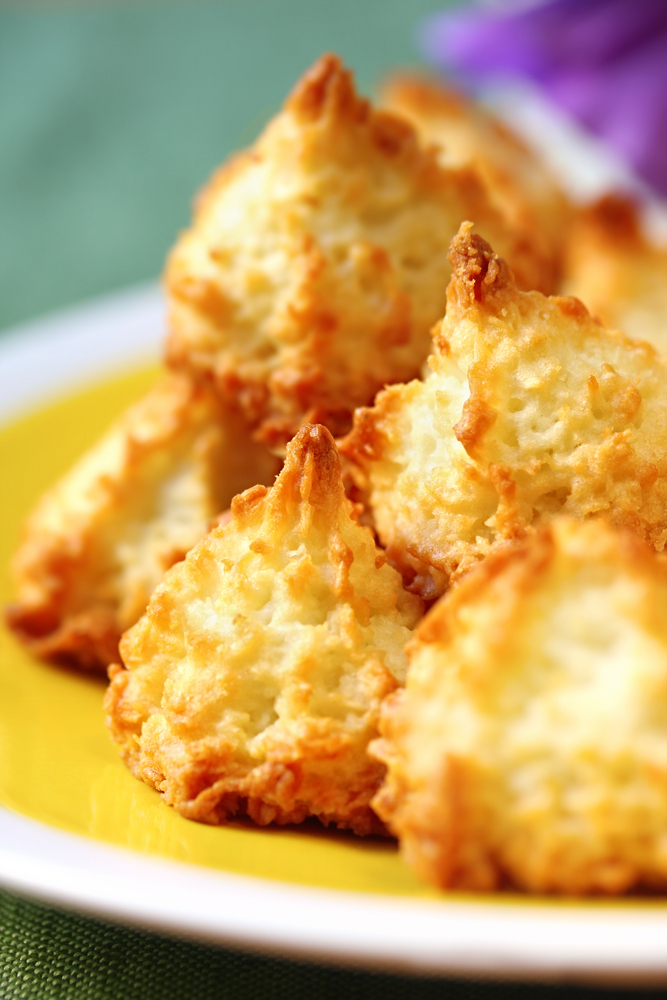 Ingredients
1 dried coconut (small size)
1/3rd cup sugar
2-3 tablespoons all-purpose flour (maida)
a pinch of salt
2 eggs (only whites)
1/2 teaspoon vanilla extract
Method:
Cut the coconut into small pieces and grind it a high power mixer grinder until it resembles a coarse powder. (Our Easy Lock Queen Mixer Grinder is just the perfect device to get you a perfect consistency). In a separate bowl, mix flour, sugar, egg whites, vanilla and salt. Add the grinded coconut it to gradually and stir. Keep the mixture aside. Pre heat the oven to a 180 degrees Celsius.
Grease a baking tray and place the coconut mixture in small cookie sized shapes maintaining the distance. Bake these for 18-20 minutes or until it turns golden brown. Remove and cool the macaroons on a wire rack.
VIRGIN PINA COLADA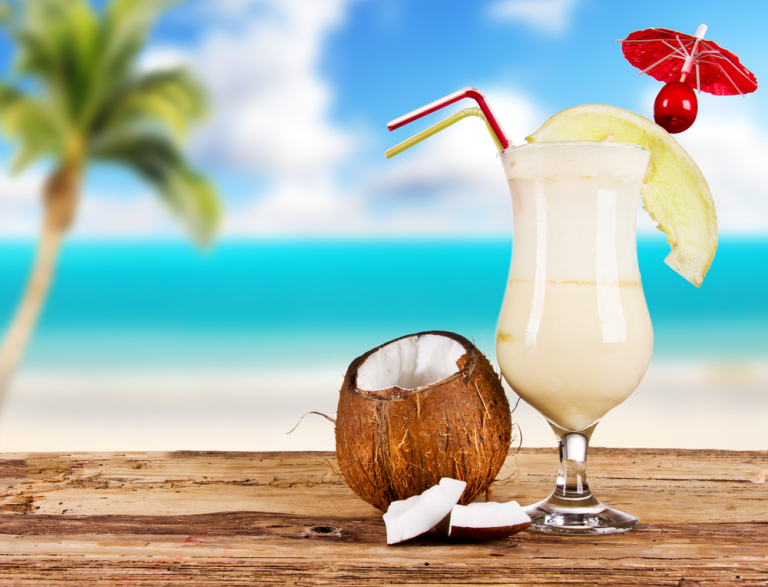 Ingredients
3/4th cup coconut milk
2 cups chopped fresh pineapple
3 tbsp sugar
1/4th cup water
Ice cubes
Pineapple wedges or kaffir lime leaves to garnish
Method:
Place the chopped pineapple in a blender and blend until it forms a smooth puree. Slowly add coconut milk, sugar and water to this. Blend at high speed until it resembles a thick shake.
You can add ice cubes and blend further or can simply add the ice later. Pour the liquid in serving glasses and garnish using a pineapple wedge or kaffir lime leaves.
Use our power packed hand blender Turbomix King< to churn and crush your fruits.
THAI CHICKEN GREEN CURRY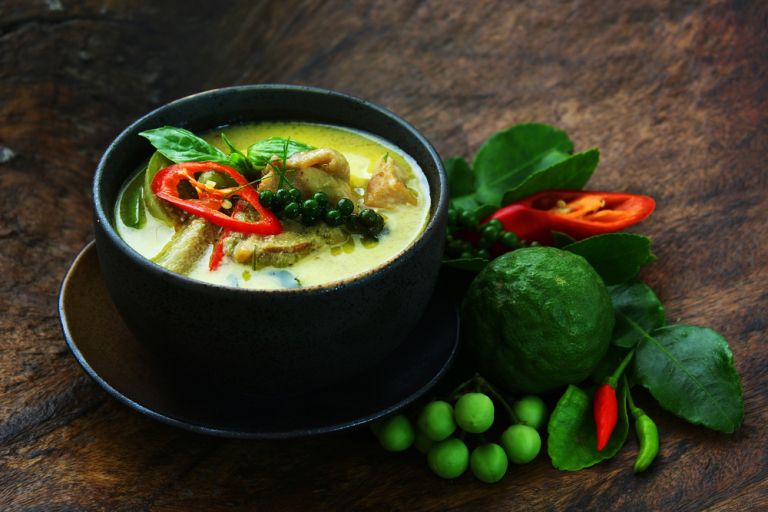 Ingredients
For chicken:
750gms chicken breast
350gms oriental mushrooms (mixed)
1litre chicken stock
6-7 kaffir lime leaves
200gm snap peas
1 tin coconut milk (400ml)
Thai basil
Ground nut oil
For curry Paste:
2 cloves garlic
2 shallots (onions)
1/tsp grated ginger
Few lemongrass leaves
3-4 dried red chilis whole
½ tsp cumin powder
2 tsp fish sauce
Few sprigs of coriander
Method
Paste: Combine all the ingredients for the paste in a blender and give it a quick blitz. Add water if it's too coarse and keep it aside
Chicken: Cut the chicken into thin strips and chop the mushrooms, in a wok, Sauté them separately for 6-7 minutes using groundnut oil and transfer onto a plate (Our gas cooktop belenus 4B offers great performance and adds a hint of style to your kitchen too). In the same wok, add a bit more oil and fry the green curry paste for 4-5 minutes. Slowly add the coconut milk and give a boil. Add chicken broth, kaffir lime leaves, snap peas and basil to the gravy and let it boil for another 2-3 minutes. Finally add the sautéed chicken and mushroom to this. Season using salt and black pepper to taste and garnish with coriander and remaining lime leaves.
Serve with rice or bread.
Note: A vegetarian version of Thai Green Curry can be made by replacing chicken with chopped Carrots, Potatoes, cauliflower florets, green beans and Capsicum.
Chicken stock can be replaced by vegetable stock.