MONSOON CRAVINGS
By Maharaja Whiteline on 25 September, 2018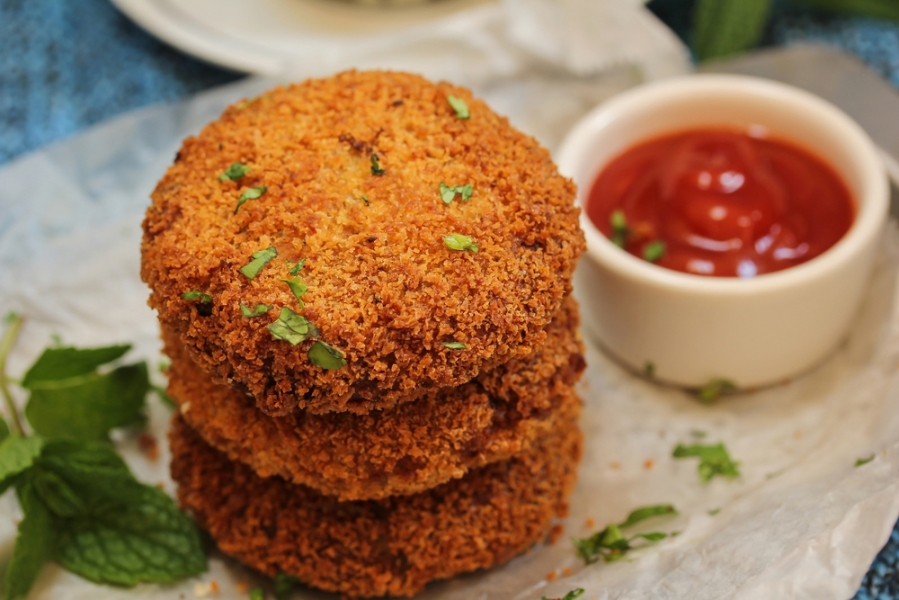 Monsoon season signifies the brightest hues, spellbinding aromas and food cravings. An added dose of some of the crunchiest munchies is all you need to enjoy the rainy splendor outside. When it comes to monsoon recipes, there's always something for everyone. Here are a few quick, easy and delicious monsoon recipes:
CHATPATTA TORTILLA
If you love spicy things, this chatpatta tortilla is a must have.
INGREDIENTS
PLAIN TORTILLA CHIPS
2-3 tbsp of aloo bhujia
4-5 tbsp corn
3-4 tbsp capsicum – chopped
2 tbsp chopped tomatoes
Salt – to taste
Red chilli flakes – to taste
Mustard powder – to taste
2-3 tsp mayonnaise
2 tsp chopped onion
METHOD:
Mix tortilla chips, aloo bhujia and corn in a bowl.
Add capsicum and tomatoes, mix again.
Add salt, chilli flakes, mustard powder and mayonnaise and mix well.
Squeeze some lime juice over it just before serving.

VEGETABLE CUTLETS
There's nothing better than a range of veggies tossed together in a rich deep fried cutlet.
INGREDIENTS
120 gm french beans – strung and blanched
120 gm gourd – peeled and grated
120 gm cauliflower – grated
1/2 cup carrots-grated
1 cup potatoes-boiled and mashed
1 tsp cumin seeds
2 tsp ginger-chopped fine
2 tsp coriander powder
2 tsp mango powder
1 1/2 tsp salt
2 tsp green chillies-chopped fine
2 eggs-slightly beaten
1/2 cup refined flour
Dried bread crumbs to coat the cutlets
1 tbsp oil
METHOD:
Chop the beans fine with Maharaja Whiteline Food Processor.
Heat 2 tbsp of oil and add cumin and ginger.
Stir-fry till well mixed and add the beans, gourd, cauliflower and carrots and stir over high heat to dry off the excess moisture.
Add the coriander, amchoor, salt and chillies, turn around a few times and shut off the heat.
When cool, mix in the potato.
Form into round or oval cutlets.
Dust the cutlets with refined flour, then dip into the beaten egg.
Now coat with the crumbs.
Repeat by dipping the crumbed cutlets into egg and crumbs once more.
Deep-fry the cutlets to a golden colour and serve.

CHICKEN PAKODAS
Prepare a 4 burner gas cooktop. Now heat oil in a pan.This is a dish you will definitely need during monsoons. Dip them in ketchup, yogurt dip or mint chutney to savour the meaty crispiness.
INGREDIENTS
250 gm boneless chicken- cut into 3 cm cubes
6-7 garlic pods
2.5 cm ginger piece
1/4 tsp white pepper powder
1/4 tsp red chilli powder
1/4 tsp salt
1/2 tsp garam masala
1 tsp coriander powder
2 tsp lemon juice
1 egg
2 tbsp gram flour
2 tbsp refined flour
2 tsp lemon juice
1/2 tsp red chilli powder
1/4 tsp salt
1/2 tsp garam masala
Oil to deep fry
METHOD:
Marinate the chicken with ginger-garlic paste.
Add the remaining ingredients.
Keep aside for at least an hour.
Mix together all the ingredients for the batter and beat thoroughly.
Heat oil in a pan.
Dip a marinated chicken piece in the batter and deep-fry until crisp and golden brown.
Repeat with the remaining chicken pieces, draining excess oil on absorbent kitchen paper.
Serve with mint chutney.

GRILLED CHEESE SANDWICH
This grilled sandwich is full of deliciousness that tastes super yum. It's fast and easy to make and adds the right amount of flavour for monsoons.
INGREDIENTS
4 BREAD SLICES
1 tsp salt or to taste
1/8 tsp black pepper powder
1/2 cup cheese-grated
Chopped green chillies to taste
1 tbsp chopped coriander leaves
1 tbsp butter
Method:
Mix cheese, salt, black pepper, coriander and green chillies.
Butter the bread slices.
Place half each of the cheese mixture over two slices, on the unbuttered side.
Cover both with the other slices, buttered side on top.
Grill it in a sandwich maker and serve.