Electric Kettle: A must-have for every hosteller out there!
By Maharaja Whiteline on 17 January, 2020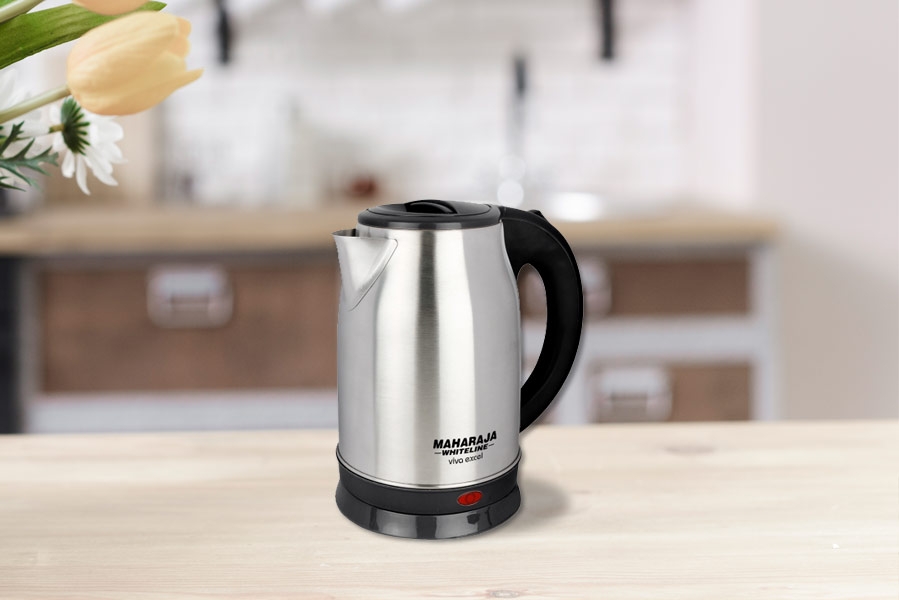 Living in a hostel/PG is a whole experience all of us should witness at least once in our lifetime. Large groups of friends, the hustle-bustle in the mess, copying assignments, fooling around all day and then staying up at night: these are just some of the things every hosteller sees each day. There are some trivial things that any student cannot live without. If ever a toolkit would be designed for surviving life in a hostel, an electric kettle is bound to take the first spot on the list
A cheap investment at first, it is of tremendous use in any hostel. Electric kettle prices are easily affordable by any student. It is a true lifesaver when you seek an escape from the bland, monotonous food from the mess. Lets us review some of the ways a kettle can be used:
Tea/Coffee in the morning
Need a little extra help to shake that lazy feeling away in the morning? Fix yourself with a hot cup of Tea/Coffee and you're good to go. A kettle works well for both milk and water. And as the saying goes, humanity runs on coffee!
Upma, for when you crave the nutritious food at home
Missing home a little too much? Time to prepare a bowl of nutritious upma to remind you of the warmth and comfort of your home. Just get some water boiling in the tea kettle, add some upma mix and there you have it, the memory of home served to you in a bowl.
Instant Noodles: Anytime, Anywhere!
To talk about hostel life and not talk about instant noodles would be a sin! Having a handy method to cook is sure to help you fight those midnight hunger pangs with a hearty bowl of instant noodles.
Some Soup when you're under the weather
Catching a cold means a runny nose and a sudden craving for hot soup. All it takes is an electric kettle, a packet of soup and some water. One sip of hot, tangy soup and you will instantly feel great again.
Feel like a chef lately? Binge on some Pasta
Pasta is the official gourmet food of any hostel. Grab whatever veggies you can from the cafeteria, throw in some oil in the electric kettle, add boiled pasta and voila! A scrumptious dinner is ready to be hogged on.
Electric Kettle: A boon for everyone away from home
A kettle is truly an asset for anyone who lives away from home, be it a student or a professional. It saves you from so many hunger strikes! You can easily buy kettle online right now and get the best electric kettle that money can fetch. When looking for a water kettle, you must analyse your needs and requirements and buy one that is best for you. There are a wide variety of kettles available in the market. They can be purchased while keeping some things in mind:
Capacity
Usually, they have a capacity of about 1 Litre. However, there are variants which have a capacity of up to 2L. Choose a variant according to your need for the time.
Power
A high powered kettles aids in fast heating and cooking. A 1500W kettle is powerful enough to heat liquids quickly and efficiently.
Brand
A good brand brings quality assurance and reliability with it. Maharaja Whiteline is a dependable name when it comes to kettles. A branded electronic product also is safe to use and not very prone to malfunction.
Other Features
Some kettles have safety features like auto shut off, which prevents overheating. They also have a swivel base for easy usage and transportation. They have a concealed element which allows for easy cleaning and maintenance. A wide mouth also facilitates easy cleaning of the product.