Delight Your Mom This Mother's Day with an Easy Surprise
By Maharaja Whiteline on 19 September, 2018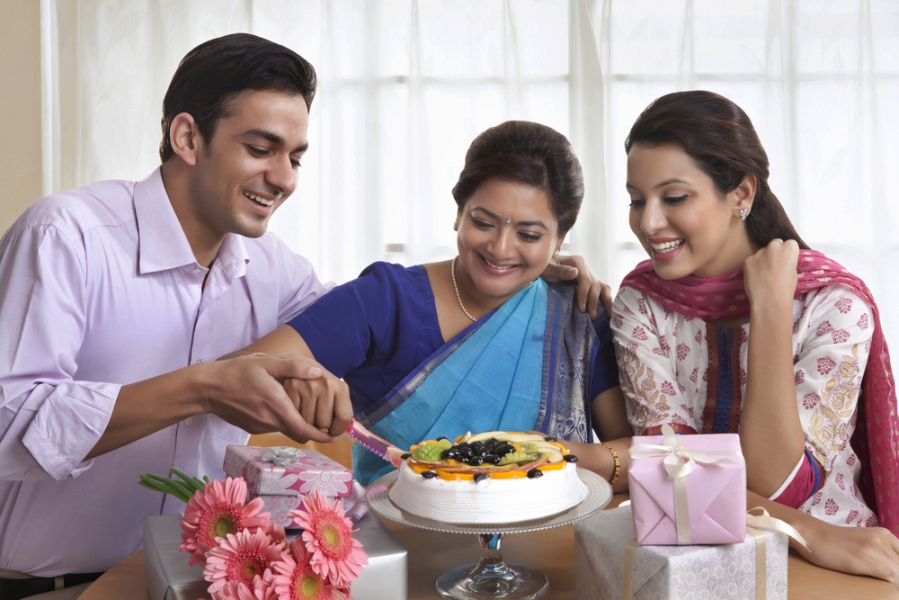 She's been your pillar of support through thick and thin, standing as a wall to shield you, nurture you as an individual and of course treats you to mouthwatering delicacies each day. Yes, we are talking about all the mothers in the world, who give us endless love. With Mother's day around the corner, let's throw in a memorable surprise for them, instead of the clichéd flowers and gifts, here's a way to treat them to a home cooked three course meal (Don't worry, with Maharaja Whiteline, we promise to make it an easy & drool worthy).
Go ahead and try these delicious recipes and impress your mom!
STARTER: Cheesy Veg Tarts
Ingredients
500 gms block/ 1 packet puff pastry
8-10 cherry tomatoes
1 red and 1 yellow bell pepper
15-20 olives
1/2 sliced zucchini
5 tbsp pesto sauce or any pasta sauce
2-3 tsps olive oil, fresh basil leaves
200 gms mozzarella cheese, flour to dust
Recipe
Roll the pastry sheets into 2 -3 inch squares using a rolling pin. Spread 1tsp sauce on each of the squares. Mix the chopped tomatoes, peppers, olives and zucchini in bowl and add some olive oil to it. Add a spoonful of veggie mixture on each square. Cover it with grated cheese and sprinkle some basil leaves on top. Pre-heat the oven to 220 degrees and place the squares on the greased tray. Let these bake for 8-10 minutes at 175 degrees or until crispy and golden brown. Serve with ketchup or any dip of your choice.
Delight your loved ones with baked perfection using Maharaja Whiteline Kitchen Appliances.
MAIN COURSE: Mushroom and Thyme Pasta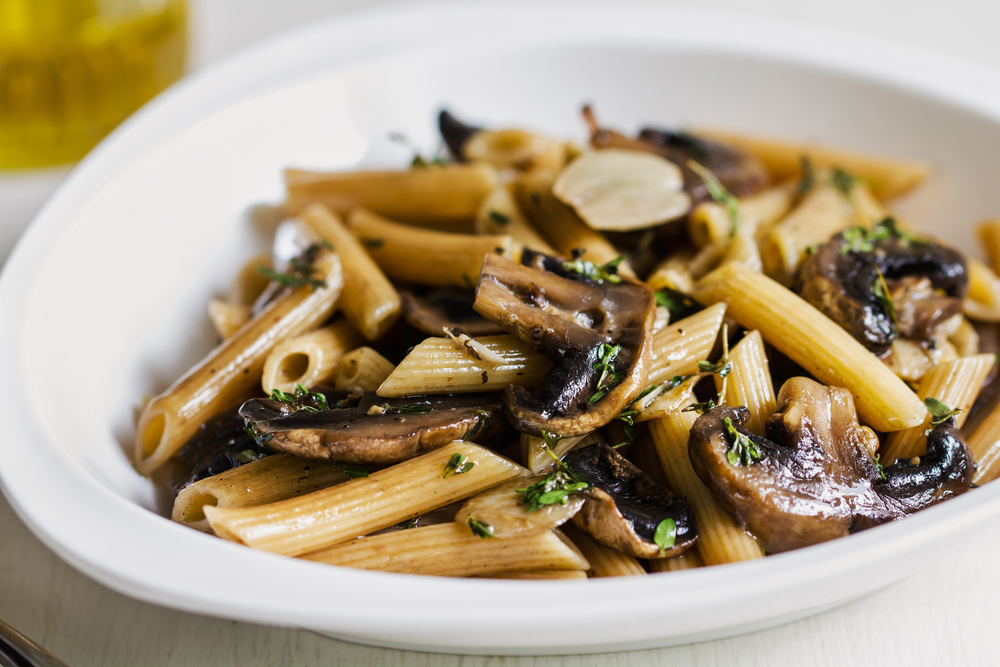 Ingredients
500 gms spiral pasta
250 gm porcini or button mushrooms
½ cup dry white wine(optional)
100 gm chopped onions
few sprigs of thyme
300 gms grated parmesan
4-5 tsp butter, salt and pepper to taste
Recipe
Boil the pasta in water and add 1 tsp of salt to it. Strain and keep the pasta water aside. In a sauce pan, heat the butter and sauté onions in it until golden brown. Add salt, pepper and white wine to the pan and stir in until it reduces. To this mixture, add the mushrooms and sauté for about 5-8 minutes. Gradually add the pasta and about a cup of leftover pasta water. Toss well and sprinkle the thyme leaves on top. Serve hot.
Resort to easy chopping and grinding and save time when you use Smart Chef food processors from Maharaja Whiteline.
DESSERT: Chocolate Chip Pudding
Ingredients
6 eggs
1 loaf brioche bread
3 cups milk, ½ tsp salt
½ cup sugar, 200 gms chocolate
100 gms chocolate chips
butter to brush
100 gms whipped cream
½ tsp vanilla essence
Recipe
Combine milk, sugar, salt, chocolate and vanilla essence and heat it using the double boiler technique. Take it off heat and let it cool for 15-20 minutes. Gradually add one egg each into the mixture and keep whisking until it resembles a thick batter. Grease a baking dish and organize the bread slices in it. Pour the chocolate mixture over the bread and sprinkle chocolate chips evenly.
Bake the mixture at 150 degree Celsius for 25-30 minutes or until the top turns golden. Let it cool and serve along with whipped cream.