Building Healthier Relationships by providing Healthy Heating
By Maharaja Whiteline on 4 December, 2021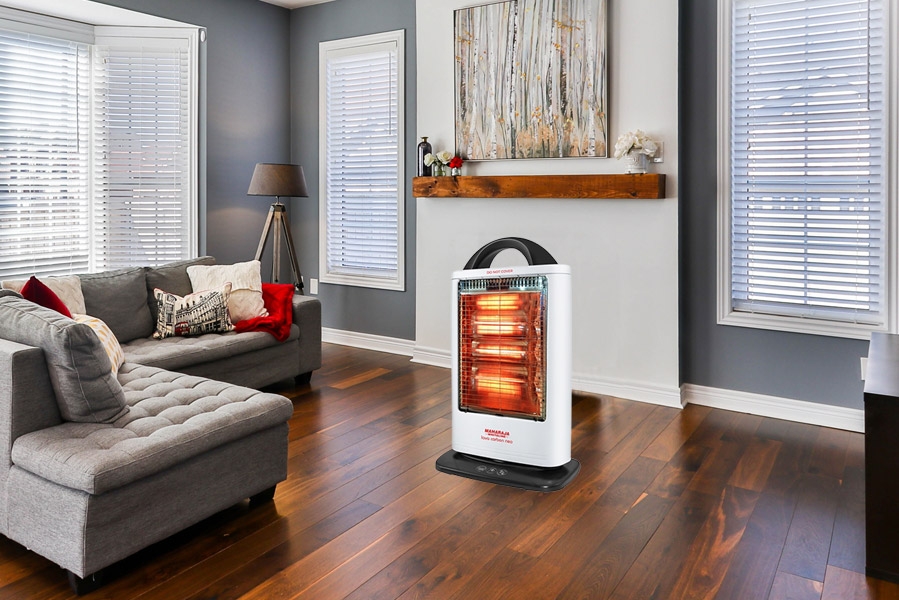 We love our winters but who doesn't feel the chill when the mercury plummets to near freezing range. We sure do have our woollen & quilts but it's the room heaters which comfort us when the harsh cold becomes unbearable. We, at Maharaja Whiteline have been pioneers in room heating and over the years have been known for our innovation and high-performance room heaters. These high-performance room heaters are built using the latest low glare technology for giving you a user-friendly experience. The highly advanced carbon rod technology supports proficient room heating in minimum time. The 180-degree rotation feature provides for uniform heating, to every corner of the room. You can even buy a room heater online according to your requirements.
Most of you suffer from the dilemma when it comes to choosing a reliable and efficient room heater. With several room heaters available in the market, it's extremely impossible to come across a reliable one. But you got all covered with our highly innovative and intelligently built room heaters.
Why are Maharaja room heaters the best over other brand heaters?
Let's find out what makes our room heaters the best over other room heaters:
Healthy Heating technology

Unlike the conventional convection room heater which causes excessive combustion in the surroundings, our heaters operate on the latest carbon rod technology, promising a healthy environment for users. The convection heaters can leave users feeling suffocated or breathless for hours, which is extremely hazardous for their health. Our carbon rod technology furnished room heaters does not result in any combustion, thereby ensuring healthy surroundings.

User-friendly

Maharaja's Lava Carbon Neo room heater is furnished with a tip-over safety switch and superior built shockproof plastic body for enhanced user safety. The tip-over safety switch enables room heaters to function only when it is conveniently placed on a flat surface area, thereby reducing the chance of accidents. The shockproof body further acts as an extra safety shield for a user-friendly experience. The heaters are easily accessible. This makes our room heaters rank as best when it comes to user-friendly features.

Advanced Low glare technology

Equipped with a new-fangled low glare feature, our room heaters ensure user convenience, as they do not emit any harmful radiation, even when they operate at their maximum potential. Hence, the low glare technology lets users sit at a convenient distance from them. The low glare technology makes them one of the best picks this winter season over other brand heaters.

180-degree rotation

Unlike other room heaters, our room heaters come with a special feature which is 180-degree rotation for providing uniform heating even in large spaces. This feature provides effective heating even to those who are sitting quite a distance away from it. Hence, this further maximizes user comfort.

Multi Heat Settings

The Multiple heat setting is yet another expeditious feature of our electric heater. You get the flexibility of choosing a convenient temperature for their rooms and spaces. You can choose to operate the heater at different wattage as per the model you have and as per your convenience. This feature also helps you to save a bit on electricity bills.
Specification table