WHAT TO EAT WHILE WATCHING CRICKET!
By Maharaja Whiteline on 25 September, 2018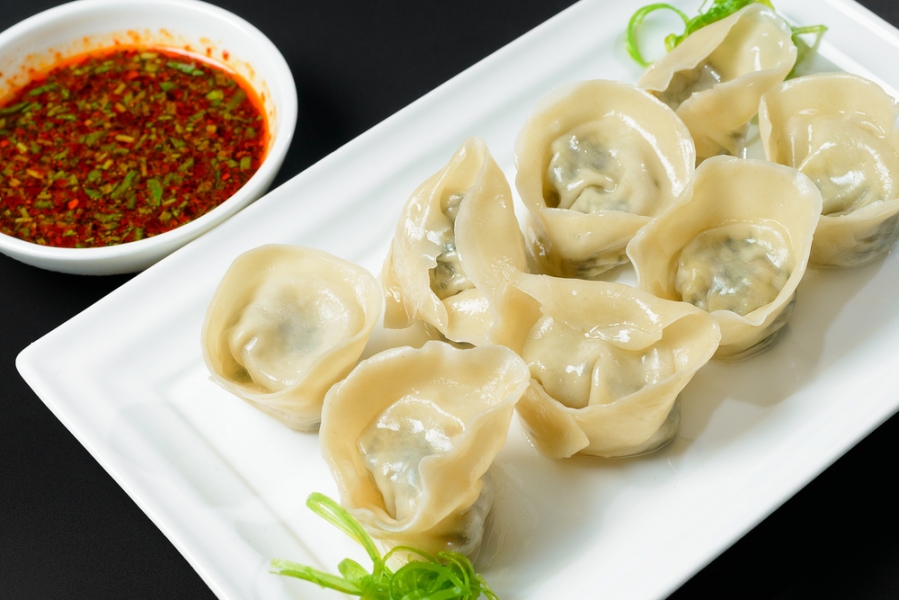 Cricket is in the air! It is all around as the season of big matches are on. For Indians, the appetite for cricket never goes off. Those nail-biting shots, jaw-dropping catches and edge-of-the-seat finishes actually enhances your real appetite and compels you to grab some quick and filling snacks. And it surprisingly works when you have delicious food right at your side that you can enjoy without missing even a single glimpse of the game.
Here are a few mouth-watering snacks which you can enjoy while watching your favourite matches.
Neer Dosa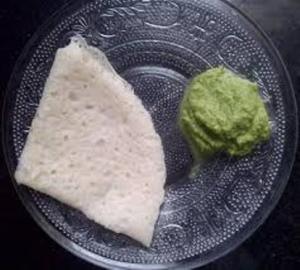 Neer dosa, a Karnataka snack fare, literally means 'water crepe' since the batter is of flowing watery consistency.
Soak 1 cup rice in enough water for 4 to 5 hours or overnight and add them in a Maharaja Whiteline Wet Grinder jar with enough water for grinding the rice. Grind to a smooth batter and then take it in another bowl or pan. Add more water to get a thin flowing watery consistency almost like that of milk. In a non-stick pan, drizzle a half teaspoon of oil then pour the batter moving outwards to inside. Neer dosa is never flipped. Just the base has to be cooked well. When the dosa is cooked, it separates from the pan.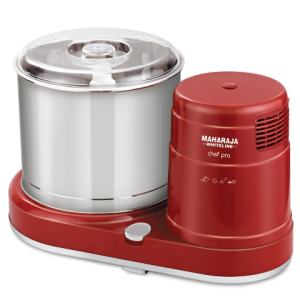 Falafel Sandwich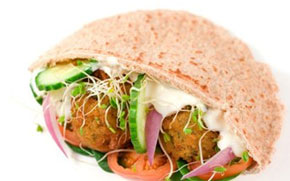 Falafel is a healthy, traditional and very popular Middle Eastern street food. Though it is a snack but is as filling as a main dish.
Soak the chickpeas in 4 cups of water overnight. Then boil it in Maharaja Multi Cooker for 10 minutes. Chickpeas should be just tender not very soft. Combine chickpeas, 2 tablespoon parsley, green chili, cumin seeds, salt and 2 spoon of whole purpose flour, grind using Maharaja Whiteline Food Processor, mixture should be grainy and add water to make it dough. Heat oil in a frying pan on medium high heat. Slowly drop the falafel patties in the oil and fry until they are brown in color both sides. Keep the patties aside. Take pita bread and heat over the pan on medium heat both sides lightly. Slice the pita bread from center in half take one part and fill the pita pocket with chopped lettuce, tomatoes and cucumber and then add patties with ketchup or green chutney.
Corn Pakoda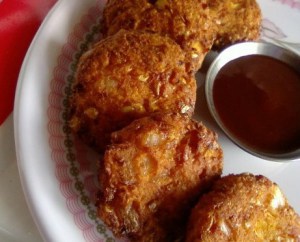 This one is a quick and yummy snack with corn, these pakodas are crisp and crunchy goes with coffee or tea
Heat enough oil for deep frying in a heavy bottomed vessel. In a bowl, add the coarsely ground corn, finely minced onions, green chilies, ginger, fresh coriander leaves and salt and mix well. Sprinkle besan, rice flour and corn flour over this mixture and mix well. Make small round balls out of the mixture. Slowly place a few corn balls (pakoda) into the hot oil and cook on medium flame. Fry them till they reach a golden shade. Serve them warm with ketchup and tea.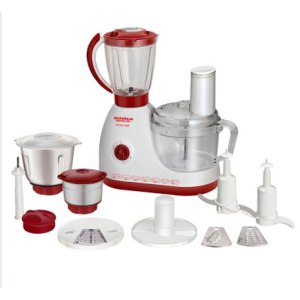 Mixed Berry Shake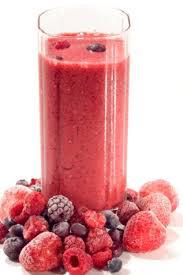 Is the summer heat leaving you parched? Chill out with Mixed Berry cool thirst-quenchers.
Cool, creamy shakes and smoothies make the perfect summertime dessert. Take a few fresh and frozen juicy berries like strawberry, cranberry and raspberry. Put ice cream of your flavor, go with vanilla or butterscotch. Add everything in a mixer grinder with 500 ml of whole milk for a rich treat and a few ice cubes. Blend it and serve it chill that's sure to beat the heat.
Orange Dumplings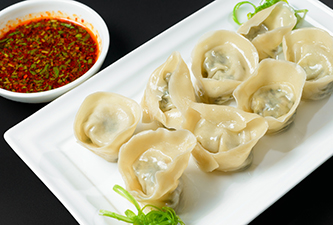 There's something heavenly about biting into a perfect dumpling—the softness of dough, the burst of steam, that first hit of tangy flavourful.
In a bowl mix the cheese with the egg, add ½ of flour and mix it with a spoon to form it into a ball, add orange zest and then more flour little by little as needed. The dough will be very sticky, but not wet. With your palms, gently roll it into two long strands about ½ inch thick. Take a knife, slice each strand on diagonal into about half inch wide dumplings. Transfer all of them to the Maharaja Whiteline Multi Cooker and steam until all float to the surface, about 7-10 minutes. Then fry it with little butter and serve.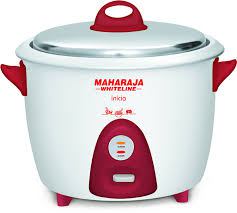 Try one of the above and double up the fan when you sit down for the game this evening. Let us know how your fun experience in the comments below or on www.facebook.com/maharajawhitelineindia. You can also tweet us @ Mwhiteline and share with us your ideas to make the matches more fun. Happy watching!