UNLOCK A WORLD OF DELICACIES WITH EASYLOCK KING
By Maharaja Whiteline on 21 September, 2018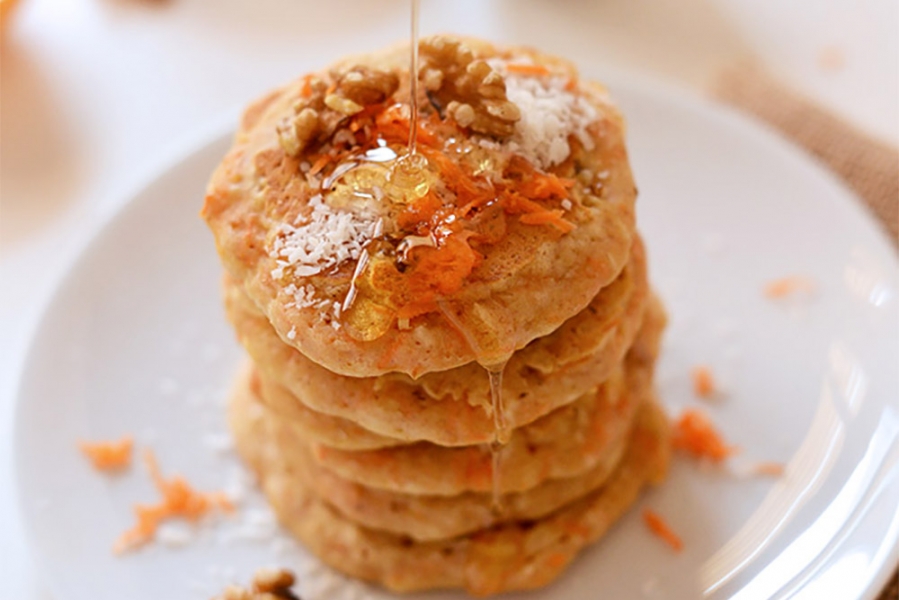 It is well acknowledged a fact that cooking is an art, however the creativity of this art can be enhanced with some smart use of technology to simplify the process and elevate the quality of the food produced. Many a times we end up spending more time in preparing for a recipe rather than the actual method. Mixing two liquids together or grinding dry ingredients can be a cumbersome task if done without any aid. However with smart devices such as the Easylock King mixer grinder, the process gets easier and less time consuming.
Easylock King's powerful motor enables mixing and grinding quickly and its easy lock technology ensures safety of use. A stylish and efficacious product, it has a blending jar that comes with a fruit filter so you can juice up vegetables and fruits in the best way possible.
Here are a few quick recipes that you can try at home using this smart product and have everyone licking their fingers thereafter.
CARROT COCONUT PANCAKES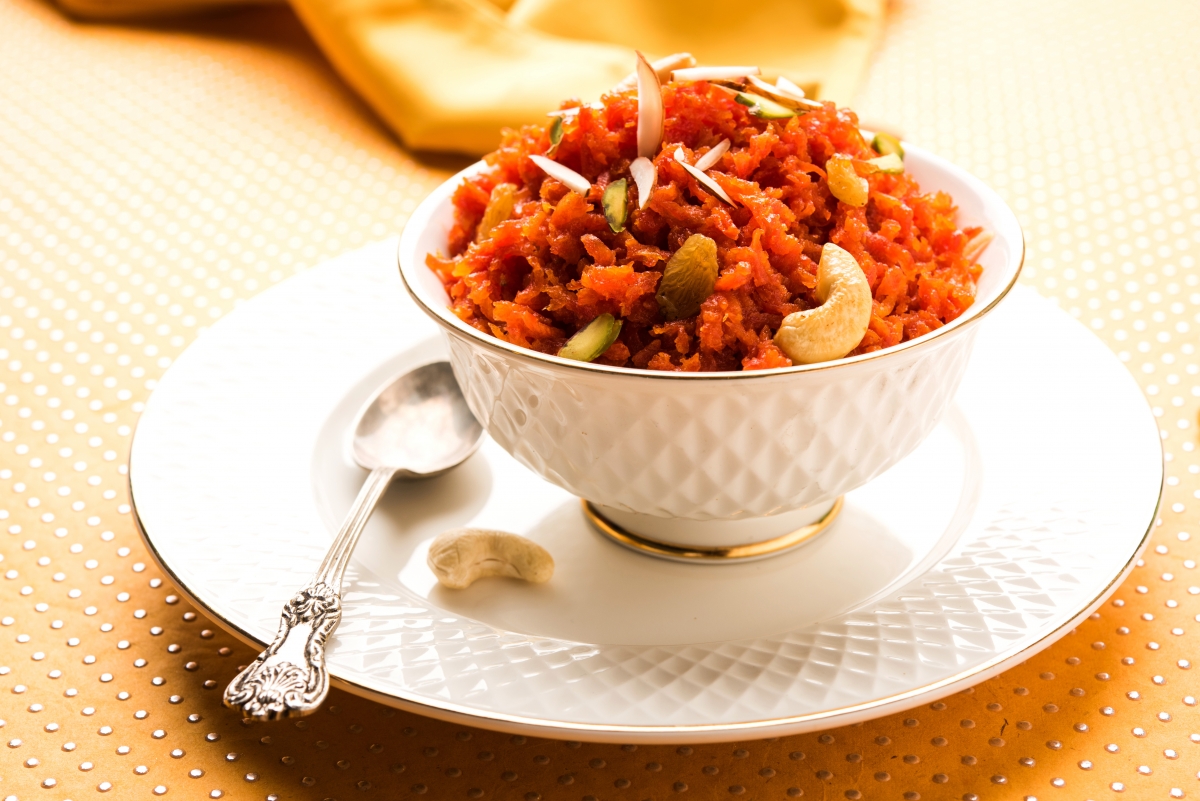 Ingredients
1 cup whole wheat flour
2 Tbsp sugar
1/4 cup coconut diced i
5 tsp baking powder
A pinch of salt
1 cup milks
1 heaping Tbsp butter, melted s
1/2 cup finely grated carrot
1 tsp pure vanilla extract
2 Tbsp crushed walnuts for topping (optional)
Recipe
Grind the dry coconut pieces into coarse powder using the Joy Turbo Mixer Grinder
In a bowl, add flour, sugar, baking powder, sea salt, and 2 Tbsp powdered coconut and whisk to combine.
Pour milk into a large liquid measuring cup. To this, add melted butter, vanilla, and whisk to combine. Fold the two mixtures together using a spatula.
Stir in carrots and let the batter rest for 5 minutes while preheating skillet to medium heat.
Once the skillet is hot, grease the surface with butter and spoon on 1/4 cup measurements of batter; Sprinkle crushed walnuts on the side and flip when bubbles appear.
Cook for another couple minutes on the other side. Serve with butter, honey and warm maple syrup.
MOONG DAL OR PESARATTU DOSA RECIPE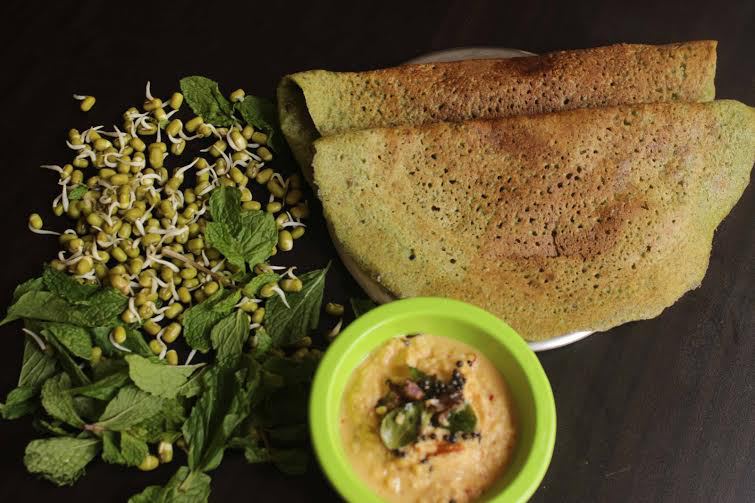 Ingredients (measuring cup used, 1 cup = 250 ml)
Dosa batter:
2 cups green moong beans
1/2 green chilly, chopped
½ inch piece ginger, chopped
a pinch of asafoetida/hing
¼ tbsp rice flour
¼ cup chopped coriander/cilantro leaves (optional) salt to taste
Dosa batter:
1 finely chopped onion,
1 green chili, chopped
a few sprigs of chopped coriander
oil or ghee for frying the dosa
Recipe
Rinse the moong beans and soak them overnight.
Mix the drained moong dal with the rest of the batter ingredients.
Heat a gridle and smear some oil/ghee on it
Using a ladle, pour the dosa batter on the gridle and give it a round shape using the same ladle
Pour some oil on the sides and in the center of the dosa.
Sprinkle the onions, green chilies and coriander leaves on top of the dosa and press so it sticks.
Flip the dosa and cook both sides until crisp and brown
Serve the Moong Dal Dosa with Coconut Chutney
STRAWBERRY PINEAPPLE BANANA LAVA FLOW SMOOTHIE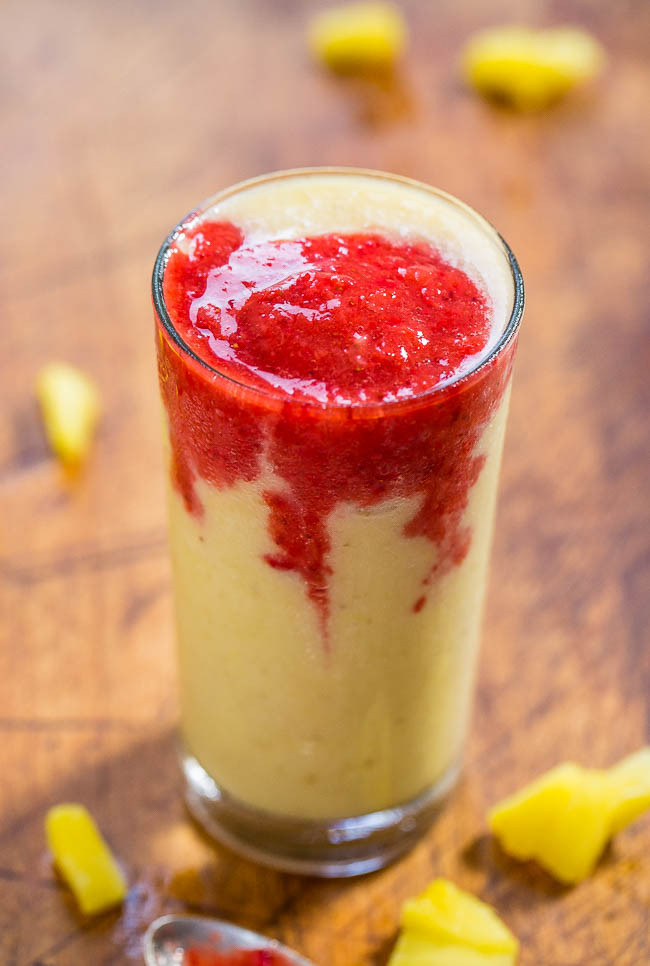 Ingredients
1 large ripe frozen banana (peeled,cut into chunks and frozen )
1 cup frozen pineapple
3/4 cup Cashewmilk or 1/2 cup condensed milk
1 cup semi-frozen strawberries
Sugar to taste
Recipe
In the blender jar, mix banana, pineapple and milk and blend on high power until smooth. Slowly add more milk if necessary to get blender moving or until it becomes smooth. Pour into glasses and set aside.
Rinse the blender and add the strawberries. Add sugar to taste and blend until it with hand blender
Top the banana-pineapple portion with the strawberries and serve immediately. The strawberries will seep down over time into the banana portion to create the visual lava effect, but use a straw to encourage it if desired.