SWANK UP YOUR KITCHEN WITH A SASSY KITCHEN ISLAND
By Maharaja Whiteline on 21 September, 2018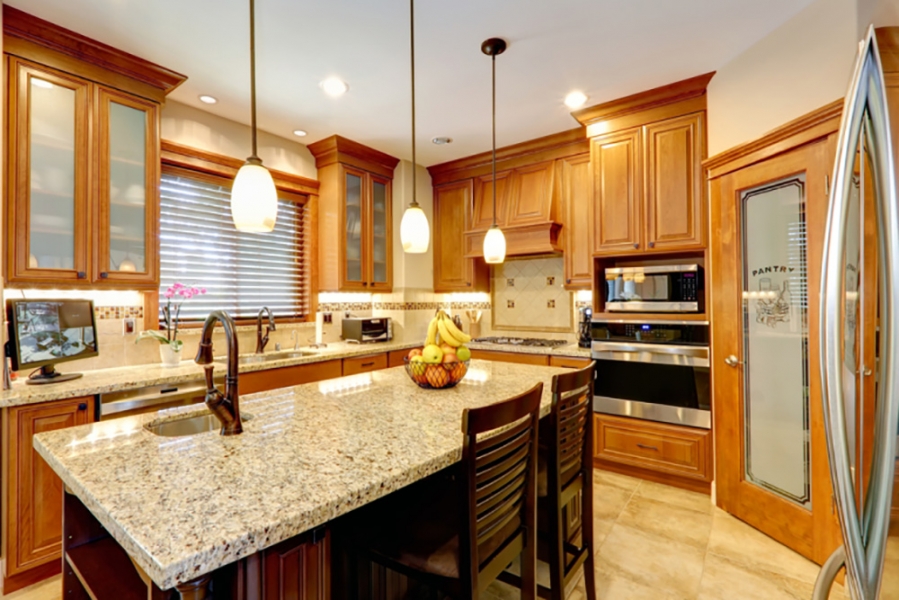 Gone are the days, when kitchen areas were a bare necessity corner serving the mere purpose of food preparation. With the perversion of a cosmopolitan culture inside our houses, kitchens too have revamped and are now dressed to impress.
From fancy modular kitchens with LED lights to perky wall papers adding a touch of oomph and fun, there is an array of add ons to choose from. The latest fad in the kitchen interiors is the suave Kitchen Island that serves as a minimalistic and ergonomic way to up the style quotient of your kitchen besides optimizing the space. Keeping abreast with this raging trend, appliance manufacturers are also designing and styling products to suit the kitchen island spaces, adding versatility to the choices. Right after this, when you browse through millions of Kitchen island options, do not get swamped by the varieties as we offer you a few smart tidbits to adhere to and consider while selecting an island for your kitchen.
Space Settling
Before investing in a kitchen island it is imperative to gauge things like vacant space in the kitchen area, the placement of the shelves and the free space needed for movement around the kitchen. This shall help you determine the right size of the island as well as the best space to fit it in.
To Move or Not To Move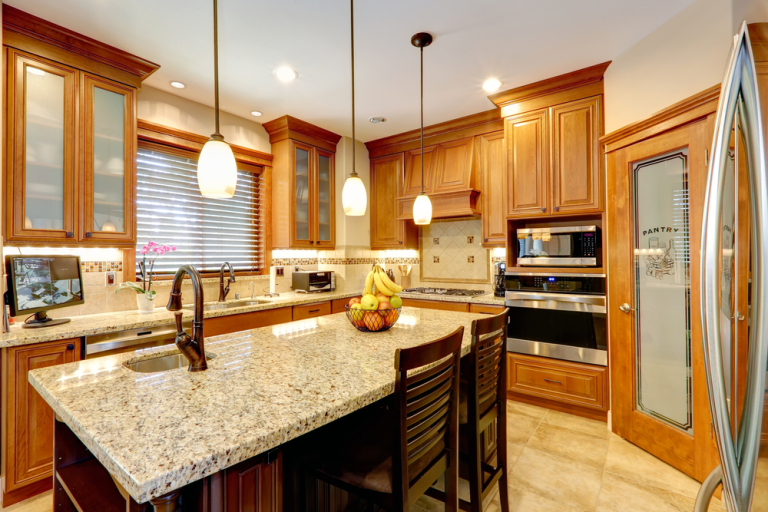 Only you have the best solution to the debate of a moveable or fixed kitchen island. Consider the pros of a fixed island (seating around it, placing the sink/cook top etc) vs. that of a moving island (easy to shift to create any extra space, portable hence ease of use) as well as the cons and you shall have the answer to your question. Several appliances and kitchen equipment manufacturers are considering this fact and have launched a range of products that are best suited for placing on your Kitchen Island. You can check some great kitchen appliances and home comfort appliances.
Material Wise
There are innumerous materials used to construct a kitchen island, some are sturdy whereas some are swanky. The choice of material will be critical, and has to be made keeping in mind the placement, the usage and the style preferences. For e.g., if it's going to be the focal point of your kitchen with seating around it, it's best to have a stylish granite wooden structure or even a tiled design, whereas, if it's more utility based, a granite top or a marble island is the best choice. Place a few contemporarily designed appliances such as a gas cooktop or a breakfast appliances to add a touch of elegance and ergonomics to your Kitchen.
Seating vs. Storage
If your kitchen needs extra space to store, a kitchen island with shelves and cupboards should be your choice, whereas, if its only an aesthetic add on to the area with seating options like a breakfast table, you can settle for a mean design with more fancy styles such as the L shape or the T shaped islands.
Budget Talk
Finding the right island that suits your needs is great, but it's further better when the island has a steal price too. Look for options online, visit stores and you can even get a customized island built to perfection in case you want to stay in a limited budget. Do not haste a pick, rather be a judicious kitchen queen and indulge with patience.