RECIPES YOU CAN MAKE USING "LEFTOVERS"
By Maharaja Whiteline on 19 September, 2018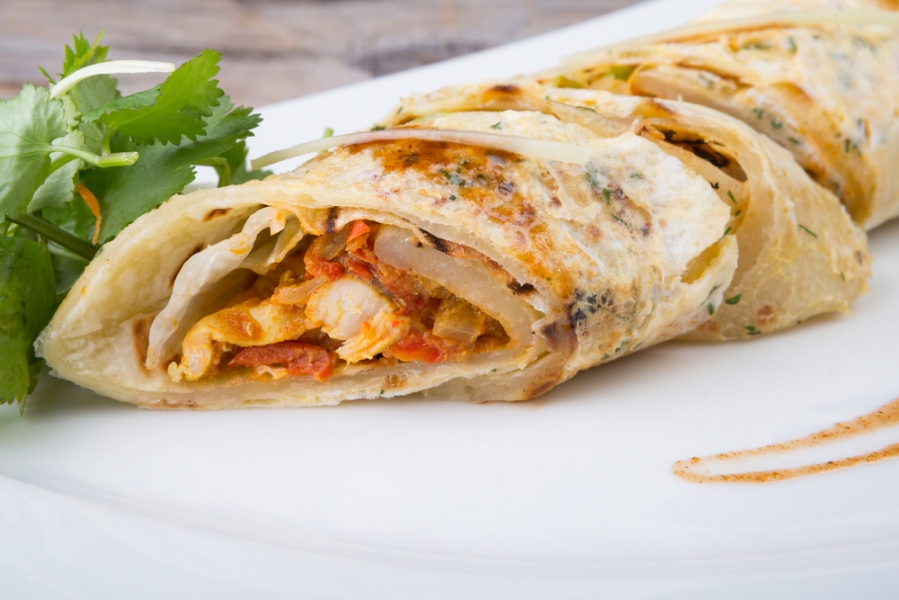 Don't throw away your leftover meals! Now you can make some very delicious new dishes from the last night's dinner and let your family experience the magic of your hands. Remember that the key to tastier food is the best recipes. So, here are some amazing ideas to make lip-smacking dishes out of your leftover meals.
Recipe with leftover rice – Rice Pudding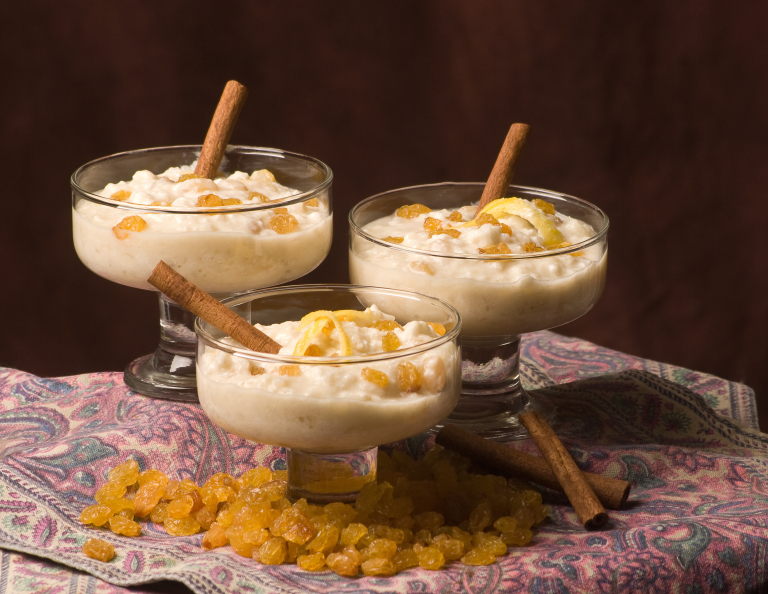 If you're left with sufficient amount of cooked rice in your fridge, you can prepare a delectable rice pudding out of it. A recipe for you:
In a saucepan, combine cooked rice, milk, sugar, raisins &1 teaspoon vanilla extract and mix all together.
Cook it for around 25 minutes over medium flame until most of the liquid is absorbed and gets thickened.
Now, mix in lemon zest and cinnamon.
Once thickened, serve this tasty rice pudding in a bowl and garnish it with dry fruits.
Recipe with leftover Rotis – Masala Roti Roll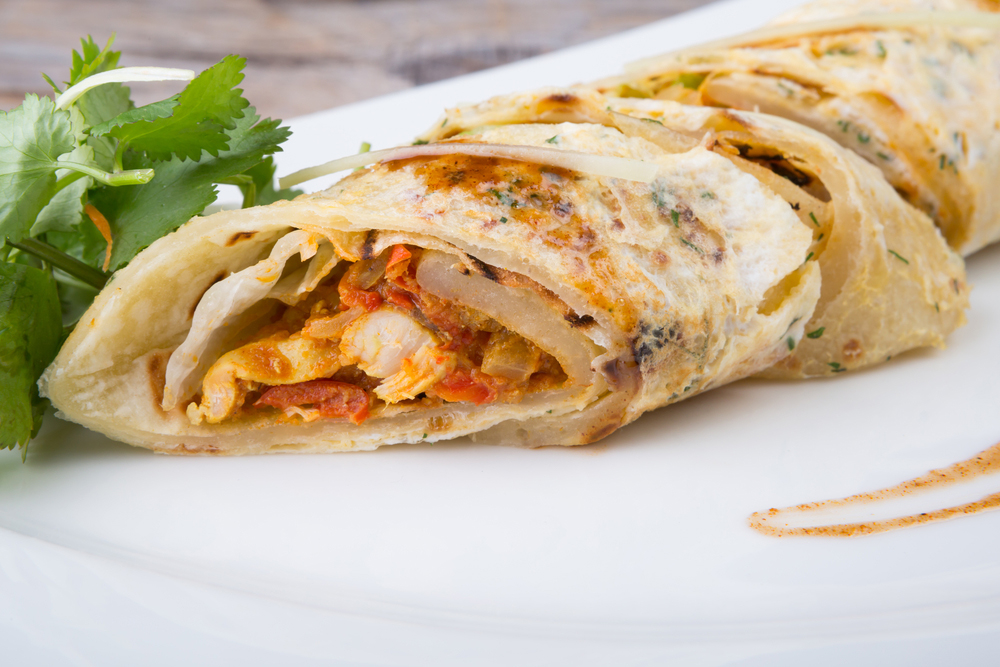 This one is a great recipe that can be prepared out of your leftover Rotis. Masala Roti Roll is all-time favorite of everyone that you can make in no time. Below is a recipe:
To make crispy Masala Roti Roll, first heat the roti in a fry pan.
Now, keep the Roti on a plate and spread ketchup over it.
Spread chopped onion, tomatoes and paneer over the roti.
Then, sprinkle red chilli powder, salt and chat masala as per your taste.
You can also sprinkle drops of lemon juice over it and garnish with coriander leaves. Now, roll over the roti
Your yummy Masala Roti Roll is ready. Enjoy!
Recipe with leftover Idlis – Fried Idli
When you have leftover idlis, your next day morning breakfast could be flavorful and spicy. Fried Idli is an amazing food snack that is 'oh-so-easy-to-make' with leftover idlis. Here's how you can make it by using our amazing Induction Cooktop.
In a bowl, cut the Idlis in cubes and add red chilli powder, turmeric powder, salt & pepper powder. Mix these ingredients all together.
Now, heat oil in a pan, add some mustard seeds, curry leaves and chopped onions.
Once the onions are nicely sauted, add idlis and fry them.
In the end, add Garam Masala to it and serve hot.
4. Recipe with leftover bread – Bread Chaat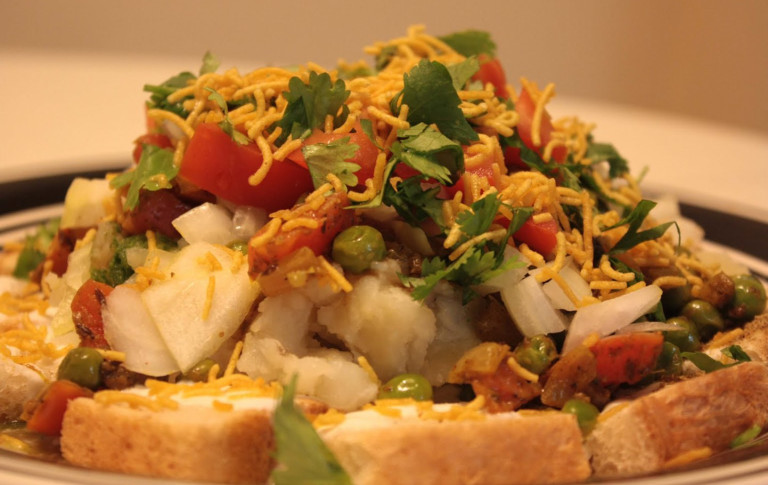 Bread Chaat is one of the perfect recipes to enjoy in your evening snack time. If you've leftover bread slices, you can reuse them by making this delicacy.
In a plate, put small pieces of bread. Add some boiled peas, boiled potato cubes, chopped onions, chopped tomatoes and coriander.
Now, pour tamarind chutney, green chutney and beaten yogurt over it.
Sprinkle chaat masala, salt and red chilli powder to make the chaat spicy.
And, finally top it with Sev or Boondhi and serve it as your perfect evening snack.
5. Recipe with leftover Vadas – Dahi Bhalle
Have you ever tried making Dahi Bhalle from leftover Vadas? If not, try your hand at making tasty and fluffy Dahi Bhalle drizzled with sweetened yoghurt, tangy chutneys and chaat masala. A recipe for you:
In a bowl, take lukewarm water and add salt to it. Now, soak your leftover Vadas in this warm water until they get soft.
Beat the yogurt in another bowl and add salt, sugar and jeera powder to it.
Squeeze the vadas from the water and put them in the yogurt mixture. Let the Vadas soaked in the mixture for a while.
Now, sprinkle meethi chutney, chaat masala and red chilli powder on the top of it.
Serve and share these mouth-watering Dahi Bhalle with your family and friends.
Let us know your opinions in the comments section below. To prepare these dishes, you can find a perfect assortment of Maharaja Whiteline kitchen appliances and home comfort appliances. For further info, you can find us on https://www.facebook.com/MaharajaWhitelineIndiaor tweet at @MWhiteline.