Quick Recipes for Monsoon
By Maharaja Whiteline on 19 September, 2018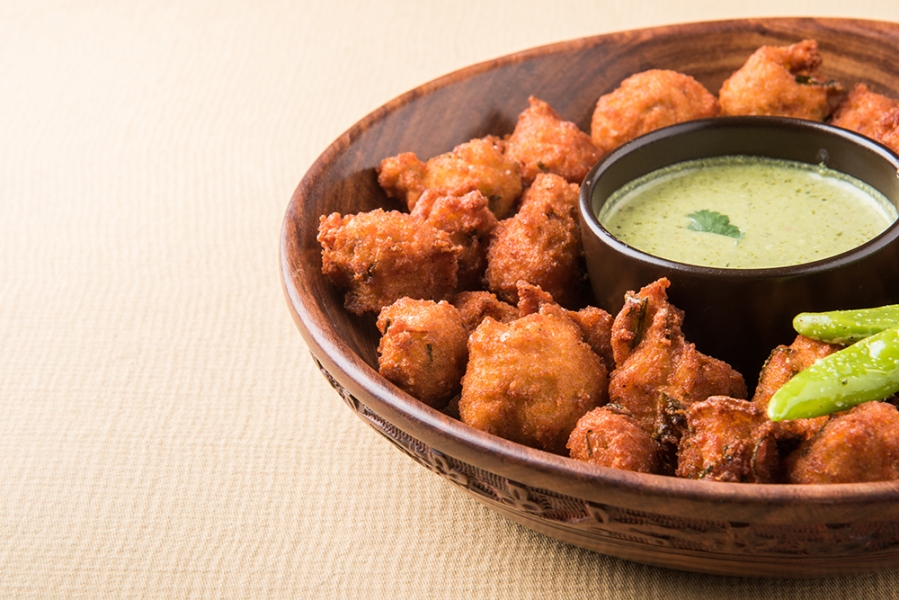 Monsoons are a special time in India, nothing short of a festival. The first raindrops of monsoons mean a much needed respite from summers. The monsoon season opens up an opportunity of a plethora of accompaniments that can be cooked in your kitchen and had, essentially with a hot cup of tea.
Here are a few easy, quick and healthy recipes to savor while the rain gods are being generous. These flavorful recipes will warm your soul and make your taste buds rejoice.
Dal Vadas ( Gujrati version )
While pakoras and fried fritters are common across India and every household has a staple recipe. This recipe from Gujrat makes for a nutritious and filling snack, the prep can be done in bulk and then all it takes is a matter of minutes from frying pan to plate.
You will need :-
1 cup split yellow moong daal
1 cup split green moong daal
Salt to taste
10-12 fresh green chilies
2" fresh ginger
6-8 cloves garlic
Pinch of baking soda
Oil for deep fry
Recipe
Clean, wash and soak both daals together for 6-7 hours or overnight.
o In the morning once again wash daals in clean water and throw away water.
Place both daals in a grinder and grind daal to coarse mixture with chilies, garlic and ginger with very little water. Make sure mixture is not runny.
Now add salt and soda and mix everything.
Heat oil in a frying pan.
Take a spoonful of mixture and drop it in a hot oil, fry vada on a medium to low heat till vadas are light brown.
Vada should be crispy outside and soft inside.
Fry green chilies in oil and sprinkle little salt on them.
Serve hot vada with fried green chilies and chopped onion.
Another delectable recipe can be had as a light dinner on a monsoon evening with or without grilled garlic bread. Use these handy tips and Maharaja Whiteline Kitchen Appliances to add art to your plates. These are sure to liven-up the food presentation at your next party.
Spicy Sweet corn soup
Recipe
Prepare the corn by cutting the kernels from the cob. You should have approximately 3 cups of corn kernels from 4 cobs of corn. Save the corn cobs and set aside.
The cobs will add additional corn flavor to the soup. In a medium-sized saucepan over medium-high heat, add the olive oil, then the onions.
Sauté for 3 to 4 minutes until they are translucent, stirring occasionally. Add the garlic and chipotle chili powder and sauté for 1 more minute.
Add the corn kernels and sauté for another 3 minutes, stirring constantly. Add the salt, black pepper, and chicken stock and bring to a boil. (If you have cut your corn fresh from the cob, place the reserved cobs into the saucepan at this time).
Once the mixture has boiled, reduce the heat and simmer for 30 minutes. Stir occasionally to prevent the corn kernels from burning or sticking to the bottom of the pan. While the corn soup is simmering, roast the red bell pepper.
Char the skin of the pepper until it is black over an open flame or on a grill. When the skin is blistered and blackened, remove the pepper .When the pepper is cool enough to handle, peel, seed, and dice it.
Place the diced bell pepper into a blender with 1/2 cup of the heavy cream and blend thoroughly for 1 minute. You can also use Maharaja Whiteline Hand Blenders to form a smooth paste.
Pour through a fine sieve and discard the contents of the sieve. Pour the red bell pepper sauce into a plastic squirt bottle and set aside. Remove the corn soup mixture from the heat, discard the corn cobs and set aside. Place the corn soup mixture in a blender and puree for 3 minutes.
Pour the mixture through a sieve and discard the contents of the sieve. Return the mixture to a saucepan; add the remaining 1 cup of heavy cream, and heat, over medium heat for 15 minutes, stirring occasionally to prevent burning.
Pour into bowls, garnish with some of the red pepper sauce and serve immediately.