Healthy Eating For Summers
By Maharaja Whiteline on 19 September, 2018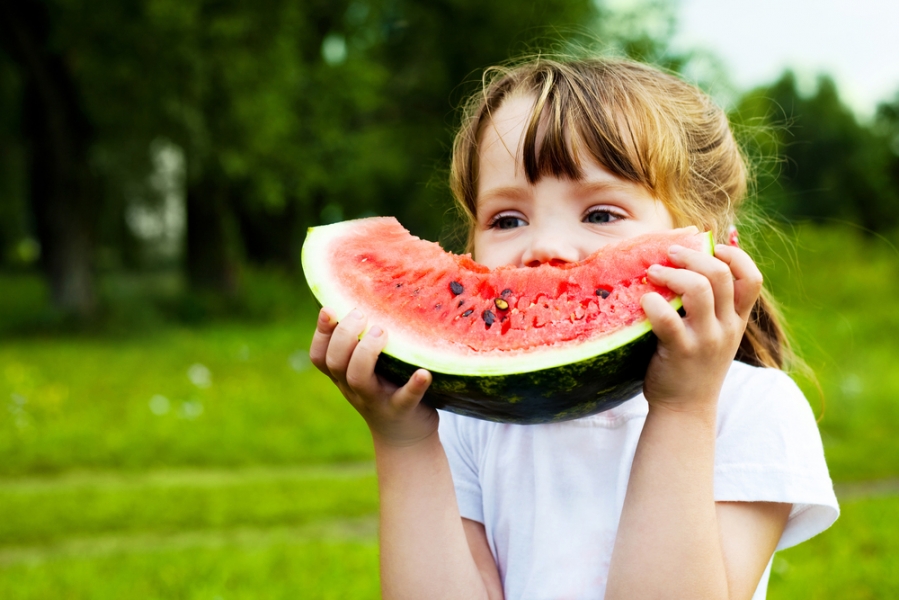 Bringing on some bright and shiny sun, hot blazing noon hours and dull evenings, summer onset is often marked by a lack of appetite due to heat. It is essential to fuel our bodies with liquids and easily digested foods to keep one full and going.
Whether its children or adults, almost everyone needs a good portion of citrus fruits, raw veggies and nutritional liquids to brave the heat during the harsh summertime. To save you the trouble of searching such healthy recipes, we have a list of some quick and delicious summer foods that you can try at home, anytime.
Salads
Veggies in a Jar
Ingredients:
1 chopped tomato
50 gm iceberg lettuce
1 carrot (julienned)
1 chopped cucumber
1 chopped beetroot
½ cup chopped bell peppers
Dressing:
¼ cup balsamic vinegar
2 cloves chopped
2 green onions chopped
2 oranges peeled and halved
2 tsp sugar
¼ cup olive oil
2 tsp lime juice
1/2 tsp salt
1 tsp pepper
Recipe:
Put all the dressing ingredients except oil in a blender.
Blend for 3-5 minutes at slow speed, start adding oil gradually and continue to blend until a smooth puree is formed.
For the Salad: Wash and pour and all the veggies in a mason jar and refrigerate.
Add the dressing while serving and toss.
Blend all salad dressing to perfection with our super smart Turbomix blender
Finger Salad with Hummus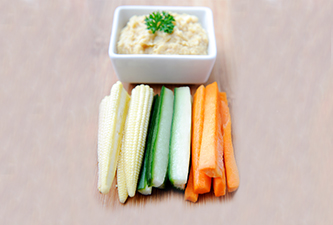 Ingredients:
Sliced vegetable fingers (cucumber, carrots and babycorn )
Hummus: 2 cup boiled chickpeas, ½ cup tahini paste, 1 tsp lemon juice, ¼ cup olive oil, 1 clove garlic, pepper and salt to taste
Recipe:
Blend all the ingredients for hummus using a hand blender (except oil).
Keep adding olive oil, a little at a time until a creamy thick paste is formed.
Serve with sliced veggies.
Summer Mains:
Roasted Tomato Spaghetti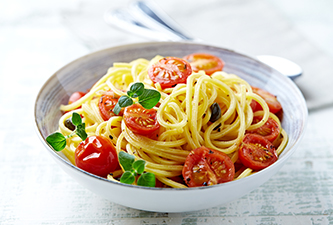 Ingredients:
I packet of Whole Wheat Spaghetti
600 gms cherry tomatoes
2-3 cloves garlic
3 tbsp olive oil
pepper and salt to taste
few sprigs parsley
2 tsp oregano
Recipe:
In a baking tray place the tomatoes, drizzle olive oil on top, sprinkle salt and pepper and bake for 10 minutes at 180 degrees. Keep the tomatoes aside.
Boil the spaghetti in water for 6-7 minutes and add ¼ tsp salt.
Reserve half the water and drain the pasta.
In a cooking pan, heat the olive oil, add parsley leaves and pasta.
Throw in the tomatoes and add pepper, salt and oregano to taste
Pizza Zucchini Boats
Ingredients:
6-7 large zucchini
2 cups marinara sauce
200 gms mozzarella cheese
100 gm chopped mushrooms
1 tsp oregano
Fresh basil leaves chopped
Recipe:
For Marinara Sauce:
Chop 1 kg tomatoes and keep aside.
In a blender, puree the tomatoes, 100gms tomato puree, 2 tsp vinegar, salt, pepper, 3 cloves garlic, 1 tsp oregano and basil.
Heat 2 tsp olive oil in a skillet and add 2 chopped onions.
Once sautéed add the tomato mixture and give a quick boil.
Create delightful smoothies and gravies for soups and main course with the Smart Chef mixer grinder
For Pizza Boats:
Hollow out the zucchini and cut into halves.
Heat oil in a skillet and fry the zucchini for about 6-8 minutes
Remove from heat and stuff the zucchini halves with marinara sauce.
Top with mushrooms and cover them by sprinkling grated mozzarella on top. Sprinkle chopped basil leaves.
In a preheated oven bake the zucchinis for 15 minutes at 180 degrees and serve hot thereafter.