HEALTH WITH A HEARTY MEAL
By Maharaja Whiteline on 21 September, 2018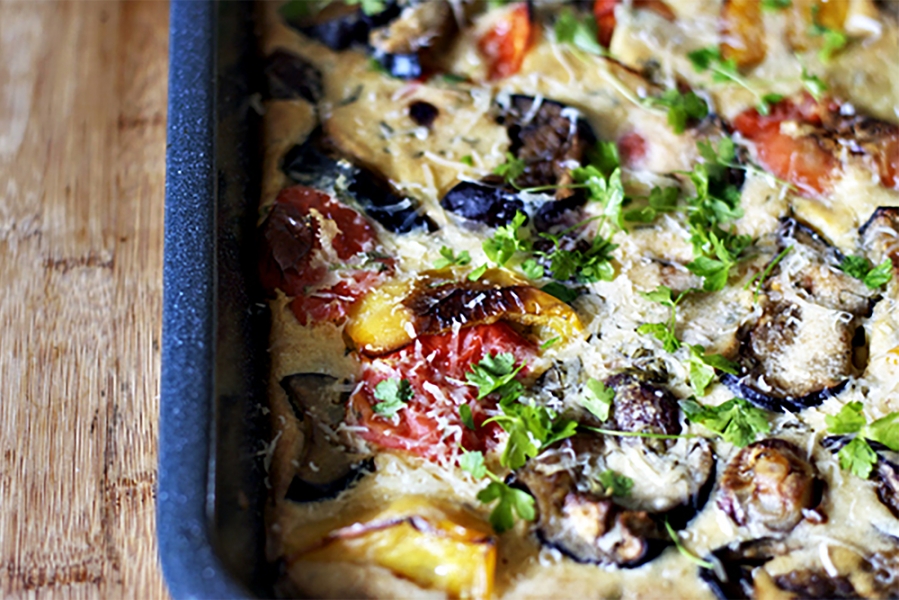 "There is no sincerer love than the love of food' George Bernard Shaw.
Every foodie will relate to GB Shaw, for there is nothing more comforting than a balmy stew at the end of a grueling day or a dollop of chocolate mousse to soothe your senses away. Whatever be your soul feed, we can't undermine the importance of food, more so good food in our lives. Besides being a necessity for survival, the culinary world has reposed it as a luxurious indulgence with an ever involving gourmet reign.
There is a plate for every palette, whether you like sugar or spice. An array of cuisines from across the world mingle together to offer a cosmopolitan buffet of flavors and aromas. Globalization has only fostered our knowledge and availability of different versions of food from everywhere possible. Amidst the growing food fads, there still is a mindset among the health conscious lot that low calorie and healthy food can seldom be delicious, however refuting the myth, here are some scrumptious recipes that promise to soar your food cravings without breaking the calorie oath.
MOONG DAL PANCAKES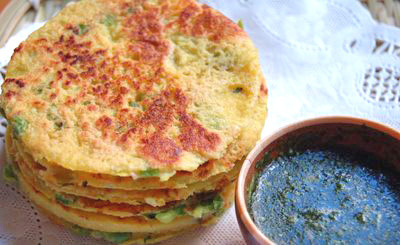 Image Courtesy: Food-forthough.blogspot.com
Ingredients
100 gms Moong Dal
2 tbsp gram flour
2 tbsp curd
1 tsp chopped ginger
2-3 chopped green chilies
Pinch of asafoetdia
½ tsp lemon juice
Salt to taste
Method:
Soak the dal for 2-3 hours, drain and grind with curd and chilies. To the ground paste, add gram flour, lemon juice, asafoetedia and keep aside. Add 1-2 tsp water if the paste is too thick. Heat a girdle. Spread a ladle full of dal mixture on it and let it brown on medium heat. Flip and let the other side cook too. Serve with ketchup or coriander chutney.
Grinding gets better with our Easy Lock Mixer Grinder.
BAKED DELIGHT
Image courtesy: azcookbook.com
Ingredients
2 cups mixed boiled vegetables (broccoli, peas, beans, carrots, zucchini)
1 chopped capsicum (can use bell peppers too)
1 chopped onion
1 cup low fat grated cheese (or 2 cheese slices)
1 cup tomato puree.
Mixed herbs (basil, parsley and oregano)
1tbsp olive oil
Salt to taste
Method:
Heat the oil in a pan. Add chopped onions and some herbs. Once the onions turn light brown, add the boiled veggies and sauté until they turn a little pink. Add capsicum to this and stir. Sauté for 4-5 minutes and add the puree and salt. Turn the heat off and transfer the mixture into a baking dish. Cover with grated cheese or slices and sprinkle the herbs.
Pre heat the oven at 175 degrees and bake the gratin for 25-30 minutes or until the top turns golden brown.
Our range of breakfast appliances serve the best purpose to help you create melt in mouth delicacies.
SPINACH DOSA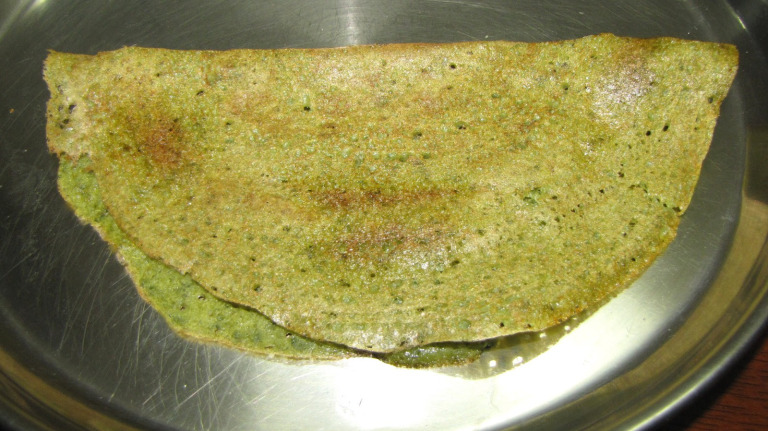 Image courtesy : Grammarsofcooking.blogspot.com
Ingredients
½ cup rice flour
½ cup gram flour
1 cup boiled spinach (palak)
Tsp ginger finely chopped
2 green chilies chopped
2-3 tbsp olive oil
Water as per requirement
Salt and pepper to taste
Method:
Puree the spinach using a wet grinder and keep it aside. In a mixing bowl, add the rice flour, gram flour and green chilies, ginger and salt. Keep adding water to make the batter. Add the pureed spinach to this batter.
Heat a non stick girdle and spray some oil on it. Using a ladle spread some dosa batter. Cook it on medium heat until both sides turn brown. Serve with tomato or coconut chutney.