FAST THE HEALTHY WAY THIS NAVRATRAS
By Maharaja Whiteline on 12 September, 2018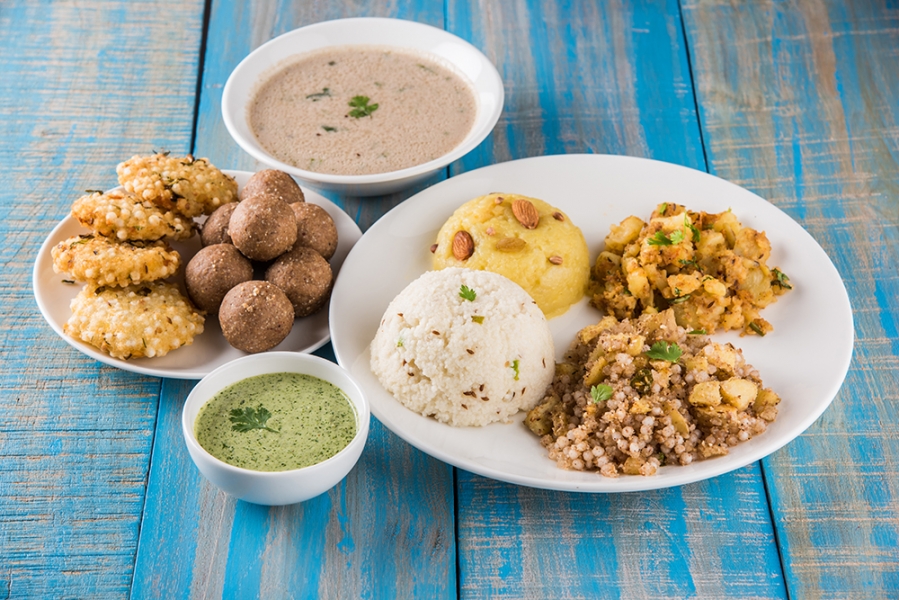 Love munching on those potatoes and puris during Navratras? This time, try out more healthy recipes to keep those calories in check using Maharaja Whiteline Kitchen Appliances and make your fast extra special!
Kuttu Dosa
Say goodbye to those puris and give your fasting a whole new twist with this super-tasty kuttu dosa!
Ingredients
For potato filling:
3 Potatoes, boiled
Ghee
Rock salt
1/2 tsp Red chilli powder
1/2 tsp Ginger, chopped
For the Dosa:
5 Tbsp kuttu flour)
To taste salt
2 Tbsp boiled arbi
1/2 tsp ajwain
1/2 tsp red chilli powder
1 tsp ginger, chopped
1 tsp green chillies, chopped
1/2 tsp green chillies, chopped
Ajwain
Recipe
For filling:
Heat ghee in a pan on a Maharaja Whiteline Gas Cooktop crush the potatoes into it and mix the rest of the ingredients.
Toss the potato mixture around for a few minutes till it becomes light brown
Take it out and keep aside.
Prepare the Dosa:
In a bowl, mash the arbi and mix it with the flour and salt.
Add some water and mix well.
Add the ajwain, red chilli powder, ginger and green chillies and mix again.
Keep adding water and stirring in till the batter turns into a smooth flowing consistency.
Heat a flat pan on, dab a bit of ghee on it, pour a ladle of the batter and spread it.
Cook for a few minutes and spread more ghee around the edges to make it crisp.
Now flip it over and cook the other side.
Now put some filling on top and fold the dosa over it.
Your delicious kuttu dosa is ready to be served with mint and coconut chutney.
Baked Bananas Chips
Get over with those fried potatoes chips. These super thin banana chips can be baked in a jiffy!
Ingredients
3 raw bananas , peeled and thinly sliced
1/4 tablespoon black pepper powder
Rock salt to taste
1 tbsp olive oil
Recipe
Take a bowl, add sliced banana, black pepper powder, rock salt and a bit of olive oil to coat.
Mix everything well and make sure that the banana slices gets coated well.
Preheat the Maharaja Whiteline Marvello 35 OTG Oven otg to 200 degree celsius for about 10 minutes.
Spread coated banana slices over the baking sheet lined with a parchment paper.
Bake for 20-25 minutes or till they become crisp.
Our navratri special baked banana chips are ready. Serve them with a yogurt dip!