8 KITCHEN HACKS TO SAVE TIME AND GET ORGANIZED
By Maharaja Whiteline on 24 September, 2018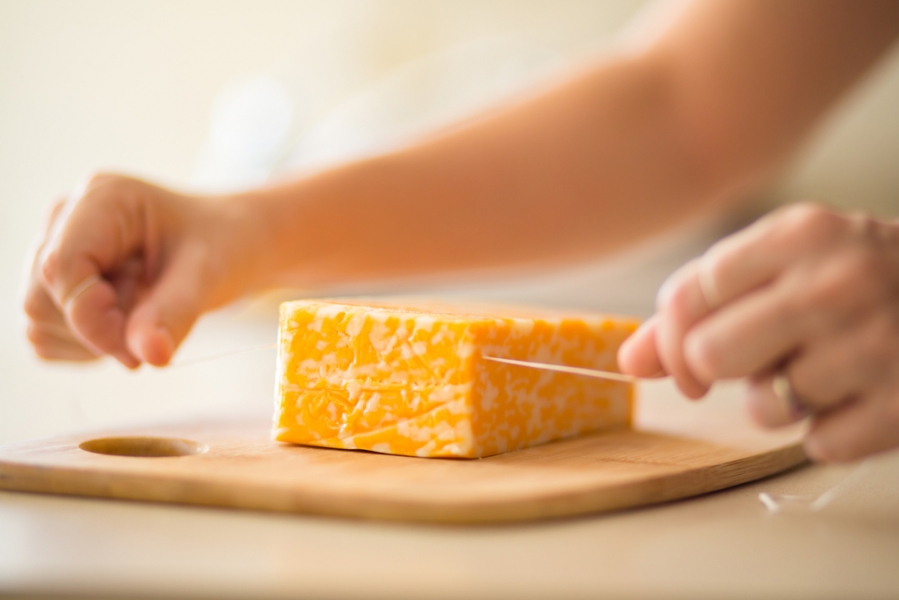 We've got a few quick fixes to food prepping, cooking, baking, etc. right from pitting an orange to softening butter the easy way. Listed below are 8 kitchen hacks that you could use to save time and if you like your things organized, start right away.
Keep potatoes white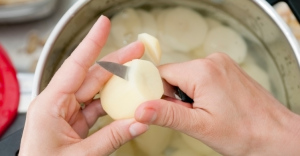 Cover shredded or diced potatoes with cold water before cooking to prevent the spuds from turning that gross grayish/brown caused by the release of a starch that makes them oxidize.
Save tomatoes from rotting quickly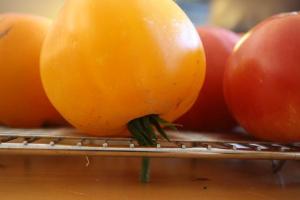 Store tomatoes stem end down to keep them from spoiling as quickly. This prevents air from entering and moisture from exiting the scar where the tomato once attached to the vine. Storing them at room temperature rather than in the fridge also makes them last longer.
Speed up the ripening process
Be a total magician and morph a banana from green to yellow or a peach from crunchy to juicy all with the help of a paper bag. When fruit is tossed into the bag, concentrated ethylene gas helps it ripen faster.
Check if eggs are still edible
Gently place raw eggs in a bowl of cold water to see if they've gone bad. If the egg sinks to the bottom, it's a-OK. If it floats, it has seen better days. Over time, the liquid inside eggs evaporates through the porous shell, leaving a gas bubble inside. The floatier it is, the older it is.
Prevent onions from making you weep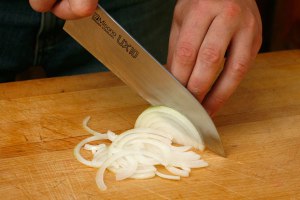 To stop onion-induced tears, freeze the onion before chopping. (Note: This trick only works if you're planning to cook the onions later—otherwise, after the onion thaws out, the raw pieces will be a bit soggy!) Or if you want to look absolutely crazy when your housemate walks in, put a slice of bread in your mouth (partially sticking out) to absorb the irritant gas before it reaches the eyes.
Save fresh herbs for later use.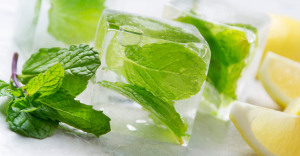 Use an ice-cube tray or muffin tin to freeze fresh chopped herbs in water, olive oil, or stock for later use as a seasoning agent.
De-crust a microwave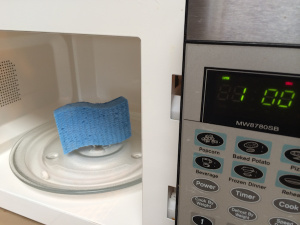 Soak a sponge in water, pop it in the microwave, and let it cruise around the turntable for a minute. This double-whammy hack loosens all the caked stuff inside the microwave (making it easier to wipe away later) plus it helps disinfect the sponge too!
Separate egg yolks from whites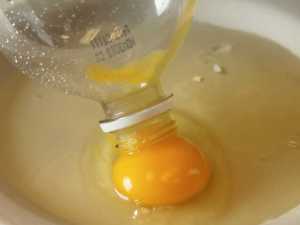 Separate eggs by gently squeezing a plastic water bottle over a cracked egg. When the bottle re-inflates with air, it will scoop the yolk right up. (Disclaimer: This method may take a little practice.)
Did you find these tips useful? Have any more useful tips/hacks to share? Submit them in the comments section below.
Check out our high quality kitchen appliances to make your everyday life quick and easy.