6 RELATIVELY HEALTHY DISHES TO SATISFY MONSOON CRAVINGS
By Maharaja Whiteline on 24 September, 2018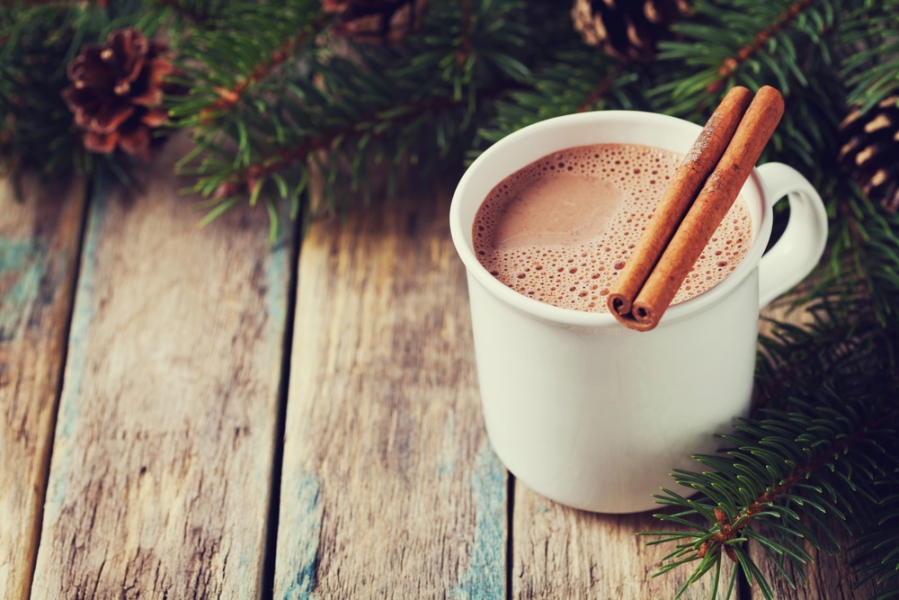 Monsoon time is the time for comfort food cravings and the guilt trip that follows.Pakodas, fries, and cheesy delights are great, but not so much for health. Here is a list of some easy to make, lower guilt monsoon comfort foods that you can try this season:
Chana Chaat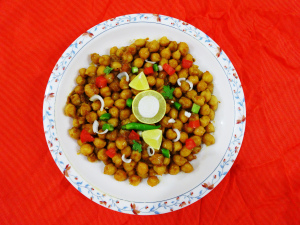 Chana is a very tasty grain and is already a favourite of many. Ditch the streetside cheats and golgappas and use it to make a chaat. Slightly boiled sprouts can also be used in this recipe instead of chana.
Boil chickpeas in water with salt till they get soft
Drain the excess water from the chickpeas and add small diced boiled potato, along with finely chopped onion, tomato, cucumber, green chilies to the chickpeas
Add salt, red chili powder, roasted cumin power, black pepper, dry mango powder, andchaat masala as per taste and mix well
Add some lime juice and/or tamarind chutneyas per taste and mix well
Add a few papdis, chips, or nachos to add a little crunch to every bite
In case you want to add yogurt, skip the lemon juice and adjust the spices accordingly
Make chopping easy with our amazing food processor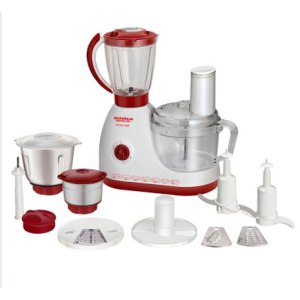 Quinoa BhelPuri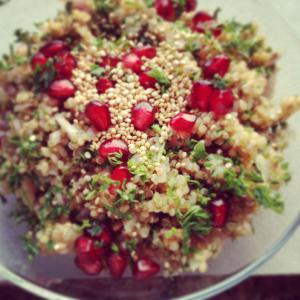 Source:madhulahoty.wordpress.com
Quinoa is very low in cholesterol and sodium, and is a good source of Magnesium. Phosphorus and Manganese. Include this healthy grain in your diet by using it to make bhelpuri, instead of using puffed rice. Quinoa BhelPuri is a very healthy and hygienic alternative to roadside bhelpuri.
Take 1 cup of quinoa and wash thoroughly. Then bring it to boil in 2 cups of water. Simmer for about 15 min. Drain the water and separate the grains with a fork
Mix in2 medium boiled and diced potato, 1 cup chopped seeded tomato, 1/2 cup finely chopped onion, 1/2 cup chopped peeled ripe mango with the quinoa
Add tamarind-date chutney,mint chutney, salt, red chili powder and chaat masala as per taste
Garnish with sev, pomegranate, and freshly chopped cilantro and serve immediately
Use Maharaja Whiteline multi cookerto boil the quinoa.
Stir Fried aloo chaati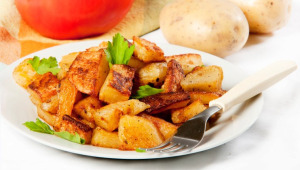 This season, ditch the fried aloo chaat and go for the healthier stir-fried potato chaat. Potato is as healthy as the way it is cooked
Boil 3 medium potatoes and cube them
Heat oil in a pan and stir-fry the potatoes for 2 min
Transfer the potato to a bowl and add finely chopped green chili, salt, chaat masala, red chili and toss
Add tamarind chutney, lemon, and chopped cilantro and toss again and serve immediately
Check out our awesome induction cooktop to make your recipes more interesting.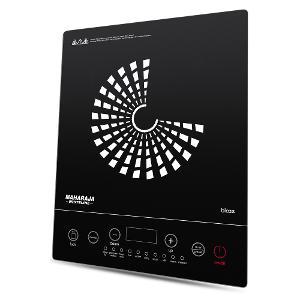 Corn on the Cob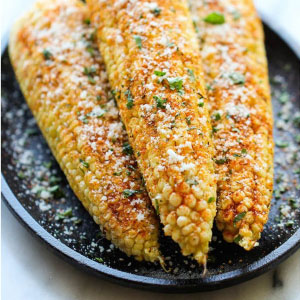 The numerous roadside challiwalas prove how well corn on the cob sells during monsoon. Instead of going for the roadside corn on the cob with masala, lemon, and saunth, try this hygienic and tasty homemade variation.
Grill the corn on the cob on the gas cooktop
Take 1 tbsp of melted butter, mix inone clove of ginger, and a bit of oregano seasoning
Spread the butter mixture on the corn on the cob
Serve hot
Cook your favourite dishes on gas cooktop to have an enjoyable cooking experience.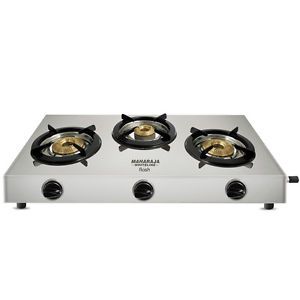 Vegetable Sandwich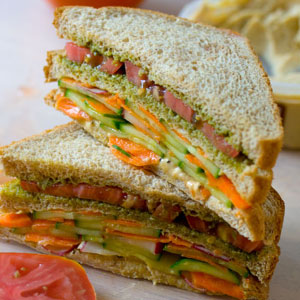 Come rain, the temptation to have something hot and crisp, like a samosa, takes over. One samosa has about 300 Cal and 18 g fat which is not healthy at all. Fight the samosa craving and go for a hot and crisp vegetable sandwich instead.
Mix thinly slice zucchini, quartered red pepper, and some onion slices
Add a very little cheese for taste (optional)
Put the mixture betweentwo slices of bread, place it in a sandwich maker and cook till bread becomes crisp
Serve hot with ketchup
To make this yummy vegetable sandwich, our sandwich maker is just perfect for you.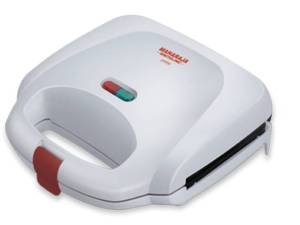 Hot Cocoa Milk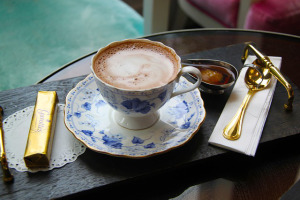 Dark chocolate is very good for health. Consuming about 90 g of dark chocolate everyday significantly lowers blood pressure. It also increases the level of serotonin, which is good for the heart, skin, and reduces anxiety, to name a few benefits. Hot chocolate is a tasty and healthy monsoon drink.
Put 1 cup of milk in an electric kettle
Mix 2 tsp cocoa powder, 1 tsp sugar, and 2 tsp milk until it forms a paste
Add cocoa mixture to the milk in the kettle and whisk until it mixes well
Pour it out before the milk comes to a boil and serve
Simplify this recipe with our great electric kettle
Go ahead, and try out these recipes! Let us know how it went in the comments below or on www.facebook.com/maharajawhitelineindia. You can also tweet us @MWhiteline and share with us your favourite monsoon recipes with us.