5 DIY ART AND CRAFTS TO TRY THIS FESTIVE SEASON
By Maharaja Whiteline on 24 September, 2018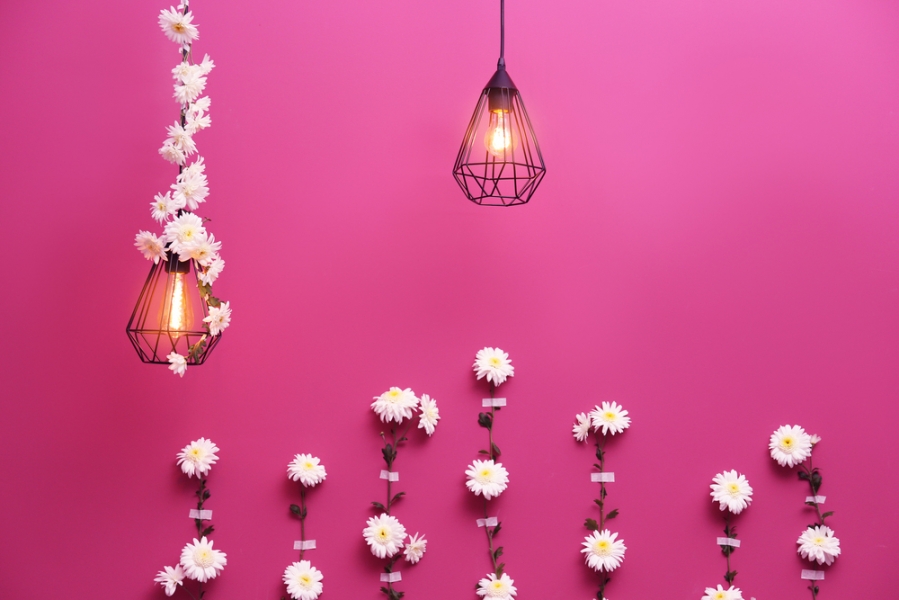 The festivities have begun! With Navratri right now, and Dussehra and Diwali just round the corner, the next few months are going to be fun-filled and eventful. Festival season is the time when everyone wants to put forward their best, be it with looks and dressing, food, home décor or anything else. Standing out and being your traditional best is what this season is all about. All you need is some quick, clever, and easy DIYs that will work for you. Here is how you can get started.
Rangoli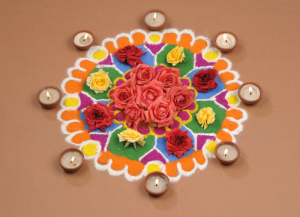 Home cleaning and decoration are traditionally considered very important in welcoming the gods. We have already covered how you can make your house festival ready in How to prepare yourself for the upcoming festive season? We have also talked about How to keep your house fresh and clean all year round? Here's how you can decorate your house.
Rangoli is one of the most traditional ways of decorating your house. Use paints, flowers, dyed grains, powdered colours, etc., to make the designs. You can add glitters and lamps to you rangolis too.
If you are creative, you can make your own designs. You can also take templates off the internet that can help you get started. Use heavier materials like grains, etc., if you are making the rangoli outdoors and go with any materials at all, if you are working indoors. Once you get a hang of it, you will start enjoying it. You can go with designs as easy as circles with lamps in the middle to the more difficult and intricate designs.
Dandiya stick decoration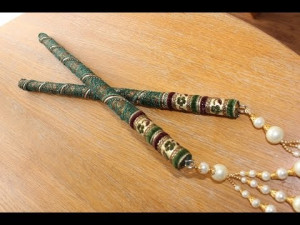 It's dandiya-raas time. Get your old and new dandiya sticks out. If you want to personalize them and add some quirkiness, make your own decorations. Cover them with fabric leftovers, laces, and borders, add little mirrors and beads, and you can own the jazziest pair of dandiya sticks. It is another DIY craft that anyone can follow, the only differential factor being the complexity of the DIY. Make sure whatever design you make, it is the right weight and design to dance with. You can also match the designs with your outfits.
Home-made lamps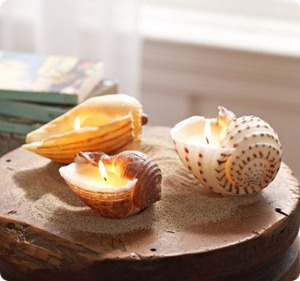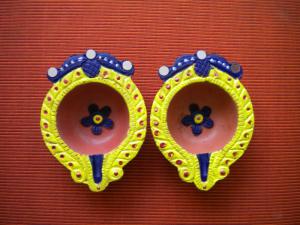 Many of us have the childhood experience of painting earthen lamps, for Diwali, at home. Wasn't it fun? Well, you can do that again! Take out your paints, glue, glitter, mirrors, etc., and get to work. You can also use mason jars to create tea light holders. You can take seashells and make candles inside them. You can be creative with the lamps. The possibilities are limitless.
Hand-made greeting cards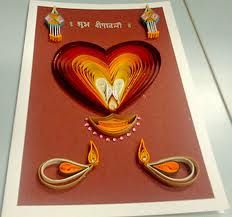 Another childhood favourite, hand-made cards are easy to make and are a more creative and personalized way of wishing someone. Making your own cards with your own designs and your own messages is bound to steal away the hearts of your loved ones. Basically, anything personal in this world where money can buy most things is amazing. Again, get your art supplies out and get started. Quilling is technique that is currently red hot.
DIY Hanging decorations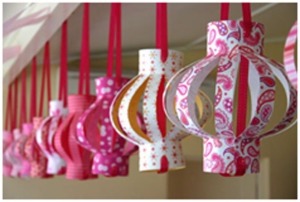 Make your own hanging decorations at home. That gives you more independence to choose the designs and the quality. Use marigold flowers on strings and hang them at the house entry. Make paper hangings as per your liking. The internet is flooded with such DIYs. Choose any as per your comfort, expertise, and liking.
You can also choose from our exclusive kitchen appliances, home comfort appliances and garment care range to spread happiness and love this festive season.
Let us know how it went in the comments section below. You can also find us on www.facebook.com/maharajawhitelineindia or tweet at @MWhiteline.