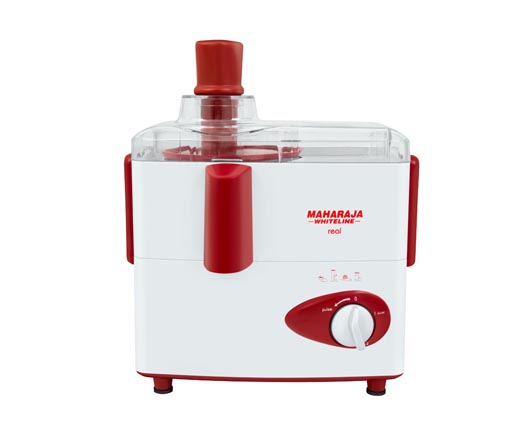 Powerful

This juicer mixer grinder works on 450W, hence perfect for juicing and grinding of various fruits and vegetables.

Stainless Steel Juicer Mesh

The serrated juicer mesh is made of heavy duty stainess steel that doesn't rust. It easily separates pulp from seeds to give you, fresh, pure juice.

Super Sharp Blades

Perfect for grinding and blending even hard food ingredients, these super sharp blades make your job much easier.

Maximum Juice Extraction

Designed for maximum juice extraction, this juicer mixer grinder minimizes wastage and gives you maximum juice.

30 mins continuous grinding*

Ensures consistency of flood flavours.
*
Considering 2 minutes of resting time after every 5 minutes operation at standard condition.
Maharaja Whiteline agrees to maintain a limited period warranty of the products it manufactures. The warranty period of the appliance shall commence from the date of its purchase. Maharaja Whiteline Real Happiness Juicer Mixer Grinder with 1 year on product warranty. For more information, click here: